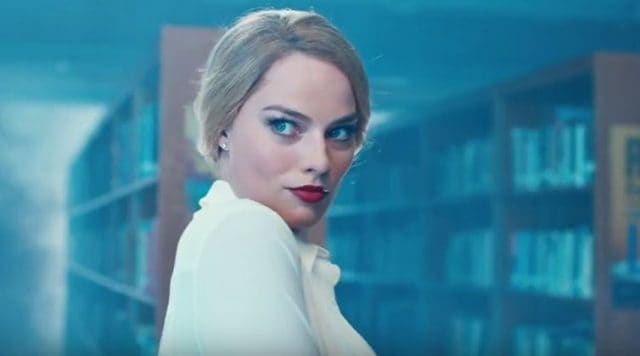 When the song "Oh Yeah" from Ferris Bueller's Day Off is used correctly in anything, I think it's a great thing.  No better was that classic song by Yello put to use better than in SNL's most provocative scene last night.  Entitled, "The Librarian" Margot Robbie played the part of a vixen temptress wooing the "students" hanging out doing their studies.
When first appears as a sexy scene the I would liken to "Hot for Teacher" back in Val Halen's 80s video days, turns extremely sour.  Very quickly we start to see Robbie look more like a ghoul than sexy librarian as she starts ripping her hair out and proceeds to appear that she's kissing another woman but actually snaps her neck.
Other than Alec Baldwin nailing Donald Trump last night, this was far and away the highlight of the show.  It seems there's absolutely nothing Margot Robbie can do wrong.  She's nailed drama.  She's nailed comedy.  She's got the looks, the talent, everything.  Next stop, Oscar?  Time will tell.