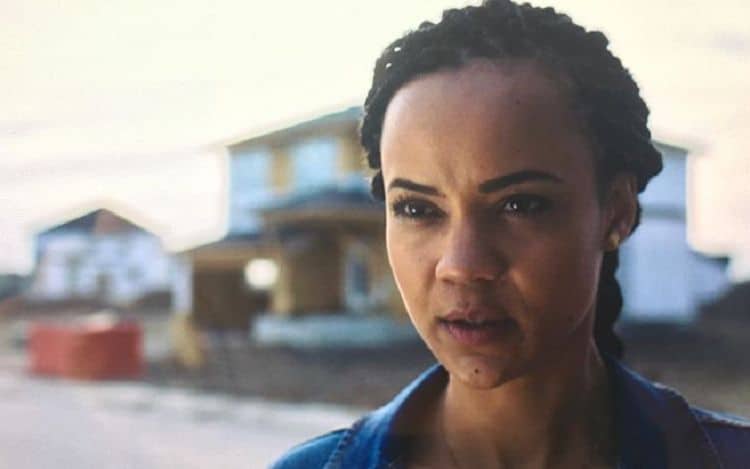 The last few years of Maria Sten's career have been very exciting. She has gone from being largely unknown to having a main role in the hit CW series, Swamp Thing. While those who aren't familiar with Maria's work before the show may think she is a new comer to the industry, that isn't true. She has been acting on screen for nearly a decade and a series of guest and recurring roles led her to the opportunity for Swamp Thing. Maria's effortless ability to keep viewers engaged is the type of thing that can't be taught. As more people continue to discover her talent, Maria's start will undoubtedly rise. Keep reading for 10 things you didn't know about Maria Sten.
1. She Always Wanted To Be An Actress
Finding out what you want to do with your life can be a lifelong journey for some people. However, for Maria Sten, that journey started and ended when she was a kid. From an early age, she knew she wanted to be a story teller and acting has been a great way for her to do that.
2. She's A Denmark Native
Maria is officially on her way to becoming an international star, but she was born and raised in Denmark. She comes from a diverse background that includes Danish, Swedish, and Congolese roots. It's unclear whether she still lives in Denmark or has relocated to the United States.
3. She Was A Pageant Queen
Maria's undeniable good looks are probably the first thing people notice about her. Before getting into acting, she was putting her looks to good use by competing in beauty pageants. In 2008, she was crowned Miss Denmark Universe. She was also Miss Supertalent of the World in 2011.
4. She Also Has Behind The Scenes Experience
Being in front of the camera is what has really allowed Maria to break into the acting industry, but it's not the only facet of entertainment she's been involved in. She is also a talented writer, director, and producer who has already worked on several projects.
5. She Is All About Representation
The film and TV industries are known for primarily casting certain types of people. Members of minority groups often find themselves being excluded from major opportunities. Maria is a big believer in the importance of representation and she's glad she can be a part of providing that for viewers.
6. She Loves To Travel
Getting out and experience other parts of the world is one of the things that has always been important to Maria. She loves to travel and has been lucky to be able to do it often. Some of the places she's visited over the years include Mexico, Botswana, Peru, and Belize.
7. She Enjoys Being Out In Nature
Maria loves spending time outdoors. Not only is it a way for her to relax and enjoy the beauty of nature, but it also gets her creative juices flowing. She told Talk Nerdy With Us, " I'm a treehugger, so I spend as much time as possible outdoors. Hiking, trail running, swimming etc. I find that disconnecting your brain for a bit, traveling and breathing some fresh air is the best way to get the inspiration for new stories." She also loves to ride horses and has been doing so since she was about 3-years-old.
8. She Started Her Career As A Professional Dancer
Maria is truly a creative person through and through, and she loves using the arts to express herself. She used to be a professional dancer and spent years perfecting her skills. She doesn't dance much at this point in her life, but she still does her best to stay as active as possible.
9. She Loves To Read
Even though she doesn't always get the time to sit down with a good book, reading is one of Maria's favorite things to do. During her interview with Talk Nerdy With Us she said, "I'm a book nerd. I devour books, and I'm a huge Lord Of The Rings (LOTR) fan. Huge. Harry Potter too. I did create a LOTR board game when I was a kid that I would still love to finish one day."
10. She Is Good Friends With Crystal Reed
Being able to form a genuine friendship with someone you work with is an added bonus to any job. She and her Swamp Thing cast member, Crystal Reed, have formed a very strong bond that extends beyond the screen. In an Instagram post in September 2019, Crystal gave Maria a shoutout that included several compliments.