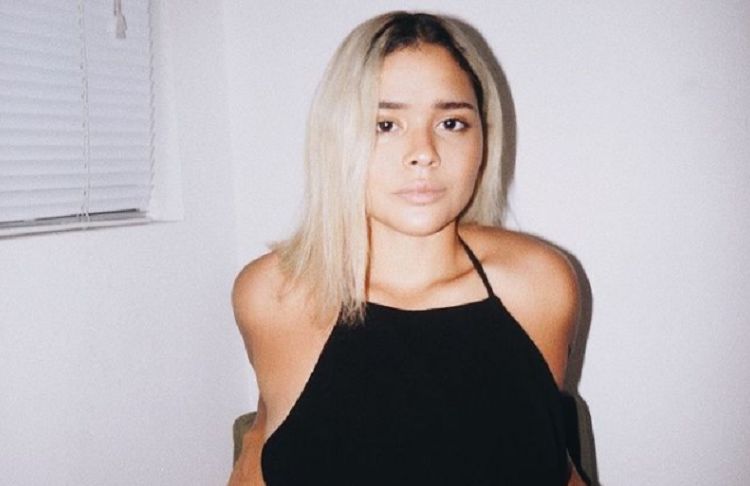 Marisela Zumbado has been acting professionally for nearly a year, and in that time most of her roles have been relatively minor guest appearances. All of that is changing in 2021, though. She is a cast member in the upcoming HBO Max series, Generation, and the role might just turn out to be the big break she's been waiting for. Although we don't have much information yet about her character, we do know that the series follows a group of high school students who are dealing with real-life issues while also trying to find themselves. The show will be released on March 11, 2021 and in many ways it will be Marisela's introduction to the world. Here are 10 things you didn't know about Marisela Zumbado.
1. She Was In The Originals 
Just because a role isn't big doesn't mean that it can't still be a great opportunity. This is something that Marisela has learned throughout her career. She has gotten the chance to be a part of some really cool projects including the hit series The Originals. She appeared in three episodes of the show in 2015.
2. Her Sisters Are Also Actresses
Apparently when the acting bug paid a visit to the Zumbado family, it decided to spread the love. Marisela's sisters, Gigi and Carmela are also successful actresses. Gigi is best-known for her role in the Epix original series Bridge and Tunnel and Carmela played Delilah Alves in Netflix's You.
3. She Likes To Travel
Traveling is one thing that most people would do a lot more of if they could, and Marisela is one of the lucky people who has been in a position to travel pretty frequently. She has visited places both in and out of the United States and she's always down for an adventure.
4. She Isn't Afraid To Speak Her Mind
There are lots of people who spend their entire lives biting their tongues and not saying what they really feel, but that isn't how Marisela gets down. She is passionate about several different causes and she isn't afraid to let the world know. Some of the things she has been very vocal about include the fight to end racism and voting rights.
5. She Is All About Positivity
Being an actress comes with a lot of ups and downs. Opportunities don't always pan out and rejection simply comes with the territory. Marisela has had to deal with her fair share of disappointment over the years, but she's never let anything stop her. She does her best to maintain a positive attitude and she also likes to spread the good vibes to others.
6. She Is Very Family Oriented
Family is one of the most important things to Marisela and she has an especially close relationship with her parents and her sisters. When she isn't busy with work you can usually catch her spending time with her loved ones. Not only do her and her siblings work in the same industry, but they've all become a support system for each other.
7. She Likes To Read
We weren't able to find any information on Marisela's education, but one thing we do know is that she loves learning. She is an avid reader and enjoys curling up with a good book as a way to relax. On occasion, she'll even share a photo on Instagram of the book she's currently reading.
8. She Loves Fashion
There are plenty of people who just throw clothes on out of necessity, but Marisela sees clothes as something much more than that. She has a great sense of style and fashion is one of the ways she likes to express herself.  No matter the occasion or event, you can bet that Marisela is going to pull up looking stylish.
9. Her Feet Have A 4 Star Rating
If you're like lots of people, you've never spent a second of your time thinking about Marisela's feet — or any other celebrity's feet for that matter. Until now, that is. Marisela's feet have been entered on an online database called Wikifeet, and they currently have a 4 star rating. There is only one photo of her feet on the site at the moment, but there will likely be many more to come as she gets further into her career.
10. She Likes Taking Pictures
Marisela enjoys taking pictures and her free time and she's definitely got a keen eye for capturing amazing moments. Whether she's traveling or just exploring her own neighborhood, Marisela knows how to see the beauty in the minor details and her photos are proof.