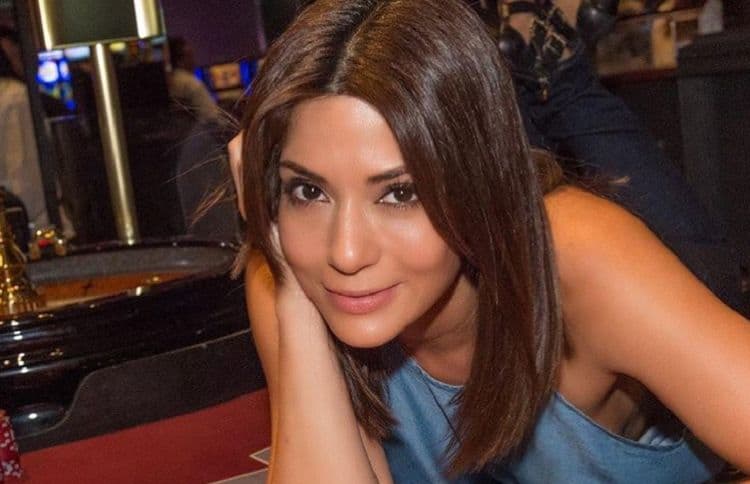 Most people know her as Hermione Lodge from "Riverdale," but Marisol Nichols is her real name. She has been in several shows, including "Gates," "24," and "90210," but "Riverdale" has cemented her place in the acting industry. The beautiful actress, who is the eldest of three siblings, grew up in Illinois. Her mother is of Mexican descent while her father has a Romanian-Hungarian ancestry. She was, however, raised by her stepfather and mother, and there is more to her as detailed here.
1. She goes undercover to help take pedophiles off the street
Marisol comes off as someone who will do anything to accomplish her objective. With her determination to eradicate child trafficking, she further goes undercover to help law enforcement officers arrest pedophiles. She changes her entire look with the help of a professional makeup artist. Marisol also has a wide voice range, so she pretends to be a 12-year-old when talking to the pedophiles on the phone as the police listen. Although she still raises awareness, Marisol wanted to be more proactive hence the undercover idea.
2. Her views on the language used on television regarding child sex abuse
If Marisol would have her way, scripts should not refer to children paying for sex as "child prostitutes." According to her interview with Variety, even if a 12-year-old pays for sex with a 50-year-old, she is still the victim. She, therefore, partnered with Rights for Girls and McCain Institute to change the language used and stop referring to the children as child prostitutes. She hoped that the changes would also be seen in shows like "Criminal Minds." Further, Marisol opines that the older men who pay for sex with underage girls should be charged with statutory rape and not solicitation, as is the case currently.
3. Her daughter loves Marisol's on-screen daughter
When you are an only child and everyone in school is talking about how annoying or awesome their siblings are, you feel left out. You, therefore, start asking your parents to give you a little brother or sister. Marisol's daughter, Rain, is nine years old and an only child. Although she would like a blood sister, she already feels that Camila Mendes, who plays Marisol's daughter in "Riverdale," is her sister. They, therefore, get along so well since Rain is also a fan of the series.
4. She did drugs as a child
At 11 years old, most girls are thinking about how to apply makeup to impress that boy they have been crushing on for months. Marisol had far more dangerous things in her mind by then. In her interview with Thrive Global, she confessed to getting started with pot and cocaine at 11. The reason for the early addiction is a life-changing incident which she does not reveal, but her only escape was drugs. She was taken to rehab at 12, but even after getting out, Marisol sunk deeper into the habit.
5. She would love to have a private breakfast with Steven Spielberg
Steven Spielberg is adored by millions of actors who view him as the best filmmaker in the history in entertainment. Marisol looks up to him not just as a producer but as a philanthropic man. She would, therefore, love to pick his brain about the stories he has always wanted to tell.
6. Her favorites
Marisol's guilty pleasure food is chocolate, and when she feels like eating healthy, then vegetables will do. For any movie that casts Cate Blanchett or Meryl Streep, you can count Marisol in since both are her favorite actresses. As for music, it all depends on her mood, but anything that has Bruno Mars, Bad Religion and Rancid, tops the list. Any man eyeing her should make reservations in her two favorite restaurants in America: Mastro's Steakhouse and Georgio Baldi. After that, the lucky man can whisk her off to Italy, her dream holiday destination.
7. Making her film debut
Once you have hit rock bottom, anything else you do becomes just a little prayer that will help you rise again. Marisol had begun working at 13 and was used to a rough life. So when she moved to LA, she was determined to make the most of her life, especially with her newfound love for acting. After being in the city for six months, Marisol auditioned for Audrey Griswold's role, yet in the back of her mind, she never thought she would get it. She reasoned that since the movie was about an all-American family and she is Latino, she could not be picked. Sure enough, Marisol did not book the role. However, we can never disrupt destiny; the girl who was chosen to play Audrey did not want the role. Marisol consequently got to be in her first film ever, "Vegas Vacation."
8. How she got into acting
Marisol had such a difficult life in high school that she failed in her freshman year and had to make up for it with night school and summer school. Thankfully, she managed to get into junior college with low self-esteem since even all her friends had abandoned her. During a school play, Marisol wanted to be an extra to take her mind of the bad breakup from her boyfriend of many years. An acting career was in the cards because Marisol was so good at the play that she ended up being the lead. With her crushed esteem, she did not want the role thinking that she would mess it up like she had done everything else in her life. Fortunately, the director and speech coach believed in her, and Marisol found acting as her new escape.
9. Why she divorced her husband
S.J.D. Peterson once said that marriage is not about finding that person you can live with but one without whom you cannot live. Marisol must have thought herself lucky to find that person she could live with in 2008 when she married Taron Lexton. However, in 2018, Marisol realized that whoever said wedding rings are the world's smallest handcuffs, was right. She, therefore, filed for divorce, citing irreconcilable differences. Maybe it finally dawned on her that she could live without the man hence the end of the marriage. All the same, that did not stop her from asking for spousal support, joint legal custody, and physical custody of Rain, the couple's daughter.
10. She has a thing for younger men
Marisol seems to always fall for guys who are much younger than her. Although they say love is love regardless of the age difference, it could be the reason why her marriages did not last. Taron, her second husband, was 11 years her junior, although the marriage lasted for a decade. Her first husband, Andrea Sorrentino, was nine years younger than Marisol, and they were married for three years after one year of dating. Her ex-husbands have made quite a name for themselves since Andrea was the Best Comic Artist in 2012. On the other hand, at 19, Taron was the youngest person to graduate from Los Angeles Film School.