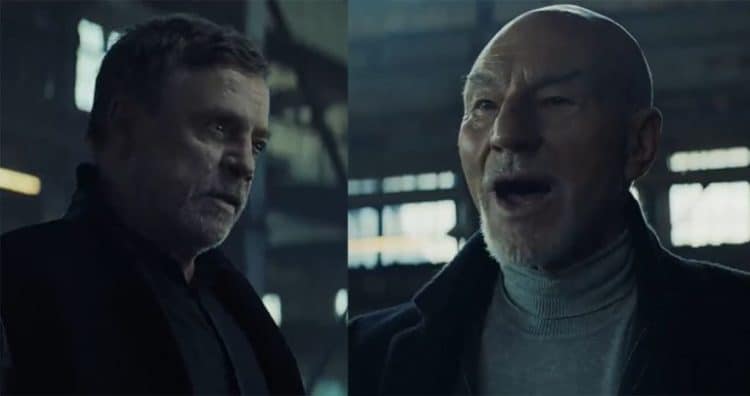 It goes to show that actors really will do just about anything for a paycheck. To be clear, this would be a lot funnier if it were a little longer, but the point is made in this brief blurb since the way to say tomatoes is often different depending on the person. Some people say to-may-toes, while others say to-mah-toes, using a different emphasis on the vowels and almost making it sound a little more grandiose than it really is. At least no one calls them red-skinned squishy fruits, that would be a mouthful and might be kind of hard to argue with, at least from a sensible standpoint. But as far as this being an Uber Eats ad it feels that Uber Eats was really looking for celebrity status more than anything since it might be that their brand needs a bit of a push. Obviously hiring celebrities manages to get the attention of more people, especially when those celebrities are favored by a lot of people, but sometimes less is more and more is less, if that makes sense to anyone. In this case, it's not too bad since these two icons could likely sell just about anything, and the fact that they're from opposing science fiction stories is even better for a lot of fans since there's been a running debate over which is better for years, Star Trek or Star Wars.
So @SirPatStew and I finally did it. Our @UberEats #ad is out tomorrow. Here's something while you wait. pic.twitter.com/RF9Y3Y2NGv

— Mark Hamill (@HamillHimself) September 20, 2020
There's no argument about it, Star Trek came first, but while Trekkies have been around a lot longer, Star Wars fans have proven to be every bit as resilient and as fanatical when it comes to their favorite sci-fi fantasy since the franchise has far outstripped Star Trek on the big screen, even if Star Trek managed to dominate the small screen for so long between the two of them. Star Wars never felt as though it really belonged on TV though until recently when the animated series started coming out, and by the time that happened, Mark Hamill's legend had grown and expanded in the franchise, but his presence had been minimized beyond belief, while Patrick Stewart has been a part of Star Trek for quite a while now and has become the favorite of many fans when it comes to Starfleet captains. The popularity of both men has been through the roof in the recent past as well as the far-flung past since both of them have been a part of show business for a while, though it's fair to say that Mark Hamill was a lot more noticeable in the 70s and 80s than Stewart was. As the years went by those roles reversed as Hamill turned towards more voice-acting roles while Stewart was on deck and playing one of the best characters in pop culture.
It's different to see such icons taking on an Uber Eats commercial in such a simple way since they're both known for such great performances, but to be fair a lot of actors have done a lot of commercials over the years that were a bit surprising and yet entertained a lot of people simply because they showed up. Sometimes that's all a celebrity has to do to entertain anyone since the effect that certain celebrities have on people is often strong enough that some folks don't even need to hear them speak. Being in their presence is often enough for some fans. In fact, there are plenty of fans that would love to get autographs from both men since they've come to the realization that in the world of pop culture there's no need to differentiate between a love of Star Trek and that of Star Wars since they're different stories and can be enjoyed all on their own without having to wonder who's smarter than who and who can beat who and so on and so forth. From an admitted Star Wars fan that has a lot of respect for Star Trek but not a lot of love, it's still easy to say that both stories are epic and that it's easy to think that they'll still be around when the current generation is old and gray since there's so much material to work with and so many different directions that each story can go. At some point Hamill and Stewart will no longer be with us, but since they've both cemented themselves in the history books it's easy to say that they'll always be remembered as favorites, and for as long as they're around people are going to idolize them in a big way since they've been integral to the franchises that helped to make them so famous.
But the old debate about how to say tomatoes is one that's bound to come and go since people won't likely agree on this one hundred percent, ever.