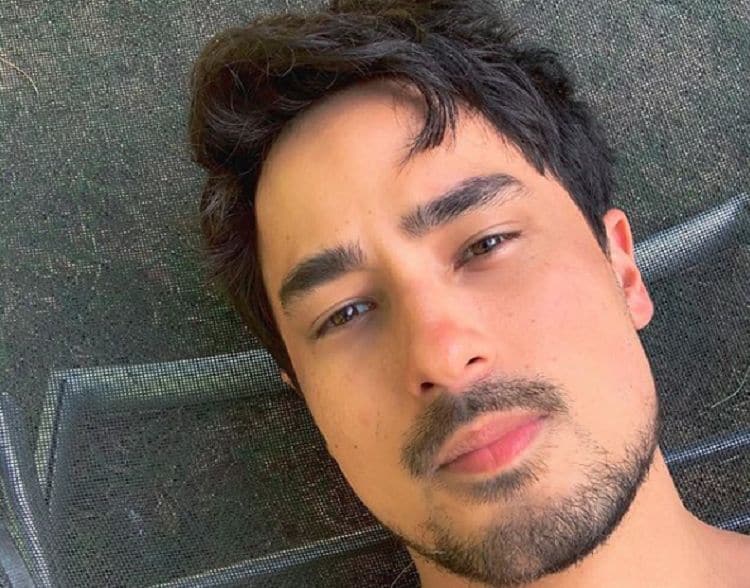 Marlon Stockinger is a racing driver who earned fame at the GP3 Series in 2012 racing for Status Grand Prix. He became a celebrity personality and was recognized for becoming the first European formula race winner from the Philippines. He's made the news in several gossip columns and some sporting news publications since that time, and he has quite a gathering of admiring fans who like to follow his progress. Here are 10 things that you probably didn't know about Stockinger that you might find interesting.
1. His Birthday
He was born in Manila, the Philippines on April 4, 1991, and his parents named him Marlon Alexander Stockinger. Marlon's mother is Egin San Pedro who is a native of the country. His father is Tom Stockinger who is a Swiss businessman and he is also a racing enthusiast.
2. Stockinger spent time living in the Philippines and in Europe
With ties to both countries, Marlon spent the first 17 years of his life living in the Philippines. He relocated to Europe in order to follow his dream to become a professional race car driver. He had been involved in racing since he was old enough to drive a race car legally.
3. His early career was successfully marked by multiple wins
Marlon Stockinger earned distinction as a young driver, making a good show with top finishes and wins since 2002 when he was just 13 years old. He drove in the Philippine Shell Super Karting Series, the Junior Rotax Max-World Finals in 2005. In 2006, he won the Asian Karting Championship, and the following year he placed in the Senior Rotax Max World Finals. He spent years honing his piloting skills on the track before making his move to Europe.
4. Stockinger made an impressive show prior to Formula Renault racing
Before joining the Formula Renault team, Marlon Stockinger placed 15th and 23rd at Valencia Street Circuit and 20th and 21st at the Circuit de Spa-Francorchamps. He was on fire as a racecar driver. His performance at the 2008 Formula BMW Europe season also placed him at 21st and 23rd place at the Hungaroring which caught the attention of Renault.
5. Stockinger made a big show at age 18
A year after his move from the Philippines to Europe, Marlon Stockinger came in 20th at Brands Hatch in his debut race with Formula Renault in 2009. He was just 18 years old at the time. He earned 56 points in the championship with a best result of 11th place in the 8th round at Oulton Park and a final finish of 25th overall. He raced for one more season for Formula Renault in 2010 finishing in third place at Rockingham Motor Speedway. This was the best result that he had had to date in his time with Renault. He won at the Croft Circuit finishing the race first which is what earned him the distinction of being the first Filipino to win a European formula race.
6. He dated a former Miss Universe
Marlon Stockinger confirmed that he was dating Pia Wurtzbach, Miss Universe 2016. The two began flirting after she was crowned and the relationship grew into a full-blown romance. There was a huge distance between the couple, Marlon spent a great deal of time between Aisa and Europe and Wurtzbach was in the United States. The couple did make time to get to know one another even though there was a lot of miles in between them. Each of them had professional responsibilities to fulfill. As of 2016, Marlon was the one confirming that they were in fact seeing each other.
7. In 2017 Pia confirmed a relationship with Marlon Stockinger
Pia and Marlon started to see one another in an attempt to get to know each other better in October of 2016. It was Marlon who first confirmed that there was something brewing between them. In January of 2017, Pia made it official and confirmed that they were a couple. She even shared pictures of the couple in Hawaii for New Years, and he was her escort at a Miss Universe after-party at the end of January 2017.
8. Marlon Stockinger was hit with a paternity claim
Not long after Marlon and Pia became a couple, he was hit with a paternity issue. model Kit Barraquias claimed that the twin daughters she delivered were Marlons children. Although the couple didn't address the issue publicly, Marlon said he dealt with it privately and that he and Pia were still a couple.
9. Marlon and Pia broke up in 2019
There was evidence that Marlon and Pia were having trouble in their relationship since the paternity claim was made. There were instances where she would show up without him and posts were made on social media that indicated that there could be problems between them. A confirmation of the end of the relationship was made in a release by Pia's business manager Rikka Infantado. Marlon and Pia had officially broken up in September of 2019 but had not made any public announcements about it. Each deleted the other from their social media accounts including photos of them together. Reconciliation doesn't look likely as Pia confirmed she'll never go back to him.
10. You can keep up with Marlon on Instagram
Marlon Stockinger has maintained a great page on Instagram to keep fans informed about what's trending in his career and in his life. So far he has 649,000 followers showing that he's one popular racecar driver. There have been a whopping 979 posts made on the page and it's a great resource for fans who want to keep up to date on what's happening in his life. He's also provided some great links on the site in addition to tons of photos. There are also some great links to his work as an F1 Presenter for Fox Sports.