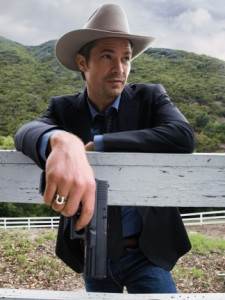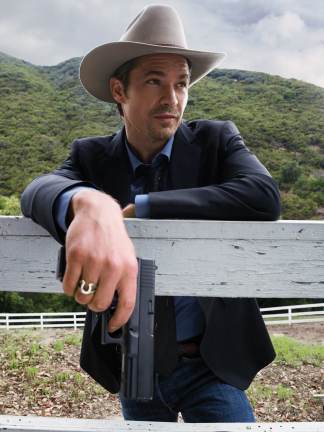 Style, swagger, Stetson. Timothy Olyphant has more than his share of all three, and so does the second season of Justified. After watching the first three episodes, I can say without hesitation that the series is well on its way to a very strong sophomore season.
Olyphant returns as Deputy U.S. Marshal Raylan Givens of Harlan County, Kentucky. Although his focus is no longer entirely on his Season 1 nemesis Boyd Crowder (the masterful Walton Goggins), you will certainly discover what has happened to the two of them since Boyd's father was killed at the end of last season. In my opinion, the very best scenes on Justified are those between Boyd and Raylan (whom I affectionately refer to as Torch and Twang). Although I am also a huge fan of any scene involving Olyphant with Natalie Zea (his ex-wife Winona) or Joelle Carter (his paramour Ava), as they are each clearly visceral physical and emotional kryptonite to Raylan. If I had one complaint thus far, it is that both actresses are still underutilized…but I have a feeling that our patience will be rewarded sooner than later this season.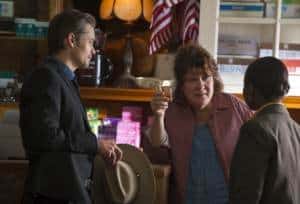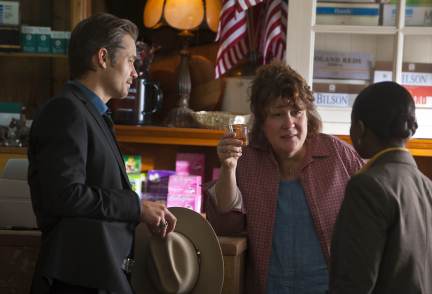 The violent, pot-farming Bennett family is poised to take up plenty of Raylan's time this season, led by Mags (Margo Martindale), the duplicitous matriarch. Two of her three sons are played by Lost veterans Jeremy Davies and Brad William Henke (who also appears in The Chicago Code), but you will not see an ounce of Daniel Faraday from Davies; he is an incredibly versatile actor and his role as Dickie on Justified is both unexpected and riveting.
If you missed the first season of Justified, it is well worth your $17.99 on iTunes. That being said, you can start watching Season Two tomorrow night without having seen the first season. It is a particularly well-paced drama with an extremely appealing lead, a colorful cast of characters and a compelling story woven from one week to the next.
Justified returns Wednesday night on FX at 10pm, with 'The Moonshine War.'Directed by Adam Arkin, with the teleplay by Graham Yost and story by Yost and Elmore Leonard, this episode finds Raylan hunting for a fugitive sex offender.
[Follow Jo on Twitter @JOpinionated]