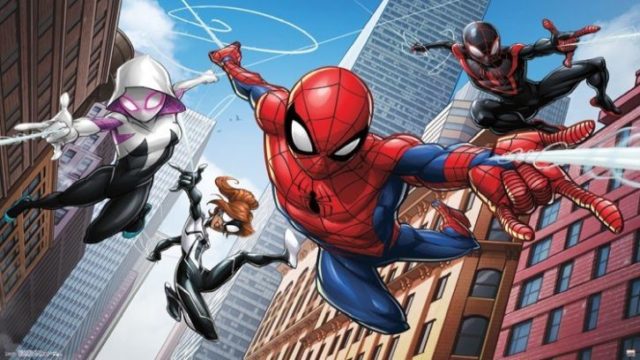 Is this our first look at some key art and posters for Disney XD's new animated show?  While much of the emphasis has been on feature film Spider-Man: Homecoming, there's a new series that's creeping up on us that people aren't focused on nearly enough.  That series is called "Marvel: Spider-Man" and it's set to come out on Disney XD.   Accoring to Superior Spider Talk:
Just released is a series of photos that appear to be a sneak preview of 2017's new Spider-Man Cartoon. Admittedly, there is very little in the way of confirmation from Marvel about this – but at the very least, these are some cool pictures.
The first picture is what looks to be a cool poster for the new series that showcases a lot of villain designs. Some of them seem to be inspired by the movies, with others coming straight out of Marvel Knights: Spider-Man, and others displaying more classic designs.
Even though these aren't 100% confirmed for the show, we really don't have much in the way of previews or images so we're hinging our hopes on these being actual renderings of the possible animation that we're going to see.  Either way, the show promises to be a hit.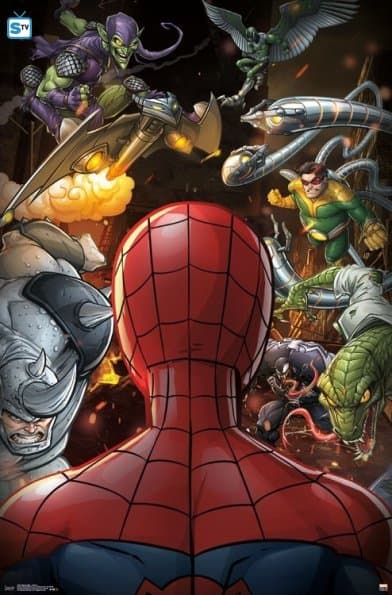 Unless you count the Logos on these images, Marvel has not released anything since the brief teaser below:
Photos via Superior Spider Talk