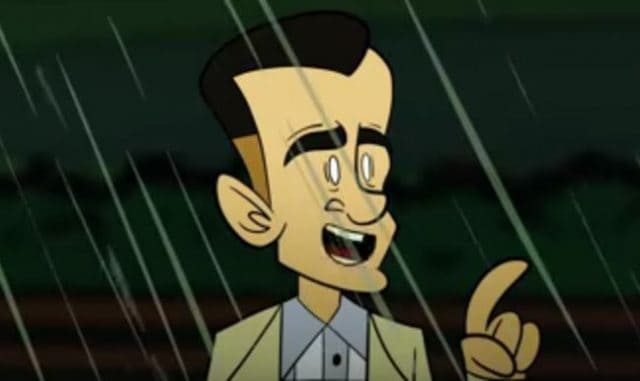 Popular Youtube channel "How it Should have Ended" has outdone itself again.  For those of you who aren't familiar, the channel is a place for animated parody alternate endings to major motion pictures.  The channel makes cartoons as fast as they can usually producing one a week.  Nine times out of 10 you're going to get something highly entertaining.    Last week for example they did a "How it Should have Ended: Doctor Strange."
Today the folks at HISHE created a hilarious parody that they entitle "Hero Swap."  What if instead of Neo being the one to save the world in The Matrix that it was Forrest Gump?  What if he were sitting in the pouring rain waiting for Trinity to come find him?  I think you know what I'm getting at here.  It would be pretty hilarious.
However, now I'm waiting for Neo to appear in Forrest Gump.  How in the world would that play out?  Would Neo be living at his mom's house wearing all that black?  What would he relationship to lieutenant Dan be like?  Would Neo even need to play ping pong or go running?  What kind of setting would it be?
I think I could go on and on here.  Let's just find out what happens to Forrest Gump in The Matrix.