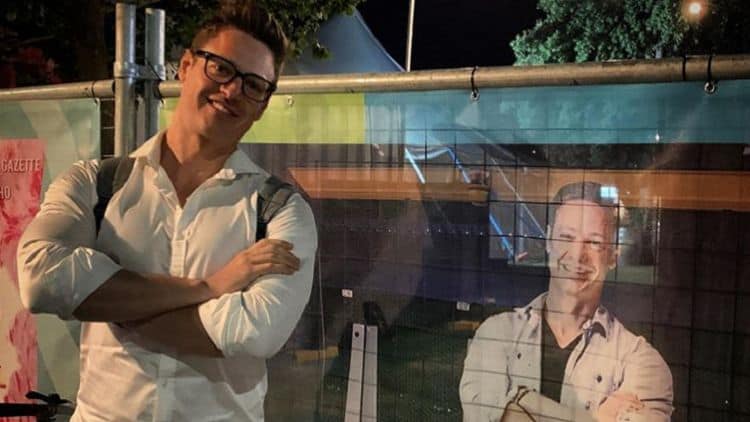 Matt Agnew is a reality television personality who is best know for his appearances on "The Bachelor." He is an eligible guy who has a lot going for him. Although he has become famous in his role as one of the best catches on the singles' scene, he also has a fantastic career aside from that. We were interested in digging a little deeper into Matt's personal history to learn more about him, and there are plenty of fans after every scrap of information that can be unearthed, so we're sharing 10 things about him that you might not already know.
1. Matt changes his mind quickly
After handing Chelsea McLeod his final red rose, it wasn't long before Matt Agnew had a change of heart. What does this tell us about him? It speaks volumes about the fact that he changes his mind rapidly. Right after he chose Chelsea to be the lucky lady that he would give his heart to, he was on a jet and leaving the country. Although she tried to be understanding, there was little coming from Matt when he was away. It became clear that he lost interest in her and then left town spending weeks away from her before the final split came.
2. Matt was forced into his decision to give her the rose
We learned from sources close to Agnew that it was his contractual obligation to hand the final rose to Chelsea. Being committed to a business contract in a reality show means doing things that you don't necessarily want to do. Sources close to Matt revealed that there really wasn't anyone there that he wanted to give the final rose to. In other words, he did it for the sake of the show and not because he had a sincere interest in pursuing a lifelong relationship with Chelsea McLeod.
3. Matt has become a staple in reality television
The year 2019 has been a big one for Matt Agnew. His appearance on "The Bachelor Australia as The Bachelor" has earned him a great deal of attention. Fans of the show may have become so wrapped up in the drama that is generated that they didn't realize he's appeared in two other series as well. Last year he also made a guest appearance on an episode of "The Living Room," as well as in two episodes of "Have You Been Paying Attention?" We see him quickly securing a niche for himself in this genre.
4. Matt Agnew is respectful towards women
Although the relationship with Chelsie McLeod didn't work out after filming, Matt did nothing out of line that would show disrespect. Even though she was sad about the way things went, Chels shared in a comment that she made publicly that Matt had in fact showed her a great deal of respect during the time that they were together and she offered her thanks for that.
5. Matt has had his share of backlash
After the relationship with Chelsea ended, there was a tsunami of backlash. Most of it was hurled directly towards Matt. He opened up after going into a brief period of protective hiding. Fans weren't pleased that he left for the UK after making their relationship official on the show. Viewers didn't realize what was going on behind the scenes and Agnew couldn't say a word about it either. He had to keep the information to himself per the terms of his contract with the show. He really didn't want to deal with the mess that was happening on social media.
6. He called on friends to help him through the roughest part
There was a time when Matt just couldn't deal with the rumors, gossip and even hatred that was being thrown at him. He did manage to create a post to address the breakup for fans, but he had a friend make the post for him. He shared this very intense emotional struggle with a radio host in an interview after the events had taken place. He was fortunate to have a friend to help him through a dark time.
7. Matt was also devastated by the split
Agnew shared that the split was also devastating to him. This season has taken a toll on his mental health as well. While some viewers may be sending all of their sympathies towards Chelsea, few are realizing that Matt is a nice guy with a big heart and that he didn't do anything wrong. What would be more wrong would be to continue in a relationship and mislead your partner by lying to them about your feelings. As far as we can tell, Matt is an honorable guy who hasn't found the right woman to settle down with and make a long-term commitment yet. Where's the crime in that?
8. Matt is a brilliant astrophysicist
Moving outside of the reality television sphere, Matt Agnew actually has a life and a profession. He is an astrophysicist and the title of Dr. Matt Agnew. He recently led an event called "Dr. Matt Agnew's Guide To Life Beyond Earth." The presentation attempted to answer the question about whether there is life beyond earth. It explored our own solar system and the worlds that lie beyond it. Is there life beyond our planet? The presentation included a Q and A session afterward.
9. Matt has an impressive curriculum vitae
Prior to becoming "The Bachelor," Dr. Agnew spent years of his life studying for his career as an astrophysicist. He also has a solid academic record with research in engineering and mechanical and piping in the oil and gas industry. He has also had facilities and construction engineering experience.
10. Matt is an analyst
Currently, Matt Agnew is involved in providing the analysis of big data for several international consumer brands in the blue-chip classification. He is a creative thinker who uses his brainpower to problem solve and finds solutions. He is working with artificial intelligence and other disciplines within the field of science to aid organizations in maximizing the use of big data.