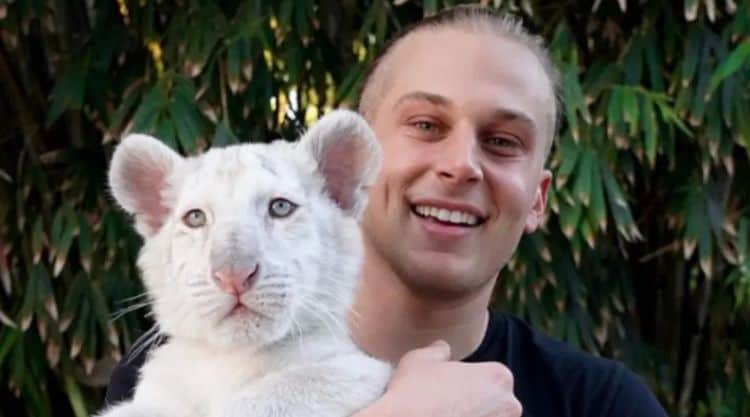 Not everyone is a fan of reality television, but we really don't pay attention to those people. Honestly, reality television is the best of the best anymore. So many people enjoy sitting back and watching people live their fake real lives on national television. We love getting a glimpse into the lives of people who are doing their everyday thing on television, and we love the drama that unfolds because it's not part of our lives and we don't have to deal with it. Max Strong is about to have to deal with it as he is the newest face of reality television. Let's get to know the new Siesta Key personality.
1. He's Spending Time with Kelsey Owens
We all know who he is after he was spotted on the third season of the show spending time with the star. He clearly had a chance to be with her, and they have been rumored to have been seeing one another for some time. There are some rumors of vacations together. There are some rumors of a lot when it pertains to them together, and we cannot help but wonder if there is more to this.
2. He's Into Animals
He's so into animals that he works for a sanctuary. He allegedly quit his regular day job to care for animals, and that pretty much tells us everything we need to know about this man. He has a big heart, and he cares for things that are important to him.
3. He's A Wildcat
Not a real one, you guys. He's a Kentucky Wildcat. He attended the University of Kentucky for college. He graduated in 2016, and he's been living his best life. We have a feeling that he had a good time in college. No, let's go out on a limb and make sure you know we think he had a great time.
4. He's Got a Degree
We already know that he spent his college years in Kentucky. He studied all four years of his secondary education there, and he did graduate with an impressive degree. His degree is in Business Management and Finance. Clearly, he's intelligent.
5. He's Athletic
If this surprises you, you might not be following along closely enough. He's smart, he cares for animals, and he's athletic? Is he too good to be true? Well, we don't know, but he did play football at college. That's right, he played football for the Wildcats. The SEC is a tough conference (the toughest), and making it onto the team isn't easy.
6. He's a Frat Guy
Of course he is, right? He was part of the Phil Delta Theta fraternity when he was in Kentucky. We just have to ask one thing. Where did he find the time to do all of the things that he did in college? Did he spread them out over the years and spend a year or two doing a few things and the other years doing the rest?
7. He's a Volunteer
We promise this is not a fake profile for this guy. He loves to volunteer his time, and he spent much of his college career working in his free time at the UK Kentucky Children's Hospital. No wonder Kelsey is all into him. He's a man who plays sports, loves animals, loves kids, and loves things that are important across the board.
8. He's Adventurous
This is a man who spends all of his time giving back to others, but he does find time to do the things that he loves. He loves to do things like snorkel. He also likes to wakeboard. He's a big fan of sailing, too. There doesn't appear to be an adventure he's not into.
9. He Seems to Be a Good Influence
When it comes to his rumored girlfriend, socialite Kelsey, it seems that he might be a good influence on her. She's been visiting a lot of sanctuaries and zoos, spending a lot of time with him, and being a better person as a whole. Maybe he's someone she is serious about, and that makes us wonder if they might have some more time together on the television screen in the near future.
10. Is He Into Reality Television
There is a little question that he might not want to appear on the show as a main cast member. He might only be there for his girlfriend, and he might not have that much interest in the show as a whole. There are a lot of rumors about this.