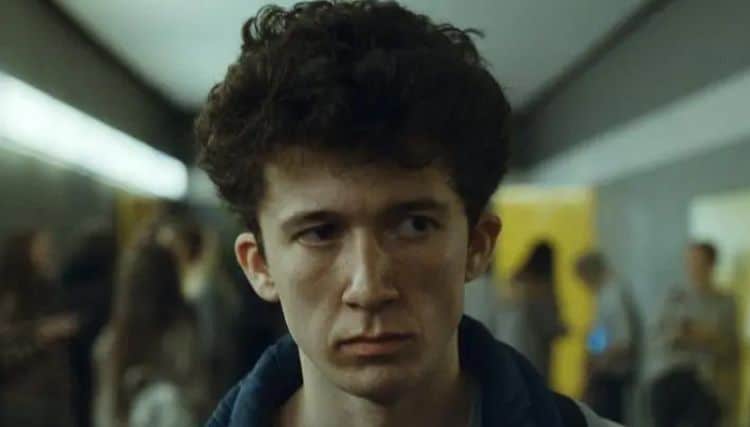 Whoever said younger generations don't know anything about how hard work has clearly never met Maximilian Mundt. Born in Germany, the young actor has been on his grind for the last several years, and he's been seeing lots of great results. In 2019, he started to achieve cross continental fame due to his rule in the TV series, How to Sell Drugs Online (Fast). Maximilian's on screen presence and obvious talent have made him the topic of lots of conversations. As one of Germany's hottest young actors, many people believe that he's well on his way to building a strong legacy. Keep reading for 10 things you didn't know about Maximilian Mundt.
1. He's A Photographer
Maximilian is a man of many talents. His fans are probably most familiar with the work he's done in front of the camera, but he's also very skilled behind it. He is also becoming well-known as a photographer. Most of his Instagram activity consists of photos that he's taken. 
2. He Would Love To Film In Austria
One of the most exciting things about being an actor is getting the chance to work all over the world. With that being said, there's one country in particular that Maximilian would love to film in. He told Kurier, "I would love to shoot in Austria , for example . I used to spend all summer with my family in the mountains and love it there."
3. He Has More Than Just Acting Credits
Remember when I said Maximilian has many talents? I wasn't exaggerating. Acting isn't the only thing he likes to do when it comes to producing a TV show or film. He also likes to get behind the scenes. According to his IMDB profile, he has also done casting, lighting, props, and assistant directing.
4. He Didn't Fit In With His Classmates
There are people all over the world who think Maximilian is cool, but that wasn't always the case. When Maximilian was growing up, he wasn't considered one of the 'cool' kids in school. He was sometimes made fun of by his classmates and he didn't have many friends until he started getting involved in theater
5. He's Very Critical Of His Work
No matter how well one of Maximilian's projects turns out, he can't help but look at it with a critical eye. He told Interview Magazine, "I'm usually very critical. At How To Sell Drugs Online (Fast), I was really happy with my performance for the first time."
6. He Often Gets Mistaken For Maximilian S.
Although How to Sell Drugs Online (Fast) is a fictional TV show, it is based on the story of a person who coincidentally is also named Maximilian who was sentenced to prison in 2015. Because their names are the same, there are some people who confuse Maximilian Mundt with the Maximilian that the story is based on.
7. He Studied Film
As a true lover of the arts, Maximilian is also a student of multiple art forms. He attended Hamburg University of Art where he studied film art. While some may see all of his different interests as a competition, he doesn't look at it that way at all. He is thankful that he has other talents and interests and he believes they all work nicely together.
8. He Considered Retiring From On Screen Work
Maximilian is only in his 20s, but he went through a period of doubting whether or not he wanted to retire from taking on screen roles. Prior to being cast in How to Sell Drugs Online (Fast), he wasn't getting many other opportunities and he had started to feel discouraged.
9. He Loves The Stage
Despite not always having luck with on screen roles, Maximilian has found that theater has been quite food to him. In fact, theater was the first place where he really felt like he could express himself. He has even helped direct shows at the Thalia Theater in Hamburg.
10. He Was Surprised By The Success Of How To Sell Drugs Online (Fast)
How to Sell Drugs Online (Fast) has become a big hit, much to the surprise of Maximilian. Although he was confident in the performances that he and his cast members put on, he wasn't sure what to expect. When talking with Kurier, he said, "I had very modest expectations for the release of our series. The shoot was totally familiar and I was just looking forward to a nice, small, personal result." He may not have been expecting the show to become so popular, but he's sure glad that it has.