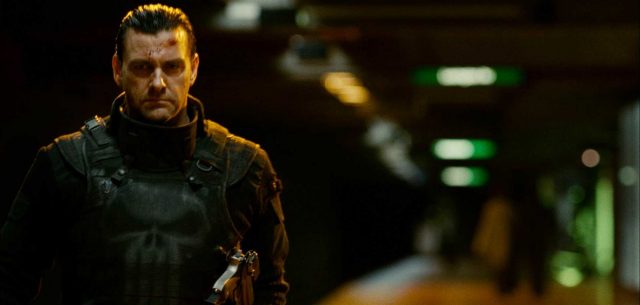 Everyone knew that when Deadpool came out it was taking a pretty big risk using over the top foul mouthed language and subject matter.   The studios knew what they were doing by making the movie R-Rated but it was still considered risky.  The risk obviously paid off and it was one of the highest grossing comic book movies of all-time.  Certainly the highest grossing R-Rated comic book movie.
Today Logan is already being praised for its R-Rating as well.  This is leading many to believe that comic book movies may very well be changing their path.  No longer do they have to censor themselves for kids because they have a big enough audience already.  And it's not like an R-Rated is going to stop people from watching it or purchasing merchandise anyway.
However, before Deadpool did you know there was another R-Rated comic book movie?  In 2008 a movie by the name of "Punisher: War Zone" came out.  Over the top violence and over the top language were staples of this film. Punisher: War Zone was released in North America by Lionsgate on December 5, 2008, and it was released in the United Kingdom on February 6, 2009. It has received negative reviews from film critics, with many reviewers commenting on the strong level of violence.  Another reason you might not remember the film is because it flopped poorly.  The budget for the film was $35 million and it only made $10 million so it wasn't even out long.
But this is pretty funny don't you think?  Too much violence?  Rated R?  The movie was clearly ahead of its time.  While a movie like Deadpool is better refined and cinematically stronger, perhaps we should take another look at Punisher: War Zone and give it some more credit.  Check out the trailer and check out the film.  Let us know what you think!