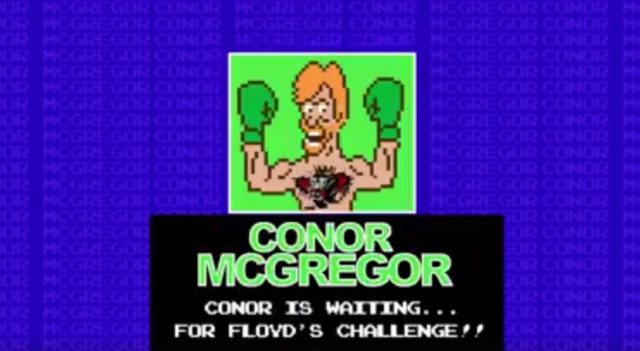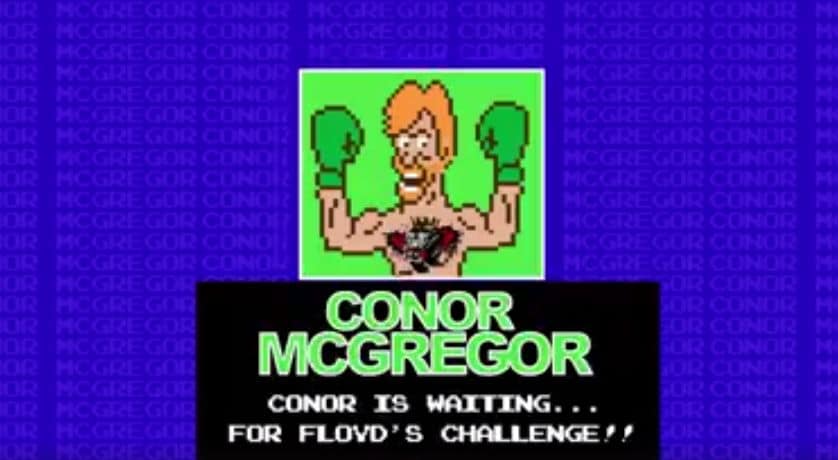 Seriously, I had to stop laughing first to really get down to typing. It's not for or against either boxer, it's over the ludicrous nature of this challenge. You have an MMA fighter going in against a boxer. A guy that's coming from a sport in which you can do almost anything to a fight in which only his fists are the legal weapon. In essence you're putting Mayweather in there with a very dangerous human being, but one that's limited to the types of strikes he can use. On the other side you're putting McGregor in the ring in a limited capacity against a man that's in his element. Does no one else see a problem with this?
Wait, wait, hold on a second, I know the answer to this already, it was rhetorical. Of course no one has a problem with it, and I'll go ahead and explain with at least a couple of reasons.
It's going to be a boxing match.
Seriously, this is its own point. McGregor is an MMA fighter, not a boxer. He's been more used to taking people down for a ground and pound or using his kicks and other moves to get people down. Like you see in the video below, much as the animation takes some liberties, Conor is used to fewer rounds, being able to use his entire arsenal, and waiting for that perfect moment to strike. Boxing affords those moments, but Mayweather was on top for so long that he learned nearly every trick that he could use against anyone on the other side of the ring. Without being able to use anything that MMA would allow, this is not McGregor's fight. He might have a reach and be able to deliver punches from different angles but that will only carry him so far.
Mayweather's been out of the game for a little while, but not that long.
It's possible that Mayweather has lost a step or two. This would give Conor a definite advantage that he could work with, if he took it. Chances are the Irishman will look for anything and everything he can use against Mayweather to take him out, especially since he can't take him down. Mayweather might have been the best in his sport for almost two decades, but once you're out the chances of losing a step become greater with each passing year. The training won't ever go away, but the reflexes can soften ever so slightly. McGregor will be looking for that.
There's more rounds in a boxing match than an MMA match. 
Conor is used to going as long as five matches and no more. That's only the first act in boxing to be honest. Mayweather could simply keep his distance and wear Conor down through attrition. McGregor is going to have to strike hard, first, and often if he's going to win this fight in the first few matches. There is a slim chance, but it's not much.
The video is funny, honestly. McGregor vs. Mayweather is going to be a crazy fight, and not one that I'd wager so much as a dime on.
Before their highly-anticipated bout on Aug 26, watch Floyd Mayweather vs. Conor McGregor in Mike Tyson's PUNCH-OUT! Simulation Created By Adam Arnali. Watch the full official version of the video here https://www.youtube.com/watch?v=qyQ6r4BKDk4

Posted by UPROXX Sports on Wednesday, August 2, 2017
Save
Save