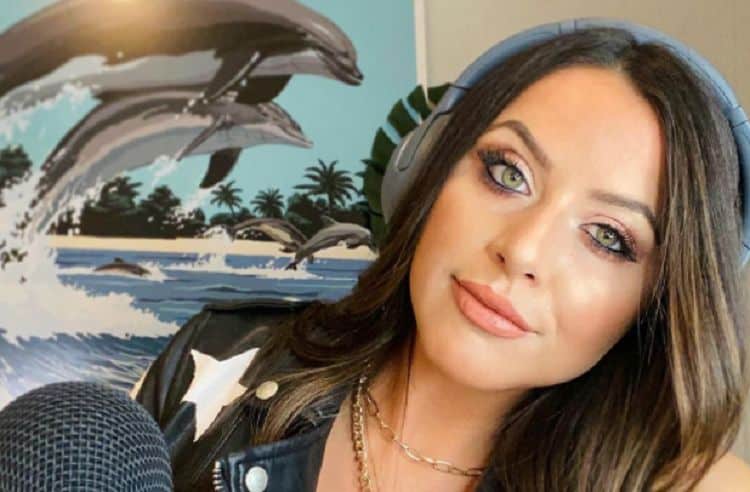 MC Callahan is famous for her time co-hosting country music's "The Storme Warren Show," alongside Storm Warren. She was a fan favorite when she was on the show, but her time with the program has come to an end. Fans have been wondering where she is as of late, and we are happy to share with you that she left the show on not only her own terms but on good terms. The former co-host is taking the time to pursue her own dreams and do what she feels in her heart is the right thing to do, and it's all about to change for her. Here's everything you need to know about the radio star.
1. MC is her Nickname
She might go by MC, but her real name is not MC. It's her acronym, but not her name. She's actually Mary Carlisle. She goes by MC because it's just so much cooler than Mary Carlisle, though we do think her given name is quite lovely. Actually, we don't know if she thinks it's cooler or if it's just easier to say or she simply likes it, but we like it. It's cool.
2. She Threatened Storme Warren
When she left the show in spring 2021, she left Storme Warren with a threat. Fans, however, can calm down about it. She simply posted to her Instagram account that while her time on the show with Storme Warren was over, her time in his life is not over because "He could NEVER get rid of me," with a fun devilish emoji to follow. Her threat is just a good-natured rib, and we are sure that they are lovely friends.
3. She Had the Best Time on the Show
Throughout the three-and-a-half years she spent on his show with him, she and Storme Warren had a great working relationship. She had the best time on the show. She is still in awe that she ever got to call that her job because she loved it so much and it really did mean so much to her.
4. She's Living in Florida
The former radio host is calling Florida home these days (who isn't, though? Everyone is headed our way!). She's living in Jupiter, which is on the east coast of the state along the beach. It's a beautiful place to call home.
5. She Came to Florida Just Because
Some of her fans are concerned about her life and what she's been up to, but she wanted to make sure her fans also know that she and her husband are just doing their best YOLO. Literally, they are living in Florida because they wanted lovely weather year-round, and so here they are. It was a spontaneous decision, and it's working out well for them.
6. She's All About Change
While so many people are afraid of change in their own lives, MC Callahan is not afraid of change. She loves it. She thrives on it. Most of us can see the good in all the change we go through, but not until a little while later. She's someone who has the opposite thought about change. She sees the good in it almost right away, and she's always excited about it.
7. Rumors Are Going Crazy
In addition to spending time on the Highway with Storme Warren, MC Callahan was also co-hosting Shannon Ford's Probably a Podcast alongside the social media influencer. You know Shannon Ford from her time working for reality star Kristin Cavallari and being unceremoniously fired from her job on the former "Laguna Beach," star's new reality show a few years back. She's an Instagram influencer now, constantly posted barely-dressed photos of herself in various states of inebriation alongside her fashion, travels, boyfriend, friends, and all unapologetically. Callahan also left this podcast, and many of her fans are wondering if her leaving both shows are related.
8. She Met Her Husband in Vegas
The year was 2013. She was in Vegas for the ACM awards. She was at a blackjack table having a good time, and there he was. We don't know much about what went down after that, but they seem to have hit it off quite well considering they then got married.
9. Her Third Year of Marriage Was Hard
She and her husband, Ricky Young, celebrated three years of marriage in 2020, and it was a hard year. They did the pandemic thing. They did the major hurricane destroying their Orange Beach, Alabama home. They actually lived it well, and they had a great time despite all the things that went wrong in their lives.
10. She is Happy
Mary Carlisle Callahan is having a good time in her life, and she is happy about it. She clearly has the 'love life and it will love you right back,' mentality, and that works for her. She's not afraid of what might come, and she's not afraid that she will regret her choices, and we should all strive to be a little bit more like her.