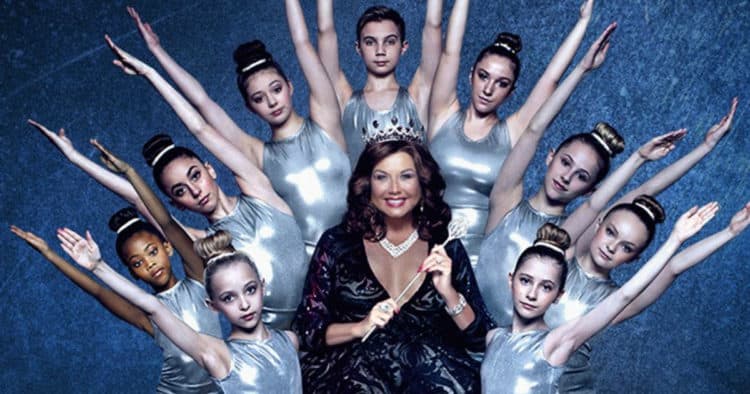 The popular reality TV show "Dance Moms" recently returned to our screens for its eighth season, seeing a new line-up of fresh faces join returning coach, Abby Lee Miller. Following the drama of season 7 (which saw several of the show's original members break away to form their own group), don't expect to see many of your old favorites joining the new recruits: this season is all about fresh new talent. So, if the originals are out, who exactly is in? Read on to find out more about the cast of season 8.
Lilliana Ketchman
You may already know Lilly Ketchman from previous seasons; as the only returning member of the show (other than coach Abby), Lilly is feeling the pressure of going head to head with this year's wave of fresh talent. Lilly joined the show 2 season's ago as part of the mini-team. In season 7, Lilly joined the elite team and has been wowing us with her skills ever since. If the talented youngster was expecting any preferential treatment based on her history with the show, she's going to be disappointed- tough coach Abbey has already made it very clear that whether old or new, there'll be no favoritism on her team.
Kamyrn Smith
The youngest new recruit to season 8 is 8-year-old Kamryn Smith, a talented youngster who specializes in jazz and contemporary styles. Kamryn has been performing since the age of 2 and dreams of one day having the success of ballerina Misty Copeland. Judging from the success she's already enjoyed, she'll have no problem in getting there. While mom Adriana is doing as much as possible to help her daughter succeed, the anxious parent has some worries about how she'll fare on the show, telling reporters on her local paper: "It's a lot of pressure. She's only eight… This is a bunch of kids from different studios brought together into one team and now you have to figure out how to work together."
Sarah Georgiana
Sarah Georgiana is an 11-year-old who specializes in jazz and contemporary. Despite her young age, Sarah has been honing her skills for years as part of Studio 19 and has made quite the impression at various competitions (including the Radix Nationals, the Revels, and the NUVO convention). Sarah will be appearing alongside mom, Michelle, who, according to her Lifetime Bio, "has yet to find the perfect studio for Sarah and is hoping ALDC will be it."
Savannah Kristich
At 12 years old, Savannah Kristich is talented in the lyrical, ballet, and contemporary forms. In 2018, Savannah showed off her talents alongside her Nevada hometown team, The Rock Company, during the second season of NBC's "World Of Dance"; her expertise and technical know-how clearly impressed, and the team managed to get all the way to the division finals. To add to her list of credits, Savannah can include claiming the title of Mini Core-Performer in 2018.
Pressley Hosbach
12-year-old Pressley Hosbach has been tripping the light fantastic for years, and at the age of nine, even got to feature in Justin Bieber's 2016 world tour. Considering her background, it's no wonder Pressley started at such a young age: her mom, Ashley, is a former professional who now teaches in her own studio. Growing up around the medium (according to her introduction video, even her crib was in her mom's studio), it's little wonder Pressley has seen so much success already. She's not always been such a fan, however, and has revealed that her passion actually used to make her cry.
GiaNina Paolantonio
13-year-old GiaNina Paolantonio has a love for hip hop, jazz, and lyrical, and has the kind of resume even seasoned performers would die for. The talented teen made her first appearance on Broadway at just 9 years old, playing Amanda Thripp in Matilda the Musical. Impressive though that is, there's more: as well as touring with Mariah Carey, Paolantonio has even appeared in a movie, putting her ballet skills on display in the 2017 hit, "The Greatest Showman". Paolantonio shares a close bond with her teacher mom, Joanne, and the two regularly put their closeness on display by wearing matching cat ears. If anyone gets in her daughter's way, they'd better watch out, as Joanne may put on her ears and ""caaaaat-tack"… according to her introduction video, in any case.
Hannah Colin
14-year-old Hannah Colin has been perfecting her skills since the age of just 18 months, helped, no doubt, by her mother Ann, who's a professional choreographer and pageant director. The former gymnast practices tap and hip-hop but favors lyrical and contemporary above all else. She dreams of dancing on Broadway when she's older, but for now, is content enough to practice her skills and indulge her hobbies of singing, acting and playing the ukulele (when she can ever find the time, that is).
Brady Farrar
As the first permanent male member of the team, 14-year old Brady is out to impress. Judging from the long list of successes he's already enjoyed, he'll have no problem in doing just that. The teenager's huge range of technical skills has been put on display at various competitions and conventions over the years, and has helped him win an impressive list of titles. Brady (who practices contemporary, jazz, ballet modern, tap, acro, hip-hop, lyrical and ballroom- so basically, everything) has been getting on well with the other girls, but admits there have been challenges with some of the mom's, who've been left unimpressed with coach Abby's soft spot for Brady.