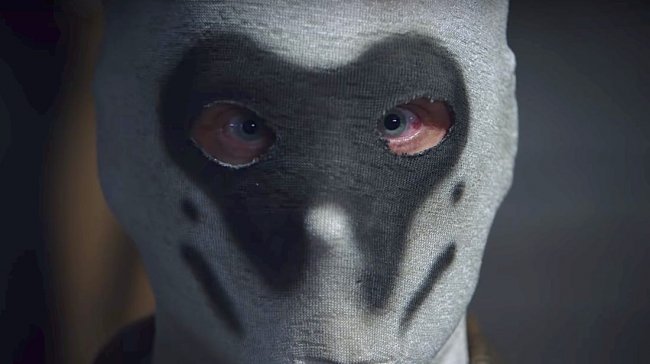 One of HBO's most anticipated new shows is Watchmen, a superhero drama series that takes place in an alternative version of the US in which superheroes have become outcasts due to their violent methods. When some masked vigilantes band together to form a revolution, others unite to stop it, begging the question, "who watches the watchmen?" With its fast pace, ambitious themes and smart storylines, it's set to turn the world of superhero adventures on its head. Find out who you can expect to see with our guide to the starry ensemble cast.
Regina King as Det. Angela Abar / Sister Night
Award-winning actress and director Regina King rose to fame in the NBC television series 227. She's since starred in American Crime, The Leftovers, Seven Seconds, and The Big Bang Theory. Off-camera, she's directed several music videos, including "Finding My Way Back" by Jaheim and "Not My Daddy" by Kelly Price featuring Stokely.
Don Johnson as Chief Judd Crawford
Legendary actor Don Johnson is best known for his performance as James "Sonny" Crockett in the seminal 1980s TV sensation, Miami Vice. He's since starred in numerous TV shows and films and has even enjoyed a brief career as a singer, releasing several albums and the number 5 chart hit single "Heartbeat". The actor is currently married to Kelley Phleger, having previously enjoyed numerous high-profile relationships, the most notorious of which was with former wife, Melanie Griffith.
Tim Blake Nelson as Wade / Looking Glass
55-year-old actor Tim Blake Nelson is best known as Delmar O'Donnell in O Brother, Where Art Thou? (2000), Dr. Pendanski in Holes (2003), Daniel Dalton Jr. in Syriana (2005), Dr. Samuel Sterns in The Incredible Hulk (2008), Richard Schell in Lincoln (2012), and Buster Scruggs in The Ballad of Buster Scruggs (2018). He currently lives in New York City, where he shares a home with his wife, Lisa Benavides, and their three sons.
Louis Gossett Jr. as Will Reeves
Since winning acclaim with his first acting role as Spencer Scott in the Broadway production of Take a Giant Step, Louis Gossett Jr's career has gone from strength to strength. In addition to his Academy Award-winning turn as Gunnery Sergeant Emil Foley in An Officer and a Gentleman (1982), he's enjoyed starring roles in Roots, A Raisin in the Sun, The Landlord, Why Did I Get Married Too?, Travels with My Aunt, The Laughing Policeman, The Dependables, Jaws 3-D, The Perfect Game, the Iron Eagle series, Psych and The Punisher.
Andrew Howard as Red Scare
Welsh actor Andrew Howard is best known for his appearances in Band of Brothers, Revolver, The Lion in Winter, and Taken 3. Other credits include Agent X, Bates Hotel, and The Outpost.
Jeremy Irons as Adrian Veidt
71-year-old actor Jeremy Irons' award-winning career began in 1969 with his performance as Florizel in The Winter's Tale at the Bristol Old Vic. He's since amassed a huge body of work covering stage, TV, and film. Some of his most notable projects include The French Lieutenant's Woman (1981), Reversal of Fortune (1990), Brideshead Revisited (1981), Batman v Superman: Dawn of Justice (2016), and Justice League (2017).
Jean Smart as Laurie Blake
68-year-old award-winning actress Jean Smart began her career in regional theatre but has since built up an extensive portfolio across stage, film, and TV. Just a few of her credits include Homeward Bound: The Incredible Journey (1993), Sweet Home Alabama (2002), I Heart Huckabees (2004), and A Simple Favor (2018).
Yahya Abdul-Mateen II as Cal Abar
Yahya Abdul-Mateen took his first steps in showbiz with a part in Baz Luhrmann's musical drama series The Get Down. He's since appeared in numerous productions, including Aquaman (2018), Us (2019), and The Handmaid's Tale (2018). He can next be seen in the upcoming films All Day and a Night and The Trial of the Chicago 7.
Jacob Ming-Trent as Panda
Having started acting at the age of 11, Boston native Jacob Ming-Trent made history when he became the youngest person to ever be accepted into the American Conservatory Theater's M.F.A Program. Some of his most notable roles since graduating have been in White Famous (2017), Superfly (2018), and The Possession of Hannah Grace (2018).
Adelaide Clemens as Pirate Jenny
Australian actress Adelaide Clemens came to prominence in 2008 for her Logie nominated performance in the television series Love My Way. She's since gone on to star in the films X-Men Origins: Wolverine, The Great Gatsby, and Silent Hill: Revelation 3D and the TV shows Rectify, Lie to Me, and Parade's End.
Frances Fisher as Jane Crawford
Since beginning her career on stage, Frances Fisher has made the successful transition into TV and films. Just a few of her career highlights include performances in The Edge of Night (1976—1981) Unforgiven (1992), Titanic (1997), True Crime (1999), Jolene (2008), The Lincoln Lawyer (2011), The Host (2013), and Resurrection (2014- 2015). Outside of her acting career, Fisher is best known for her six-year relationship with actor Clint Eastwood, which resulted in the birth of their daughter, the model and actress Francesca Eastwood, in 1993.
Tom Mison as Mr. Phillips
English actor Tom Mison is best known for his 4-year run as Ichabod Crane on the Fox series Sleepy Hollow. Other credits include Salmon Fishing in the Yemen (2012), One Day (2011), and Secret Diary of a Call Girl (2007). 2019 has been a busy year for the actor: as well as shooting The Watchman, he's also starred as Quentin in the Hulu TV adaption of Four Weddings and a Funeral… although we imagine he's hoping The Watchman receives a warmer reception than Four Weddings, which was summarily dismissed by Rotten Tomatoes as "relying too heavily on genre clichés to offer audiences anything more than just another mediocre rom-com".
Sara Vickers as Ms. Crookshanks
As Variety reports, the addition of Sara Vickers to the cast of The Watchmen was made in June 2018. Prior to that, the Scottish actress was best known as Joan Thursday in the ITV detective drama series Endeavour.
Hong Chau as Lady Trieu
Actress Hong Chau is best known as political activist Ngoc Lan Tran in the 2017 film Downsizing. Her stand out performance won her multiple accolades, including nominations for a Golden Globe Award for Best Supporting Actress — Motion Picture, and a Screen Actors Guild Award for Outstanding Performance by a Female Actor in a Supporting Role. Other notable works include Big Little Lies (2017), BoJack Horseman (2018), and Homecoming (2018). She can next be seen in 2020s Artemis Fowl.
James Wolk as Senator Keene
34-year-old actor James Wolk made his TV debut in 2008 as Brad Cohen in Hallmark Hall of Fame's Front of the Class. He's since enjoyed success with Shalmless (2012), The Crazy Ones (2013-14), Zoo (2015 -17), and Tell Me A Story (2018-19).