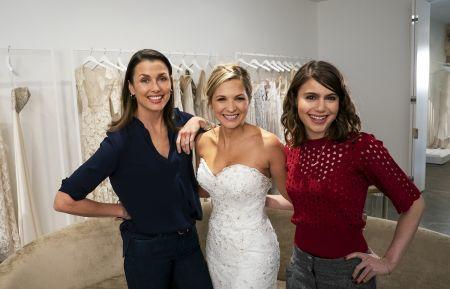 When most of the TV viewing public thinks about the hit show "Blue Bloods", well, we just naturally think of Tom Selleck and Donnie Wahlberg. Maybe it's because we're all "Magnum P.I." fans, (the original, not the new one). Or, perhaps we're just NKOTB (New Kids on the Block) fans. What could be more fun than watching Donnie and his Boston boy-band dance and sing? Well, watching him kick-ass on the bad guys is just as much fun. Or, how about watching him stick the bad guy's head in a toilet? And, Tom Selleck is just as sexy as ever even though he traded in his shades for a pair of bifocals. But, what about the women of "Blue Bloods"?
Bridget Moynahan as Erin Reagan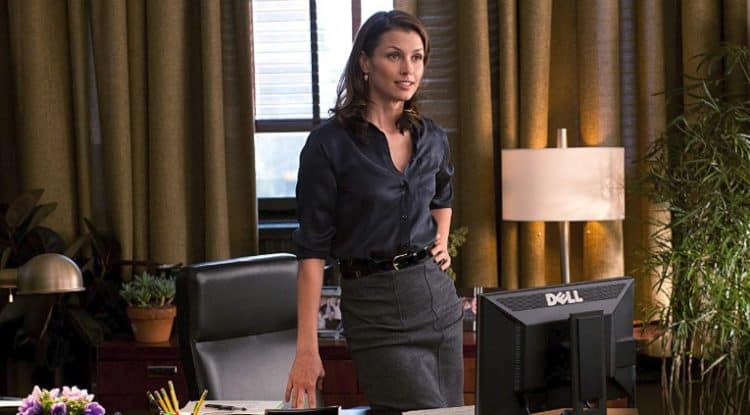 Not only is she drop-dead gorgeous but Erin is tough as nails at her NY City DA's office bureau chief job. She's also soft and caring as a mother and ditto for being the PC's daughter, the former PC's granddaughter, and sister to several NYPD cops, two alive and one deceased. And, true-to-form, her love-life is complicated to say the least. The most complex part of that is her relationship with her ex-husband and on-again-off-again bed partner. They make a spectacular couple with some even more spectacular differences. Will they ever get back together or will the writers pair Erin with some new hunk? Only time will tell, so stay tuned.
Vanessa Ray as Eddie Janko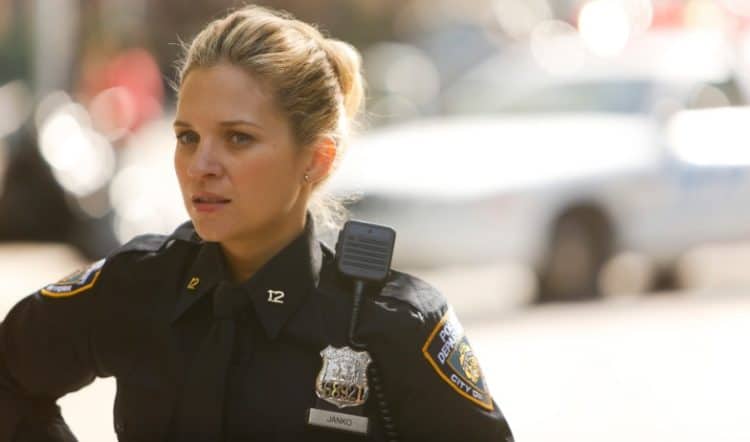 She's not only engaged to marry Frank's youngest son, Jamie, but she was also his partner on the police force for several years. OK, let's face it, she's also probably the cutest cop we've ever seen on the small screen. We were all cheering them on as they made the streets safer for everybody else while risking their lives every single day. It seemed to take forever for him to finally ask her to marry him and, when he did and they became engaged, that made audiences everywhere really happy campers. Now, she's stressing over the perfect dress and was about to buy a gorgeous one at a pretty hefty price but instead decided to donate the money to someone who needed it more than she needed that fancy dress. Could she be any sweeter? But, frankly, we'd much rather see her and Jamie go to Hawaii or Tahiti or somewhere like that to get married than to see them fighting over venues, number of guests, and wedding stuff like that. And, as the newbie at the famous Reagan Sunday dinner table, Eddie took a lot of needling at first but, as it turned out, she could really give just as good as she got, making for some pretty hilarious and heartwarming Reagan family moments.
Sami Gayle as Erin's daughter Nicky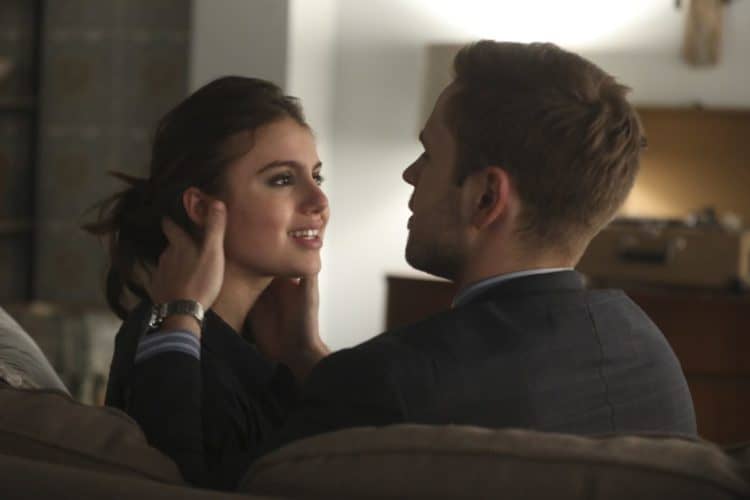 This woman may be the youngest Reagan family female but she inherited her mother's tough-as-nails attitude. She's gone through a lot of changes over the "Blue Bloods" many seasons, going from geeky girl to beautiful young woman. She's smart, savvy, and growing up to be as hot as her mother but with the tough flair of the Reagan men. She started on the show when she was only 16 and says that she bonded right away with Bridget, who she said gave much the same advice to her as her own real-life mother. She also said that both Selleck and Moynahan became quite involved in her personal development, making her feel almost like they were her parents. However, now she's grown-up enough to feel like she's their friend as well. She graduated from Columbia University in 2018 at 23 with some extra help from Selleck with both her acting education and as an art history major and student of political science.
Marisa Ramirez as Det. Maria Baez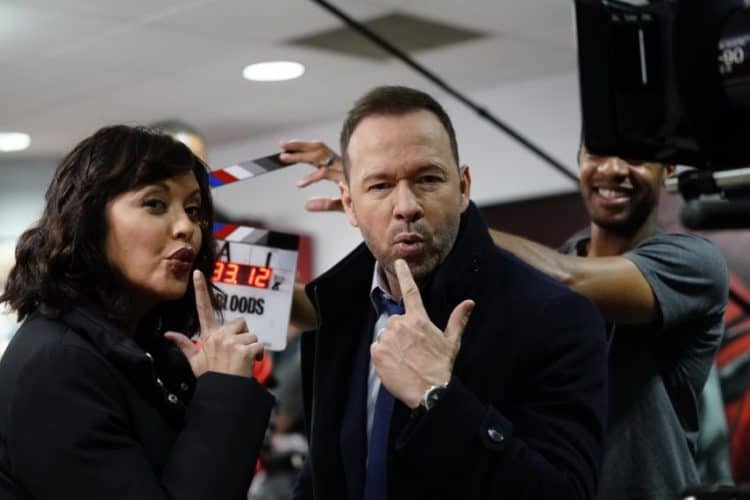 She currently plays Danny Reagan's long-standing crime-solving partner who was originally scheduled to be on just one episode during Season 3. This made her #3 among his temporary partners. She's admittedly an NKOTB fan and was very excited about playing opposite Wahlberg, albeit for what was only supposed to be a short time. She said that she was quite lucky that the two of them hit it off and then she was made a full-time cast member the following season. She said it made her happy to be doing something different rather than always being somebody's girlfriend or wife. Some viewers think that the two partners would make a great couple now that his beautiful wife, Linda, is gone (and we miss her) following a fatal medical transport chopper crash. Hey, it worked for Eddie and Jamie, so why not?
Abigail Hawk as Det. Abigail Baker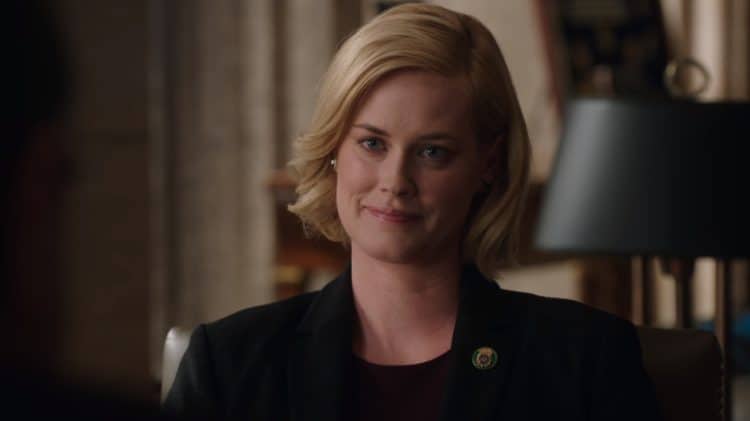 The lovely and very smart blonde is the CP's chief aide and she really does her job well. Although she's not one of the main leads of the show, she seems to light up the screen when she enters Frank's office, not only with her beauty but her demeanor and way of out-thinking Frank at every turn but without being in-your-face with her logic and intelligence.
So, the next time you watch "Blue Bloods" on CBS Fridays at 10/9c, don't forget to pay special attention to the fabulous females who make it such a great show. After all, they're much more than just the women behind the men of the NYPD.