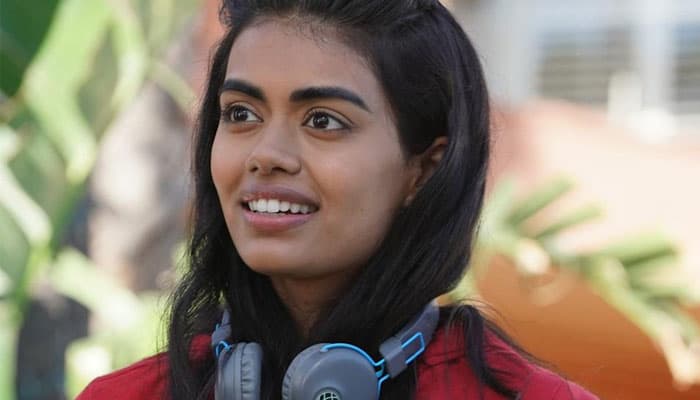 The last few years have been huge for Megan Suri's career. Although the talented actress isn't new to the industry, she didn't get her first really big break until 2018 when she was cast in the Netflix series Atypical. She got another major opportunity in 2021 when she joined the cast of another popular Netflix series, Never Have I Ever. Through both roles, Megan was able to show just how talented and versatile she is. Her ability to bring each character she plays to life is truly special. Her growing fan base will be pleased to know that she has two projects in the works at the moment and she's ready to keep showing the world what she's capable of. Keep reading to learn 10 things you didn't know about Megan Suri.
1. She Got Her Start Doing Commercials
Megan is in her early 20s, but she's already been acting for most of her life. She landed her first professional job when she was just eight years old with a role in a Honda commercial. While it's true that commercials aren't always the most glamorous, they can be great ways for actors to get a foot in the door.
2. She Was In 13 Reasons Why
Atypical and Never Have I Ever aren't the only times Megan has worked with Netflix. In 2020, she also appeared in an episode of the series 13 Reasons Why. Although she had a very small role, it was still a great experience for her career. Megan has also been in other successful shows such as Modern Family.
3. She's A Talented Dancer
Acting is the thing that has made Megan famous, but it's certainly not the only skill she has when it comes to the arts. She's also a great dancer. Although we haven't gotten the opportunity to watch Megan bust out in a fully choreographed routine, we did get the chance to see her do a couple of moves in a clip for the latest season of Never Have I Ever. Even Mindy Kaling couldn't help but comment on Megan's smooth moves.
4. She Lived In India
At the moment, there isn't a lot of information about Megan floating around the internet. However, we do know that she lived in India for a couple of years. She moved to the Los Angeles area with her family when she was in elementary school. She admits that getting used to the American school system was a bit of an adjustment.
5. She Loves To Watch Cooking Videos
Everybody has something special they like to do to help themselves unwind, and apparently, for Megan, that thing is watching cooking videos. In a tweet, Megan said, "Anybody else watch cooking videos or Pedro Pascal interviews to calm anxiety". She also added that she enjoys watching Jersey Shore compilation videos.
6. She's A Private Person
There are lots of people who would love to know more about Megan, but they're going to have to wait. So far, Megan has been very private when it comes to her personal life. Although she is active on Twitter and Instagram, she likes to keep her content focused on what's happening in her career.
7. She's Thankful For All The Opportunities She's Had So Far
Megan has worked very hard to get where she is now, and she isn't taking a single moment for granted. Megan tweeted, "Idk what to feel but right now, I am mostly filled with gratitude. So excited for u all to meet Aneesa & to watch the new season. Thank U to this cast, crew, Netflix & of course, the sweet fans 4 the love White heart It's all been an absolute dream."
8. She Performed With Cirque Du Soleil
Even outside of the things that Megan has done on the screen, she's gotten some pretty awesome opportunities. One of them even involves the circus. While we know that Megan did a performance with Cirque Du Soleil, we weren't able to find any information on what the performance entailed.
9. She Can't Completely Relate To Aneesa
There are some things that Megan has in common with her character from Never Have I Ever, but there are also some things that she had to really work on embodying. Megan told Seventeen, "I don't really relate to Aneesa's effortlessly cool vibe. I definitely had to put in some effort".
10. She Formed Close Bonds With The Never Have I Ever Cast
Since we all spent lots of time at work, it's always nice when you can genuinely connect with the people you work with. Megan is thankful that she was able to experience that during her time on Never Have I Ever. She became really close with the cast and they formed bonds outside of the show.