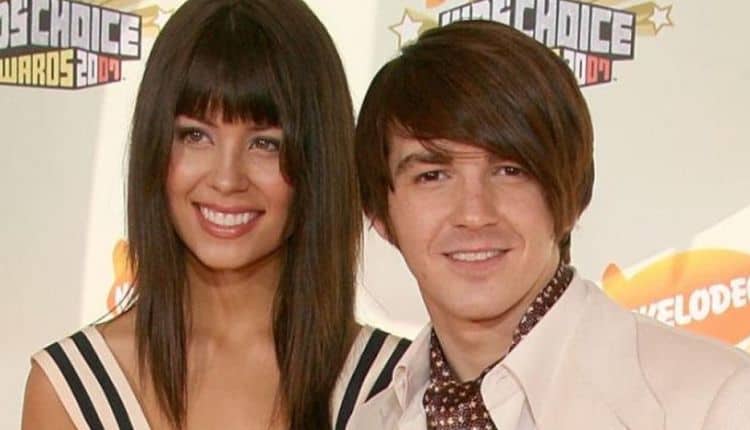 Many people are familiar with actor Drake Bell. He's been around for a while, he's been in a few things that you might recognize, but it's his name that's catchy and easy to remember. The name you probably don't recognize nearly as much is Melissa Lingafelt. She's the actor's ex-girlfriend, and you've seen her around a time or two. She's been making major headlines as of late when she began accusing her ex of being abusive toward her, and now fans of his and hers want to know more. Could it be true that the actor is abusive? We don't know what is going on, but we hope to find out soon.
1. She Was Homeschooled
When she was growing up, she was a home school child. We don't know why her parents didn't send her to school, but she didn't go, and she felt that she wasn't that aware of many things when she was 16 and met the Nickelodeon actor and fell in love. She moved in with him quickly, and that's when things began to fall apart for her.
2. She Waited a Decade to Accuse Bell
It's her life, and she wants to live it her way. No one can judge her for that, and we know that so many women who come forward about abuse and other horrible acts are often not believed, so we do understand why she might not want to say anything. However, she waited almost 10 years to finally come onto the internet – she used TikTok – and accuse the star of abuse.
3. Her Claims are Big
Melissa Lingafelt is not just accusing Drake Bell of abusing her emotionally and verbally. She's accusing him of abusing her physically, too. She said it all began a year into their relationship when he began abusing her verbally in the worst, most horrific manner possible. She also says the young star also dragged her down a flight of stairs one time. Her face hit every single step on the way down, and she claims she has photos to prove this.
4. Other Women Have Come Forward
In light of her own recent admissions, she claims that other women have come forward to her about the same behavior – or worse behavior – from the star. She's taken screenshots of messages other young women sent to her claiming that the actor raped them and also abused them in other ways. He continues to deny all accusations.
5. She's an 80s Baby
Melissa Lingafelt was born on December 20, 1989. She's not quite a Christmas baby, but she's close enough that she probably always felt she had to spend her birthday celebrating the holidays. Everyone is so busy that time of year that adding a birthday party to the Christmas holiday five days prior to the big day itself cannot be something that was easy for her family.
6. She's a Beauty Queen
Back in 2006, she decided to compete in a beauty pageant. She was involved in the Miss Teen USA 2006 pageant in Palm Springs. She was the first runner up at the end of the day. She lost to a young woman from Montana, but we have to say that something like first runner up is a big deal when you are competing against 50 other young women.
7. She's A Singer
She's working hard to become a singer. She goes by the name Ono when she sings, and she's got a big following online. Tilt Magazine has even called her work "Solid," and she's been gaining followers and fans like crazy since she began singing online.
8. She was Miss North Carolina
We mentioned earlier she was almost Miss Teen USA, but she had to first become Miss North Carolina Teen USA. This was in 2005. She won the pageant, and she was so happy about it. At the time, her goal in life was only to get her driver's license and be able to drive.
9. She Once Had a Full Scholarship
We don't know if she went on to go to college, but she did tell the Charlotte Observer at the time of her North Carolina pageant win that she had a full scholarship to High Point University, and that she'd spend her time there focusing on her education. She was going to major in international business in college. We don't know that she did, though.
10. She's Charitable
She's spent a lot of time raising money for foundations and purposes that mean something to her, including the time she spent her time raising money for the Angel View Charity. This is how she spent her teen years in between pageants and school. It's a charity that raises money for children who live with disabilities.