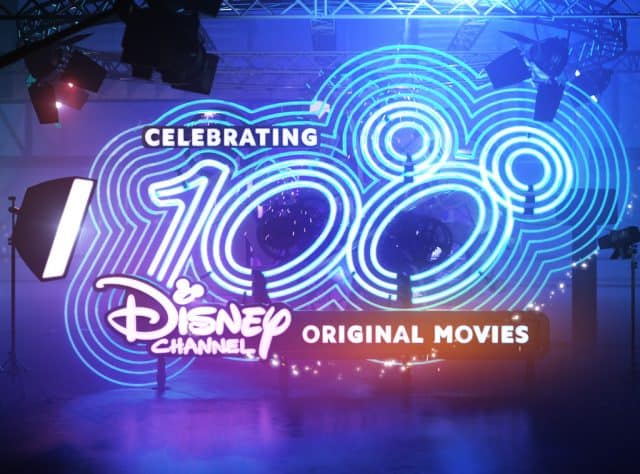 Where has the time gone? It seems only yesterday the Disney Channel was airing their fantastic slate of Original movies on repeat. 99 movies later, a legacy of memorable moments and career starters has been built. It's all lead up to the premiere of the 100th Disney Channel Original Movie, Adventures in Babysitting. This film starring Girl Meets World's Sabrina Carpenter and Descendants's Sofia Carson is sure to be a hilarious hit. In honor of this milestone, let's take a look back at the most memorable Disney Channel Original movies.
Zenon: Girl of the 21st Century
A young, dynamic Kirsten Storms (now playing Maxie Jones on General Hospital) made a splash in this futuristic tale of a teenage girl living on a space station determined to safe it from being shut down in a conspiracy. When the film premiered the technology seemed out of reach, yet almost two decades later not even living in space is impossible. Zenon was what every preteen aspired to be in terms of her confidence, her sense of adventure, her bravery, and even her vulnerability. And don't tell me the ending sequence still doesn't get you up dancing.
Halloweentown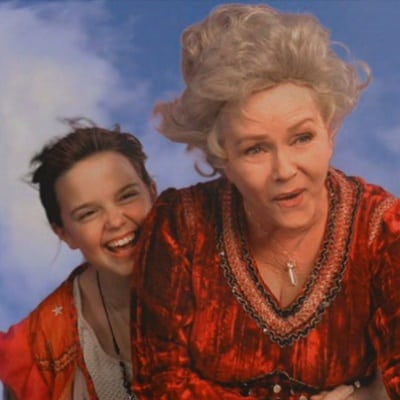 A film with Hollywood icon Debbie Reynolds would be enough to get the adults interested. Add her in as the adventurous, loving grandma living in a town dedicated to Halloween, and there was no way this film wouldn't be a hit. The "scary" monsters were the best of friends with the fairies and good witches alike, so that everyone could live in peace. It was a town where everyday was Halloween, everyone was different, and everyone had something to contribute. It had an underlying lesson of tolerance while still maintaining its flair for the fun and witty.
Johnny Tsunami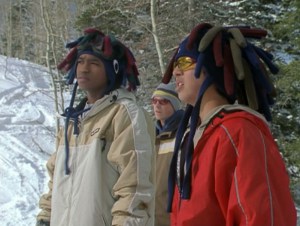 This film was memorable simply for being unique in its premise. A home bred Hawaiian surfer suddenly transferred to the unknown world of cold and snowboarding? We've heard transplant stories before, but this one certainly stands out. The tale of friendship between Brandon Baker's Johnny Kapahaala and the late Lee Thompson Young's Sam Sterling was a thing of beauty. You couldn't ask for a movie more filled with opposites than this one. If you're a fan of all things sports, particularly the polar (pardon the pun) opposites of snowboarding and surfing, this movie definitely had the most to offer, with some killer tricks thrown in for good measure.
The Cheetah Girls 
This was the first series of musicals the Disney Channel put out. Based on the book series by Deborah Gregory, the story of four girls trying to make it big as a girl group was an instant hit. The first movie put together child star Raven Symone, newcomer Sabrina Bryan and the pop group 3LW alums Kiely Williams and Adrienne Bailon. The girls were magic together. Everything from their harmonies to their friendship shined onscreen. It was the reason the first movie was so successful, and why production of the second movie had so much confidence instilled that it could be filmed in Spain. What was most unique is that the film was about these girls not being afraid to go after some pretty huge dreams, so long as they did it together. While The Cheetah Girls 2 was more sophisticated in scope, the first movie got the ball rolling. Here's a refresher of why we loved it.
Teen Beach Movie
Kids love the beach, so why not make a musical of it? Moreover, it did a fantastic job of honoring the original 'beach' generation and inspiring a new one to look to the past. The film was a homage to the original Beach Party films, and was preceded by a dedication to the Original Mouseketeer and Beach Party films star Annette Funicello, who passed away three months before the film premiered. Disney gave it a twist by transporting the film's leads from reality to a beach fantasy. They also played on the "West Side Story" themes, but who hasn't done that all these decades later? Ultimately it was a mix of hits from the past spun together with some original songs, so you could hardly call it unique in premise. Nevertheless, it was fun, flirty, and perfect for summer.
Descendants
It shouldn't have been a surprise that legendary Director responsible for the High School Musical franchise would create another hit, we just didn't realize it would come close to the success of that series. The merchandising when the film premiered rivaled that of the HSM generation (those dolls for the kids took quite a chunk of this writer's Christmas budget), Descendants shorts were created for the Disney Channel, and a second film was greenlit mere months after the premiere of the first movie. The creative approach to an already unique concept of the children of Disney heroes and villains trying to live in harmony was as innovative as we've seen in years. We're looking forward to Descendants 2 when it premieres in 2017.
High School Musical
Disney Channel's biggest hit by far was the trilogy musical lead by superstar director Kenny Ortega. The original film smashed Disney Channel and cable records within their target demographics and every single one of the six stars went on to huge careers. No one could have predicted that every single film would be bigger than the last, so much so that the third film was released in theaters because the audience was just too big for the small screen. If you were a child of the 90s you probably memorized every single song from the first film, which just celebrated its 10th Anniversary. The cast still has fond memories of those days, as do we. There was no more uplifting theme for a growing generation than "We're All In This Together". Truly, there will never be another one like it.
Is there a Disney Channel Original Movie not on our list which you remember fondly? Hit the Comments.