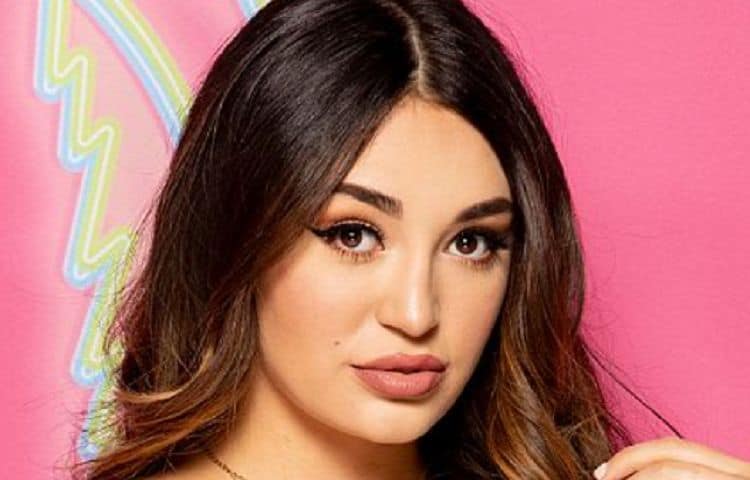 So far, the second season of Love Island USA has given viewers exactly what they were hoping for: romance, drama, and disappointment. Unfortunately for cast member, Mercades, disappointment was the only thing she got during her time on the show. Mercades joined the cast during week three and was dumped the following week after not finding a match. Even though her time on the show was short, it was just long enough for her to leave an impression on the show's audience. She's still looking for love, but maybe the right person will slide into her DMs after seeing her on the show. Continue reading for 10 things you didn't know about Mercades Schell.
1. She's Originally From New Mexico
New Mexico is definitely one of those states that most people would consider to be pretty random. If you're not from there or have never been, you probably don't know anybody who lives there. However, Mercades was born and raised in Las Cruces, NM, She currently lives in the Los Angeles area.
2. She's A YouTuber
Love Island may have been Mercades first time on a reality TV show, but it wasn't her first time in front of the camera. She's a YouTuber and has been posting content on the platform for several years. Lots of people find it difficult to be consistent but Mercades has been going strong since day one. She still uploads new videos on a weekly basis. Her channel currently has almost 34,000 subscribers and has 2.2 million views.
3. She Works As A Nanny
Mercades wasn't on the show long enough to viewers to really learn much about her, but according to her brief bio for Love Island, she is currently working as a nanny. Judging by her social media presence though, it wouldn't be surprising if she was working towards a career in the entertainment industry.
4. She Loves Going To The Beach
Growing up in New Mexico means that Mecades didn't have easy access to the ocean. Now that she's a California girl she can head over to the beach whenever she wants and she's definitely taking advantage of that new found convenience. She loves to hang out by the beach and is always down for a good bikini pic.
5. She's A Very Active Person
Looking and feeling good are two things that are at the top of Mercades' priority list. She loves to stay active and has incorporated exercise into her regular routine. On top of going to the gym and doing traditional work outs, she also likes to do things like go on hikes.
6. She's A Fashionista
Mercades loves fashion and she has a great sense of style. She sees every outfit as an opportunity for her to express herself and that isn't something she takes lightly. Mercases isn't just into expensive name brands, she loves to get creative and put together all sorts of different looks. Her YouTube channel consists of lots of clothing hauls where she shows off some of her latest items.
7. She's On TikTok
Thanks to Gen Z, 2020 has been a huge year for TikTok. Although the platform has been around for a few years, it's gotten a lot more popular and everyone is trying to get in on the action. Mercades is an active TikToker who currently has more than 144,000 followers. Her content on TikTok mostly consists of dance videos and skits.
8. She's Had Cosmetic Surgery
Lots of people have gotten cosmetic surgery, but not everyone is willing to be open about it. In fact, some people will go out of their way to deny having gone under the knife. Mercades, on the other hand, was more than happy to share the journey of her breast augmentation. She made a video documenting the entire experience detailing everything from the cost to the pain and recovery process.
9. She Likes To Spread Positivity
Maintaining a positive attitude isn't an easy thing to do – especially in today's world where there's always something negative going on. Still, Mercades does her best to stay positive and share that outlook with others. She's a big believer in self love and often shares inspirational quotes with her followers on Instagram.
10. She's Passionate About Skin Care
As someone who spends a lot of time in front of the camera, Mercades understands the importance of taking good care of your skin so it can look its best. She loves trying different skin care products and takes her skin routine very seriously. She's also not afraid to share recommendations and feedback about different products with her followers on social media.