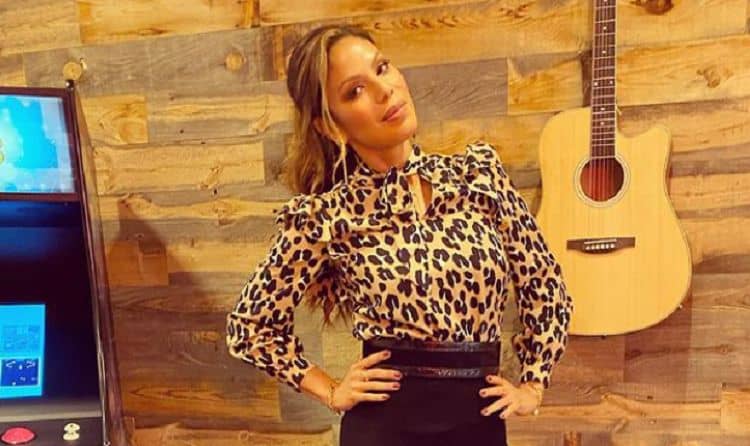 Best-known to many people for her role as Grace Greenleaf, Merle Dandridge is the kind of star who doesn't come around to often. With a wide variety of talents and an ability to play any kind of character, Merle is the true definition of what it means to be versatile. Her on screen resume packs a serious punch and in addition to Greenleaf she has appeared in several successful shows including All My Children and Sons of Anarchy. Recently it was announced that she would be a cast member in the upcoming HBO mini series, The Flight Attendant. The role will be a big departure from Grace Greenleaf, but there's no doubt Merle is going to put on an amazing show. Keep reading for 10 things you didn't know about Merle Dandridge.
1. She Was Born In Japan
Merle comes from a very diverse background and she's had a diverse range of experiences to go along with it. She was born in Okinawa, Japan to a Black father and an Asian mother. Merle's mother is half Korean and half Japanese. Merle was raised primarily in Nebraska on Offutt Air Force Base.
2. She's A Formally Trained Actress
Merle fell in love with acting at an early age and it didn't take her long to realize it was what she wanted to do. During high school she was heavily involved when the school's theater program. She then went on to attend Roosevelt University where she studied theater.
3. She's A Brand Ambassador
The success Merle has had in her acting career has translated into a large social media following. She currently has 223,000 followers on Instagram which has made her an attractive partner for companies. At the moment, she is a brand ambassador for Fab Fit Fun.
4. She's Been On Broadway
If you thought Merle's on screen credits were impressive, wait until you see what she's done on the stage. Merle has a long list of theater experience that includes roles in several Broadway productions such as Rent and Aida. Her work on Broadway even earned her a Grammy nomination for Best Musical Theater Album.
5. Her Nickname Is Squirrel
Lots of people have nicknames that don't really have anything to do with their name, and Merle is one of them. During an interview with Oprah.com she revealed that her favorite nickname is Squirrel. She said, "It started because it rhymes with my name—and it stuck because I'm known for being pretty silly with my close circle."
6. She's A Patti LaBelle Fan
Just because Merle is a star herself doesn't mean she can't get excited when other stars come around. She is a big Patti LaBelle fan and was so excited when they got the chance to work together on Greenleaf. She told Talk Nerdy With Us, "when she's [Patti] around the set it's hard for me not to just see her and sing her songs to her [laughs], but I try to control it because she's so sweet and she's so funny."
7. She's Been In Several Video Games
Merle is definitely a woman of many talents. Not only is her live action work incredible, but she also has the voice acting game on lock. She has voiced several video game characters over the years, most notably Alyx Vance in the Half Life game series. Most recently, she voiced Marlene in The Last of Us Part II.
8. She Wants To Get Into Writing
Most of Merle's experience in the entertainment industry has been acting, but she may eventually decide to explore other areas of the production process. While talking to CAA Media, she said that working on Greenleaf left her with thoughts about telling stories of her own and one day she made decide to do some writing.
9. She Loves To Relax In Her Backyard
Since Merle is a celebrity, many would probably guess that her idea of a good time involves something somewhat glamorous. In reality, however, one of her favorite things to do is simply hang out at home. While talking to Oprah.com she shared that one of her favorite get away spots is a wooden swing she built for herself in her backyard.
10. She Loves To Stay Active
Regular exercise isn't just about maintaining a beach body all year long, it's also a great way to release stress and tension. Merle is the type of person who loves to stay active and exercise is a part of her regular routine. From doing pilates to going to the gym, she always finds the time to get a good sweat in.