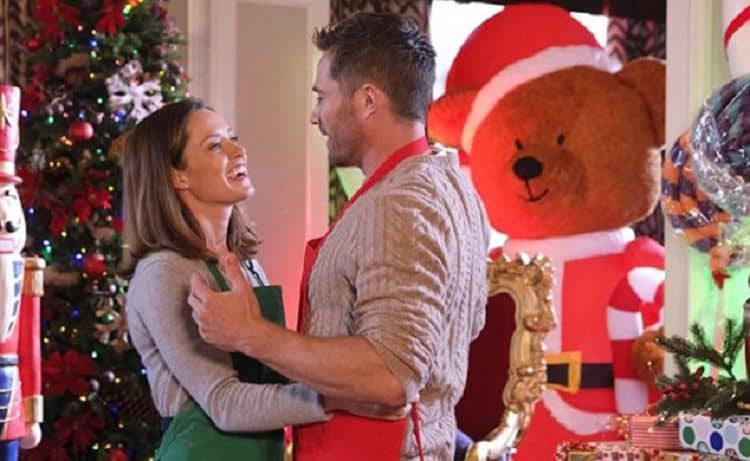 If you ever watched "The Royals," then you already know who Merritt Patterson is. She was on the show in the role of Ophelia, and fans loved her. She's had a number of roles in various shows and movies, but she's also someone who is taking on a role that we are all bound to love. You see, we have a soft spot in our hearts for all things Hallmark when it's Christmas season. The Hallmark Christmas movies are always cheesy, the exact same, and we always know what will happen, and we are just as excited to see them every single year as we were the year before. The year 2020 is bringing us a few new Christmas movies on Hallmark, and we could not be more excited. She's in one of them, and now we want to know more about her.
1. She's in Her 30s
Born on September 2, 1990, she got to celebrate her 30th birthday in 2020. This means she was able to celebrate since lockdowns were lifted and everyone was back to normal by the time her birthday came around. We have to applaud her for her youthful appearance. She doesn't look anywhere near 30.
2. She's Canadian
She was born and raised in a great place. She's from Whistler, which is one of the most beautiful places in the world. It's in British Columbia, and it's a place where many people go throughout the year to take in the views, the beauty, and the sheer gorgeousness that it has to offer. This Canadian beauty was a very lucky little girl to grow up there.
3. She's Living in LA
She might be a Canadian by heart, but she's no longer living there full time. She might spend some time there, but we aren't sure if her family is still there or not. She is currently a California girl. She lives and works in the LA area, which makes sense for her.
4. She's Doing Well
Her current estimated net worth is around $1.5 million, which is nothing to laugh about. It might seem low for an actress, but she's only just getting started making a big name for herself. And, let us be honest when we say that a net worth with a million anywhere in it is enough for most people to live comfortably while they work on their career.
5. She Loves Travel
Everyone has a hobby, and hers goes well with ours. She loves to travel, and we feel that's one of the best hobbies in the world. Seeing new things, finding new places to visit, experiencing a new culture. These are all things that are so important when it comes to education and becoming a well-rounded person.
6. She's Close to Her Family
She is a family girl through and through. She's close to her mom and dad, and she's not afraid to share that with the world. She's got photos of them on her Instagram feed in which she wishes them the happiest of days on their special days, and we can tell how much she loves them.
7. She's in Love
We don't know much about him, but we know that she's got a very special photo up on her Instagram feed from Valentine's Day. It's a photo of her very cozy with a handsome young man, and she calls him Valentine with a heart emoji. His profile is private, so we know nothing about him other than that they seem to be a pretty happy couple.
8. She's Into Photography
It's such a fun hobby. There's always something new to learn, and it's more of an art than anything else. When you find a passion for photography, you want to spend time working on it, and that always means being hands-on and involved in what you're doing. It's subjective in that beauty is in the eye of the beholder when it comes to this, so we love what it stands for.
9. She's Always Up for Adventure
Whether it is traveling or trying something adventurous in her life, she's always up for it. She's always somewhere fun and new, and she's always trying something new in terms of hair color. We've seen her blue and pink and blonde and bronde and so many other things – and that's only in the past year.
10. She's Got a Great Attitude
Scrolling through her Instagram feed is going to leave you feeling positive and happy…don't say we didn't warn you. We imagine she has bad days just like everyone else, but she's so positive and happy and just carefree in most of her posts, and she brings joy as you scroll through. It's not a bad way to leave a page feeling joy from someone else's contagious energy.