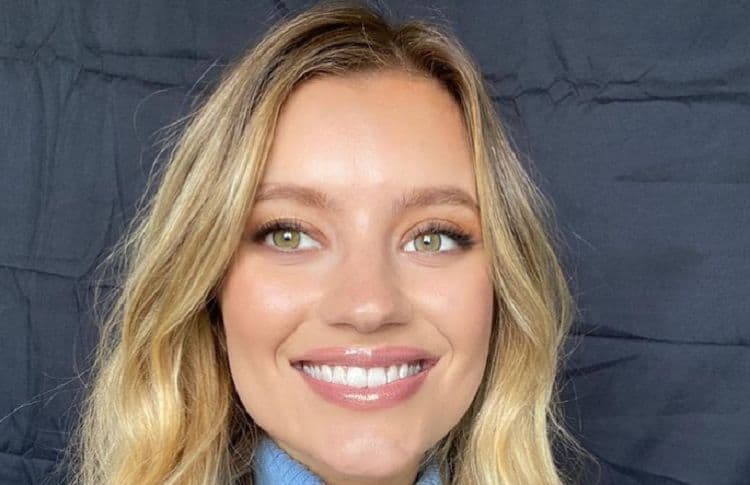 2020 has proven to be a very exciting year for Mia Healey. In just a matter of months, she went from being completely unknown to landing a main role in a new series. The TV show, The Wilds, was recently released on Amazon Prime and is already gaining traction. although Mia is a newcomer to the acting world, viewers would never be able to guess. Her natural ability to steal the camera have made it clear that she has the potential to truly become a star. But while she may seem like an overnight success, the truth is that she's put lots of time and effort into perfecting her craft. Although only time will tell what the future holds for Mia, things are really lookin good. Keep reading for 10 things you didn't know about Mia Healey.
1. She Is Australian
Mia was born in Sydney and lived there until she reached her teenage years when she moved to a more rural area. She still lives in Australia but she does have plans to relocate to Los Angeles. Unfortunately, the pandemic caused her to temporarily put her move on hold.
2. She Is Always Wanted To Act
Some people were simply born to do what they do, and Mia is one of those people. She told Husskie, "I always knew I wanted to be an actor. My mum had been enrolling me in classes since I was 4 and I was constantly performing at school and any chance I got, really."
3. She Is A Formally Trained Actress
Mia's passion for acting eventually spawned into a desire to be the best possible actor she could be. She attended the National Institute of Dramatic Art in Australia which was always her first choice for acting school. NIDA boasts a long list of notable alumni including Cate Blanchett, Sarah Snook, and Mel Gibson.
4. She Already Has A Big Social Media Following
Building a large following on social media isn't something that happens overnight. In fact, it can often take people years to start seeing substantial numbers. That hasn't been the reality for Mia, though. Although she's still very early in her career, she already has more than 70,000 followers on Instagram.
5. The Wilds Is Her On Screen Debut
If Mia doesn't look familiar to you, that's because you've never seen her before. The Wilds is her very first professional acting job. Being able to get a major acting opportunity right out of school is something that lots of actors can only dream of. She doesn't have any other projects in the works at the moment, but I have a feeling she won't have any shortage of opportunities as the show's popularity continues to grow.
6. She Likes To Spend Time In The Countryside
Many people may look at Mia and assume that she doesn't like to like to be outdoors, but that isn't true at all. She loves nature and spends as much time outside as she can. During her interview with Husskie she said, " I love visiting the country and hanging out with animals – that's where I feel most relaxed."
7. She Is Good Friends With Her Cast Mates From The Wilds
Any time you can form a good relationship with the people you work with, the task at hand automatically becomes easier. Mia was fortunate to have an instant connection with the rest of the cast from The Wilds. Even when they weren't filming, they often spent time together. The chemistry they've developed between each other is something that comes through clearly on the screen.
8. She Is Not Afraid To Take Risks
Mia is an adventurous person and she never backs down from the chance to have a good adrenaline rush. She loves trying new things and in February 2002 she took a literal leap of faith by going bungee jumping. Her willingness to take risks will certainly come in handy throughout her career.
9. She Likes The Simple Things
Her star may be on the rise, but that doesn't mean that Mia has plans to start 'acting Hollywood'. Mia genuinely enjoys the simple things that life has to offer and she doesn't plan on changing that. When she isn't busy with work, she likes to spend her time relaxing with her loved ones.
10. She Loves To Travel
If there's one person who's usually ready for a good adventure, it's Mia. She likes to travel and loves the feeling of getting to learn about different places and cultures. Mia has gotten to visit several countries including Indonesia, the United States, New Zealand, and Samoa.