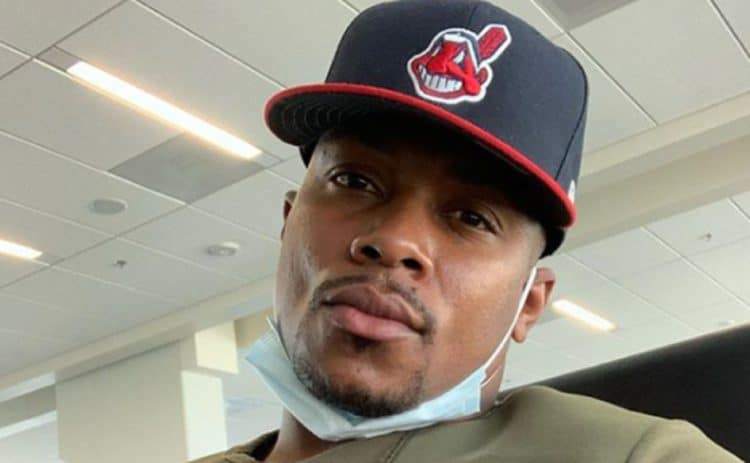 Rumors and gossip have always existed, but thanks to the internet this type of information can spread quicker than ever before. Michael Bolwaire AKA B.O.L.O recently found out just how quickly that is. Best-known for his career as an adult entertainer, Michael has gained a large following on social media. He recently found himself the topic of conversation all across the internet when news began to circulate alleging that he was involved in a threesome at Cynthia Bailey's bachelorette party. Michael has denied the accusations, but of course that hasn't stopped people from talking. Now people are curious to know more about him.  Keep reading for 10 things you didn't know about Michael Bolwaire AKA B.O.L.O.
1. He Has Some Acting Experience
Michael Bolwaire isn't just an adult entertainer, he's an all around entertainer. Over the years he's also gotten some acting experience. According to IMDB, he has three acting credits to his name with a fourth on the way. Most notably, he was in the 2018 series, Unsolved: The Murders of Tupac and the Notorious B.I.G. He also appeared as a performer on an episode of The Steve Harvey Show which also featured Vivica A. Fox
2. He Is On OnlyFans
2020 has been a massive year for the premium content platform OnlyFans and it's only continuing to grow. Through OnlyFans, people can sell monthly subscriptions to exclusive content. People can subscribe to Michael's OnlyFans for $34.94 per month and gain access to some spicy content.
3. He Has Performed For Several Celebrities
Cynthia Bailey isn't the only well-known person Michael has performed for. He's actually built up a nice celebrity clientele over the years and has performed at events for popular figures like Vivica A. Fox. He's also worked with Real Housewives of Atlanta Star, Kandi Burruss.
4. He Likes To Get Creative With His Workouts
Due to his line of work, staying in great shape is a top priority for Michael. Needless to say, he spends a lot of time working out, however, all of his workouts don't take place in the gym. He likes to get creative and try new things to test his limits. Michael often incorporates outdoor weight training as well as hiking.
5. He's A Dog Lover
Knowing whether or not someone is a cat or dog person is an important piece of information. With that being said, all the dog people out there will be pleased to know that Michael is a proud dog lover. He has two beautiful pitbulls that he loves spending time with.
6. He Has A YouTube Channel
Many of Michael's fans are well aware that he has an Instagram account, but what they may not know is that he also has a YouTube channel that he started in 2012. He hasn't uploaded any new content in a while, but his channel has nearly 460,000 total views.
7. He's A Private Person
Some people may have a hard time believing that Michael is a private person given what he does for work, but the reality is that he does seem to prefer keeping information about his personal life out of the spotlight. His public persona is based almost entirely on his career and that appears to be very intentional. Given the way people like to invade public figures' privacy, it's easy to see why he would want to stay low key.
8. He's A Father
If there's one thing we do know about Michael's personal life, it's that he is a very proud and dedicated father. He has a young son who has made several appearances on Michael's Instagram over the last two years. Michael has been tight lipped about the identity of his son's mother and he does appear to be single at the moment.
9. He's Originally From Ohio
Michael is mostly associated with the city of Atlanta which is the place he's called home for several years, however, he is originally from Cleveland, Ohio. He didn't have an easy childhood and he ran away from home when he was 14-years-old and entered the foster system. Since there isn't much information on the internet about his personal life, it's unclear exactly when he relocated to Atlanta.
10. He Likes To Keep A Positive Mindset
Despite all of the things that he's been through in his life, Michael has always been determined to keep moving forward. Even though it's not easy, he works hard to keep a positive mindset and make the most out of each opportunity he's given. While his path may not be the most conventional, he has worked extremely hard to get where he is and he doesn't plan on stopping any time soon.