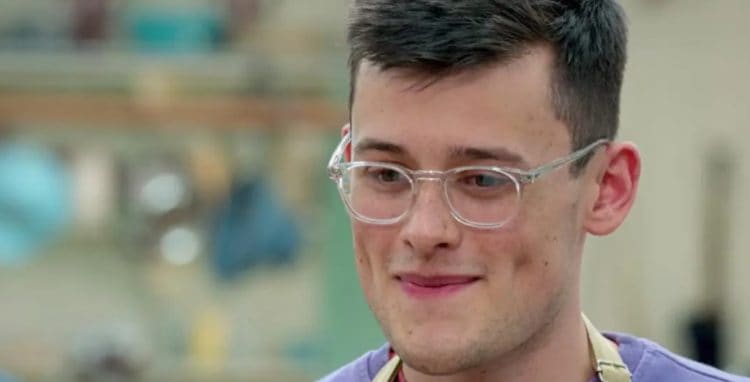 If you love baking and are in tune with the latest news in that field, then you are likely aware of Michael Chakraverty. He is the latest sensation to hit the airwaves, this time on the Great British Bakeoff. The show is now in its 10th season and Michael Chakraverty is one of the 13 lucky bakers that were picked to compete. He is turning more than a few heads with the sheer variety of the sweets that he can whip up, and how it can make all look so effortless. That is why it is so interesting to learn a bit more about there. Here are 10 things that you likely did not know about Michael Chakraverty.
1. He is from a small town in Scotland
With all of the talent that he posses, you might think that he is from a big city. That would not be the case. Michael Chakraverty is actually from a small town in Scotland called Scone. Never heard of it? Well, you would not be alone. It is this small town upbringing, however, that he credits with giving him the time to perfect his baking skills. While he now lives in Stratfod-upon-Avon, he still stays close to his small town roots. It leaves one to wonder how many people from this hometown will be following him as he competes on the Great British Bakeoff.
2. He is a theater manager
You would probably think that Michael Chakraverty has a day job. You would be correct. You might then assume that it has something to do with the restaurant business. That would, after all, make so much sense since he seems to find his way around the kitchen with ease. Well, that would be wrong. This is actually a theater manger. He loves that job but obviously sees baking as his passion.
3. He is also a fitness instructor
You take one look at Michael Chakraverty and you know that he does not spend all of his time sampling his own goods. He looks quite fit. That would stand to reason since he is also a fitness instructor. He loves to get out of the kitchen and exercise. Perhaps this is why he is able to sample more than his fair share of goodies. Who knows. Maybe he will let all of the rest of us in on his secret one of these days.
4. He started baking with his mother at an early age
This is not a new passion. Michael Chakraverty actually began baking when he was very young. His mother encouraged him and would always be there in the kitchen watching over him. Over time, she shared many of the family recipes with him and he began practicing with them. As he grew older, he started to create his on recipes as well, and now here he is.
5. Michael has a mixture of both Scottish and Indian heritage in him
As we mentioned, Michael Chakraverty is from Scotland. That is a good thing since he is Scottish. At the same time, he is also Indian. He loves that side of his heritage as well. In fact, he uses both of those backgrounds in his baking, and it shows. This is one of the areas that he is excelling at on the show.
6. He only applied to the show because he was bored one evening
Michael Chakraverty did not really set out to be a contestant on the Great British Bakeoff. Nobody even approached him about it. He says that he was bored one evening and came across a promotional item that encouraged people to apply. Since he had nothing better to do at the time, he went ahead and applied. The rest, as they say, is history.
7. He was shocked to be picked as a contestant
Michael Chakraverty would send of his application to the show, but never really gave it another thought. That is why he says he was quite shocked when the Great British Bake Off contacted him to say he has been selected for an audition. Once that happened, it was only natural that we would end up being selected as one of the 13 contestants on this 10th anniversary season.
8. His grandmother will be the most shocked to see him on television
Now that the show is about to air on television, he says that it will be his grandmother you will be most shocked to see him there. She is still rather active and will just be taken a bit back that her grandson is staring at her through the television screen.
9. He regularly visits India and inspired by the sweets there
As mentioned, Michael Chakraverty has some Indian heritage in him. In fact, he regularly visits the country. He loves the different types of teas and pastries that they serve on the train. They are unique and they have inspired him to create some items of his own that heavily inspired by Indian delights.
10. He has his own Instagram page
Now that he is really starting to become popular, Michael Chakraverty has developed his own Instagram page. It is there that you can find many of the items he is making, has made, and is considering baking. It is quite the treasure trove of items that aspiring bakers will love to take at with regularity.
So, there are 10 things that you probably did not know about Michael Chakraverty before now. He is quickly moving from just being a chef from a little town in Scotland to one of the hottest sensations to hit Netflix in recent years. It is amazing to see what concoctions he can whip up week after week. If recent shows are any indication, he will likely go very far on the Great British Bakeoff and in life as well.