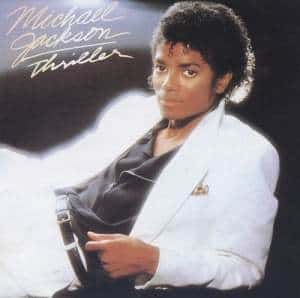 Many years ago, when I was back in high school, I remember finding my father's old LP album of Michael Jackson's 'Thriller'. I recall putting it on his old record player one Friday night when I was home alone and dancing up a storm in the living room. I don't think I'll ever forget that moment.
The media, and the general public, have been very harsh to Michael Jackson over the course of his life. There has been talk of questionable behavior and weird habits. The fact of the matter is, I don't really know much about the man and, therefore, I will not judge him. But I do know that the man created some amazing music. Michael Jackson's contribution to the music industry should be whispered about in the same breath as those of Elvis Presley and The Beatles. His music was legendary and iconic. His dancing was superb. And his antics….well, the world seems to have forgotten about the scandals and the whispers as they mourn an artist who helped revolutionize pop culture. This is as it should be.
Michael began his singing career at the age of 11 as part of his family's band, known as the Jackson 5. He launched a parallel solo career at the age of 12. He has records that are enviable: 13 Grammy Awards, 13 number one singles and the highest selling album of all-time (Thriller, which has sold over 50 million copies worldwide). He created the 'moonwalk'dance and scandalized audiences with his crotch-grabbing on-stage moves.
The fact that he was scheduled to headline fifty sold-out appearances in London beginning in July of this year is testament to his enduring fame.
Michael Jackson was 50 years old when he died on June 25, 2009. There are a great many people who contribute much to our world and many of them often get overlooked when they die. But I think we can all agree that Michael was a legend who inspired and uplifted all of us with his captivating music. Since music is one thing that transcends language and borders, it isn't surprising to hear sadness pouring in from many countries around the globe. It is a shame that he died before we learned what other creative things he could have contributed to the world. He is survived by his parents, his siblings and three children. My condolences go out to his family.
Tonight, I'm going to visit my parents' house. I'm going to try and track down that old LP of Thriller and give it another spin on the record player. It's worth it, I think, to forget the accusations and the tabloid headlines of the last 15 years and just dance along to Billie Jean.