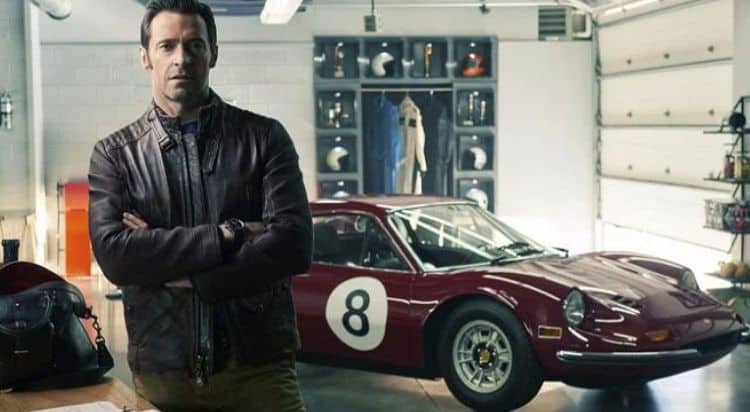 Anytime anyone says the word 'Ferrari' there are plenty of people that might raise their eyebrows or become at least a little bit interested, and it's because when it comes to cars, the name Ferrari is still one to be respected and impressed by. Now that Michael Mann is coming out with a biopic about Enzo Ferrari starring Hugh Jackman people are likely to get even more excited since the idea of seeing even a slice of the man's life is something that many people are likely interested in and will want to see in the theater. The upside is that the movie won't start filming until 2021, so there's a chance that by the time it's released the coronavirus might have passed, or at the very least theaters will have reopened and learned the necessary safety protocols that will be required to keep people safe. In any case, a movie detailing one of the most famous race cars in the world and the man that helped this legacy to be born in the first place should be something that a lot of people will be willing to go see in order to understand a little more about his story and the events of the summer of 1957 that helped to further push his name and his popularity forward. The movie will reportedly be taking on the period in which Ferrari and his wife had to watch the race car company they'd built nearly go under, while at the same time having to deal with the death of their son earlier on. There's bound to be a good deal of emotion packed into this movie as the action will focus on the Mille Miglia, a grueling race across Italy that would eventually decide their fates and whether they would move forward or not.
It's not too surprising to see Mann and Jackman taking to a story such as this considering that both men have been staying fairly busy before the pandemic and are likely to going back to being just as busy once they're able. Mann was actually a producer on Ford vs. Ferrari with Matt Damon and Christian Bale, which is interesting now that he's going to be working on this movie. Perhaps he enjoyed the experience so much that he wanted to take thing a bit deeper and do his own project. Jackman on the other hand has been a busy man, not only closing out the character of Logan, which was a sad day for many Marvel fans since the Wolverine character had been his calling card for so long, but also taking on other movies such as The Greatest Showman and a few others. He's definitely proven that he's more than a one-trick pony throughout the length of his career and has had a few less than stellar movies that he's starred in but has been involved in a number of different movies that have made good use of his dramatic talents. To be fair he's grown quite a bit throughout the years and has come along way since his role in X-Men, which started him off with the iconic character that would eventually become the one character that many people knew him by. It's fairly accurate to say that he enjoyed playing Wolverine for a while, but that he was also thinking that it was time to end the character after a bit since otherwise the story might keep going on and on without any reasonable end in sight.
Leaning into the more dramatic movies as he did was a good decision since it allowed his acting talent to really blossom and has thus far made it clear that he has far more to his person than a customary growl and a tendency to sprout claws from his knuckles. In finally letting go of Logan he's really embraced the kind of talent that he's had from the start, but has allowed to flourish now that he's not going back to one role all the time. I'm with many other individuals, Logan could have gone another movie or two before he had to kick the bucket, but at the same time there's a good chance that he would have been a little worn out as a character before that chance came along, so watching Jackman actually take on other roles and find his success in other movies has been kind of interesting, not to mention impressive. What he's going to do with this movie might be just as intriguing since the legacy of Ferrari is one that a lot of people likely don't know about since the whole idea of a Ferrari has been to impress people with the name and the look of the cars throughout the years. A movie such as this could really blow the whole story wide open and get people talking.