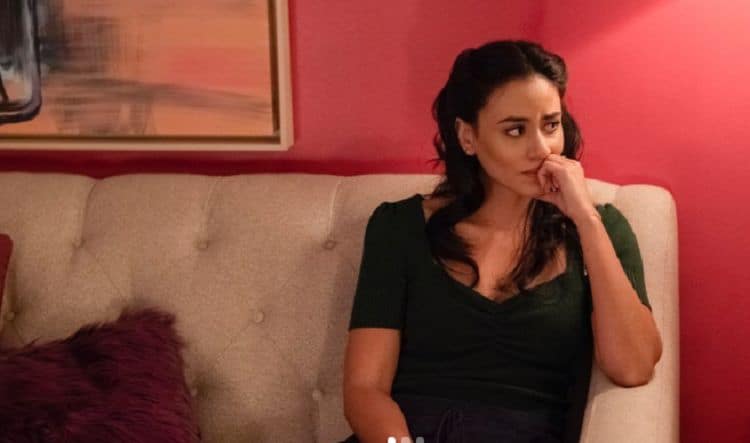 Michelle Veintimilla is an actress with a lot of work in her life right now. Not only did she star in "Big Sky," alongside a stellar cast, she's also starring in "The Baker and the Beauty," and it seems to her fans that her star is rising quickly. The young actress seemingly came out of nowhere and reached a substantial level of fame almost overnight, but she can assure all her fans that she put in her time working hard, hoping to land a great role, and working to ensure she could reach this level of success. Here is everything you need to know about her.
1. She is Young
She was born on November 7, 1992. We don't know where she was born or raised, but we do know she is Ecuadoriaan American. This allows us to assume she might be from Ecuador or that her family came to the states from the south American country at some point when she was little or before she was born.
2. She Went to College
Veintimilla attended university at Carnegie Mellon. She was in the middle of her senior year in college when she was offered a role in a musical. The year was 2014, and it was a life-changing moment for her. She did continue her education, and she earned her BFA while she was in college.
3. She Did Daytime Television
She once had a small role on ABC's "One Life to Live," which also happens to be the same soap opera that launched stars like Kelly Ripa and Mark Conseulos into fame. She was a principal dancer on the show back in 2007 when she was only a teenager. It was a cool role.
4. She is in A Relationship
Michelle Veintimilla is in a relationship. While she doesn't discuss her private life often, she does sometimes post photos of herself with the man she is with on her Instagram account. His name is Eddy Lee, and he is also an actor.
5. She's All About Me Time
Some mock the concept of taking "Me Time," each day to focus and realign their lives, but it's so important. Veintimilla is one of the many who does recognize the importance of spending some quality time with herself each day. She knows it is important to sit down, to focus on her own life, to see herself from the inside out, and to center herself when she has the time. She also recognizes that moving her body is a tremendous way to feel much better.
6. She is Very Private
One thing we don't see from Veintimilla is every detail of her personal life. She keeps that under wraps very well. She maintains a sense of privacy in her own life that allows her to live peacefully in her own home and area without fear that the press are watching her every move. It's a line that must be drawn when one is a celebrity, and she's done a lovely job of it.
7. She is Close to Her Mother
Her mother is Maria. Maria is Veintimilla's biggest role model. She calls her mother her Ecuadorian queen, and she also calls her brilliant. She says her mother is 'unapologetically' herself at all times, and she is just a wonderful example of hard work and faith. She sounds like a great mom to us.
8. She Looks Up to Jennifer Lopez
While her mother, Maria, is her biggest role model in life, J.Lo is the biggest role model in her professional life. She looks up to the singer/actress in a way that she does not look up to anyone else in the business. She loves that Lopez has done it all and that she has taken her career from music to musicals to acting, and she's done it all with such grace.
9. She Quarantined with Her Parents
When the pandemic hit New York hard, she and her boyfriend left their small apartment in New York City and headed to Long Island to stay with her parents. They have more space, and they got to be together. She spent the entire quarantine living with her boyfriend and her family, and she considers that a blessing.
10. She Spent Time with Her Boyfriend's Mom, Too
When they were not quarantining at home with her own family, they left New York to spent time with his family. They took a road trip to Michigan to spend time with her boyfriend's mother for a few months, and they had a great time at both homes.