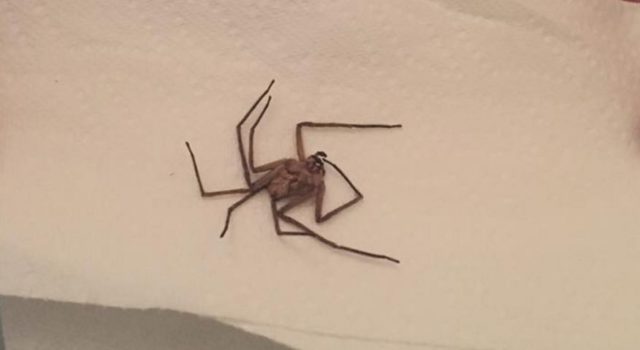 I said a while back that I would try to post more animal stuff.  Well, here's an animal post that makes the hairs on the back of my neck stand up.  It would be one thing if this took place in Africa or the Congo, or one of those places, but no, these spiders actually exist in our backyards.   I can't wait for my wife to read this by the way.  A mom in Michigan got the scare of her life when she spotted one of the largest spiders in the world crawling in her son's bedroom — an arachnid so big, it needed a "leash," she said. According to the NY Post
Jillian Duke, of Shelby Township, noticed something unusual in her 21-month-old son's bedroom early Wednesday.
"I looked over thinking it was a big ball of string, and it turned out it had eyes and it was a big spider," Duke told WXYZ of the behemoth Huntsman spider, which can boast a leg span of up to 12 inches. "I went to go reach for it and I kind of backed, and I said, 'That's just too much string.'"
Duke said she panicked at the sight of the spider, dropping heavy books on the nonvenomous creature before calling her husband and parents for reinforcement. But her father's reaction to the spider frightened her even more. "He's 73, he's pipelined across the country," Duke said. "He couldn't believe the size of the spider, and he's never seen anything like that."
I have no words for this.  Seriously, I don't.  It's just therapeutic for me to post this stuff.   Check out another photo below to give you a sense of scale.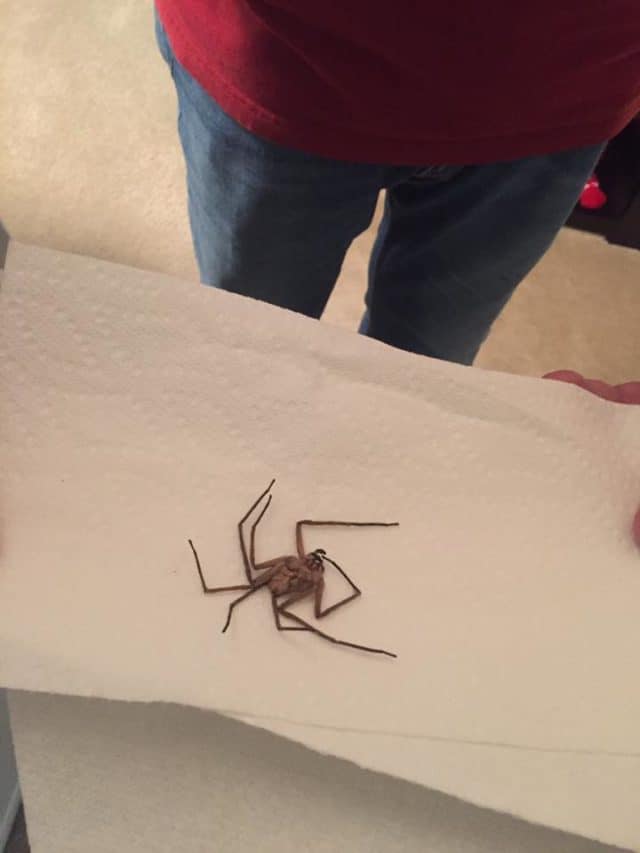 Here's what the FB post said
Found this MONSTER furry spider in my sons room this morning
😲
😳
😭 Thank God my daddy came over to get it out. Mind you, he's almost 73 and has lived, travelled and worked all over the world and has never seen a spider like this. I'm so concerned because it could have hurt or done worse to my child. My dad thinks its poisonous for sure. (He practically ripped his room apart to make sure there weren't any more) but anyone have a clue to what this is? Thinking of taking it to a vet or animal clinic to find out what kind this is.