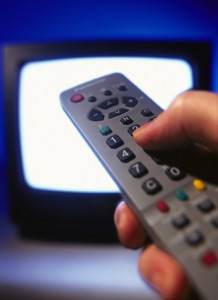 Midseason may not be as exciting as Fall, with all of the new pilots premiering and the return of some of our favorite shows after a dreary summer of little original programming (save some surprises from last summer, such as the enjoyable Warehouse 13), but there's still fun to be had.
Most of the major networks will be premiering new shows in January and February, including shows like Caprica on Syfy or The Deep End on ABC. Several other shows are returning with season premieres, such as The Tudors or Big Love.
Whether you're eagerly awaiting the return of 24 or LOST, or looking forward to the CW's newest family drama, Life Unexpected, we're going to break down the new and returning shows for 2010, share promos and photos and, in some cases, let you know whether the show is worth your time. All you reality TV lovers, don't worry. We also preview a few of the returning reality series.
Click NEXT below to start.