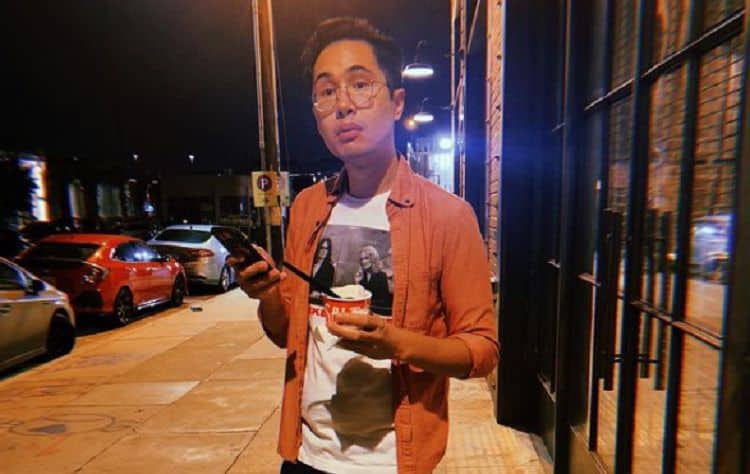 Getting into acting is never easy, but the last few years of Mike Cabellon's career have been the perfect storm. After making his first on screen appearance in 2016, he quickly began landing more and more opportunities. His background in comedy proved to be a tremendous asset to his on screen work and he knows exactly how to command attention. In 2021, he got a life changing opportunity when he was cast as Tommy Tomás in the new sitcom Mr. Mayor which stars Ted Danson. So far, people are loving Mike in the role and it's very clear that he has a very bright future ahead of him in the industry Continue reading to learn 10 things you didn't know about Mike Cabellon.
1. He Trained At Upright Citizens Brigade
Since Mike is a comedian, most people probably assume that acting isn't something he's put a lot of serious time and effort into, but that isn't the case at all. He studied at Upright Citizens Brigade (UCB) in New York City. The program has produced several notable alumni including Aubrey Plaza and Ellie Kemper.
2. He Was In Orange Is The New Black 
Mike has been a part of quite a few popular TV shows over the last few years. One of his most noteworthy roles prior to being cast in Mr. Mayor was a three episode run in the Netflix series Orange is The New Black. In the series Mike played a character named Elmer Fantauzzo who helped the inmates prepare for their GED exam.
3. He Is A Writer And Director
There are lots of people in the entertainment industry who wear many hats, and Mike Cabellon is one of them. While most of his career so far has been dedicated to acting, he has also done some writing and directing. Most notably, he wrote five episodes of Night Crew in 2017. There's a good chance we'll see some more behind the scenes work from Mike throughout his career.
4. He Has Filipino Roots
There isn't much personal information about Mike out there on the internet. One thing that we do know though,  is that Mike was born and raised in Nevada but his family comes from the Philippines. He proudly displays the Filipino flag in his social media bios.
5. He Isn't Afraid To Get A Little Serious
People often assume that comedians don't know how to take anything seriously, but that definitely isn't the case. While Mike loves a good laugh, he also knows how to get serious and he isn't afraid to bring up the tough subjects on social media. Mike has often tweeted about politics and social justice.
6. He Enjoys Spending Time Outside
These days, Mike is living in the Los Angeles area which is known for its beautiful scenery and warm weather. When Mike gets free time, he likes to spend it outdoors enjoying the beauty of nature and exploring his surroundings. Surprisingly, there are no photos on his Instagram of him hanging out at the beach.
7. He's A Loyola Alum
UCB isn't the only place where Mike has furthered his education. After graduating from high school in Nevada, Mike went on to study at Loyola University in Chicago. After graduating, he decided to move to New York City. Although he moved with no plan, things ultimately ended up working out for him.
8. He Has Theater Experience
Like many other people who have seriously studied acting, Mike has also gotten some theater experience under his belt over the years. According to his resume, he's appeared in several plays including a musical called Meet The CEOs which he starred in and wrote.
9. He Worked In Advertising
Mike has always envisioned himself working in the creative world, but it wasn't always entertainment that he had his sights set on. After earning his bachelor's degree in advertising and moving to New York, he spent some time working in advertising. He was fortunate to land a paid internship at an advertising company, but eventually he decided to shift his focus to entertainment. While the decision may have seemed risky at the time, taking the chance has certainly paid off.
10. Family Is Important To Him
Mike certainly isn't the kind of person who has forgotten about the people closest to him now that his career has taken off. He is a family oriented person and he loves spending time with his loved ones whenever he can. He appears to have especially close relationships with his sister and his parents. It doesn't appear that he's started a family of his own yet, and there's no word on if he has any plans to.