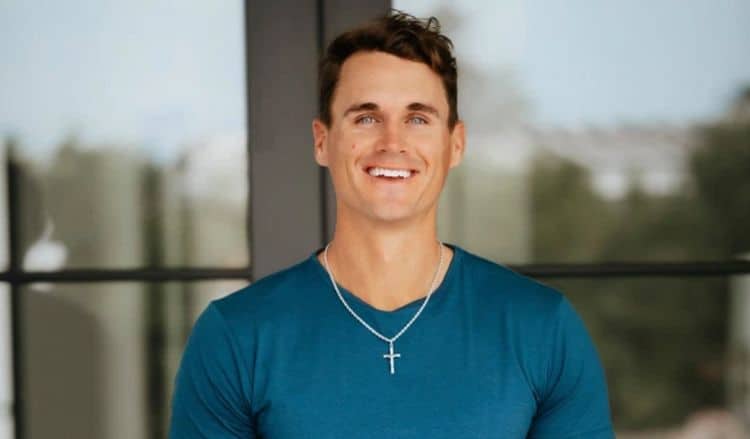 Mike Planeta has reached a point in his life where he's ready to settle down, but unfortunately, finding someone to spend your life with can be challenging. He has officially decided to set outside of the box with his approach, and he will be appearing as a contestant on season 17 of The Bachelor. Sure, looking for love on a TV show may seem like a bad idea to a lot of people, but is looking forward to a shot at finding real love. He, along with more than two dozen other men, will be competing for Katie Thurston's heart and he's pretty confident that he has what it takes to be the man of her dreams. Continue reading for 10 things you didn't know about Mike Planeta.
1. He's From Arizona
Mike is originally from the Phoenix, Arizona area, but these days he is calling California home. Like most people who live in San Diego, he loves to take advantage of the beautiful weather and fun activities that the area has to offer. On most days, you can catch him hanging out at the beach.
2. He Loves To Travel
Mike is definitely an adventurous person and he's all about creating memorable moments. What better way to do that than by traveling? He has already gotten the opportunity to visit lots of amazing places including Israel, Australia, and Brazil. He plans on adding even more stamps to his passport in the years to come.
3. He's A Religious Person
Mike's religious beliefs are very important to him. He has an entire highlight section on Instagram dedicated to religious-based content. This could end up being a point of contention between him and Katie because she does not appear to be very religious and they may have some opposing viewpoints.
4. He Was A Professional Baseball Player
Sports have always played a major role in Mike's life, and he is a very talented baseball player. After playing at the University of Arizona for a year, he entered the draft and was chosen by the Baltimore Orioles in the 27th round. He played in the major league for a little over four years before retiring in 2013.
5. He Loves Dogs
All of the dog lovers out there will be happy to know that Mike is a very proud dog person. This might also be something that scores him some points with Katie. While it's a little unclear if he has a dog of his own, he has posted quite a few adorable dog photos on his Instagram profile.
6. He's Not A Fan Of Dessert
To many people, dessert after a good meal is one of the best things to look forward to. Mike, however, would beg to differ. According to his bio, Mike "does not like dessert". Unfortunately, there's no further explanation on where his dislike for dessert stems from, but he's definitely missing out on some good food.
7. He's Very Family Oriented
Mike comes from a very close knit family and this is something he hopes to replicate when he starts a family of his own. In addition to having great relationships with his parents, he's also very close to his three sisters. Mike does not have any brothers which is something he often jokes about on social media.
8. He Has A Master's Degree
Mike left college after one year to pursue professional baseball, so when his career ended he decided to go back to school. Mike attended Point Loma Nazarene University in San Diego where he earned a bachelor's degree in kinesiology and exercise science and a master's degree in sports and fitness management/administration. While there he was also a member of the basketball team.
9. He's 31
At 31-years-old, Mike is one of the older contestants on this season of The Bachelorette, but this could end up working in his favor seeing as how Katie is just a year younger. His age could signify that he's much more ready to seriously settle down than some of the younger guys on the show.
10. Some Fans Are Happy That He Was Cast
News of Mike's casting hit the internet in March of 2021, and the reception wasn't all claps and cheers. In response to a tweet annoucing that he would be on the show, a Twitter user named tinderdistrict said, "how could they cast someone this outwardly republican for katie…..". Another user, tamslee, added, "Why are they still casting guys like this? They need new casting directors/producers. Others, however, came to Mike's defense and stated that he is a very nice person. However, if he and Katie do have vastly different views, that could end up being a deal-breaker for both of them.