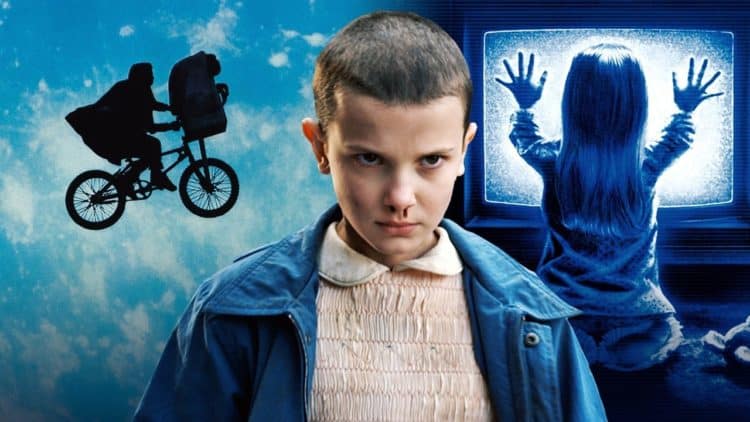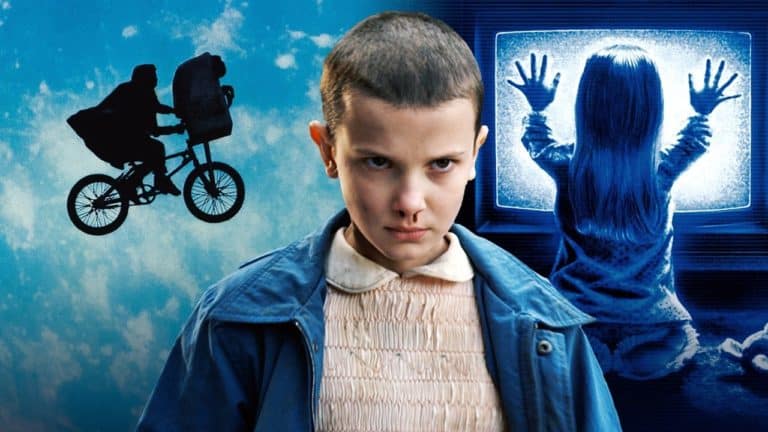 As of right now Millie Bobby Brown's involvement in the MCU seems like more of a rumor than anything but given that Marvel has been one of the best in the business at keeping secrets as Kevin Burwick from MovieWeb states it could be that we'll be seeing her in the upcoming movie The Eternals. Which character she would play is obviously not known at this time since the actress doesn't even seem to know what the movie or the story is all about and has denied having any involvement. In truth it almost seems as though she might be the last to know this bit or is just that good at keeping a straight face. At the moment however it doesn't seem that she's too focused on anything other than promoting Stranger Things season 3 since the show just came back to Netflix with new episodes recently and, as you might have guessed, it's easy to assume that a lot of fans are finished with every episode and are even now trying to sort out just what happened, what's going to happen, and where the next season will possibly take us when it finally comes around.
Millie's career seems pretty bound up in Stranger Things at the moment, but it hasn't been her only project obviously since Godzilla: King of the Monsters was one of her more notable roles and it would seem that she's gaining more and more attention as time goes on. Chris Smith from BGR is already starting to get people pumped for the fact that phase 4 of the MCU is going to be something beyond what we've already seen, but what the might be isn't too certain yet since the idea of what come after Endgame is still up in the air, as are the roles of many individuals that are already supposedly being tapped for the movies yet to come. What we do know is that plans for the MCU have already stretched out to 2022 in terms of movies and it's not too hard to believe that at some point more and more talent is going to be tapped for the upcoming movies since new villains will arise, and so will new heroes. It'll be interesting to see who Brown is going to play since by now a lot of people are likely hoping that she'll end up being cast as a character that has a good deal of power to wield and a manner that's perhaps more like Eleven than anyone else.
That might not be how it works in this case though since already we've seen that Millie is changing a bit as she grows up and her roles are going to demand a bit more than the confusion and angry outbursts of a child that was raised to be a guinea pig and has very little experience living as a part of society. It's true that her character on Stranger Things has undergone a few changes, but given that she was still living under such a strict set of rules thanks to Hopper it goes without saying that Eleven still had and still does have a lot of growing up to do since she didn't have the most well-adjusted childhood. But in person Millie is starting to change as she grows and is starting to take on a very serious manner in her acting that is uplifting in a way but also makes a person wonder just what direction she's going to go. If you can recall how other child actors started out you might realize that not all of them stayed exactly the same as they grew older and started diversifying in their roles.
The Eternals won't be coming out for a while so it's fair to say that Millie will hopefully be able to give us more about her role as time goes on, if in fact she is going to confirm at one point that she's going to be in the movie. Hollywood's tricks at this time seem to include telling people just as little as possible and outright stretching the truth if not lying at others in order to keep their secrets from leaking to the public, but in truth it seems to be about the only way to really keep people from guessing and somehow extrapolating the entirety of a movie before it's ever released. Millie may or may not know about the Eternals by now but it's likely that she's already been approached at this point or will be approached eventually for the chance, and it's a hope that she'll take it so that there will be on more recognizable face in the movie, as Angelina Jolie and Kumail Nanjiani are already on board. Hopefully we'll hear from her soon enough, but until then it might be wiser to simply assume that while it's a nice thought it's not exactly written in stone yet.