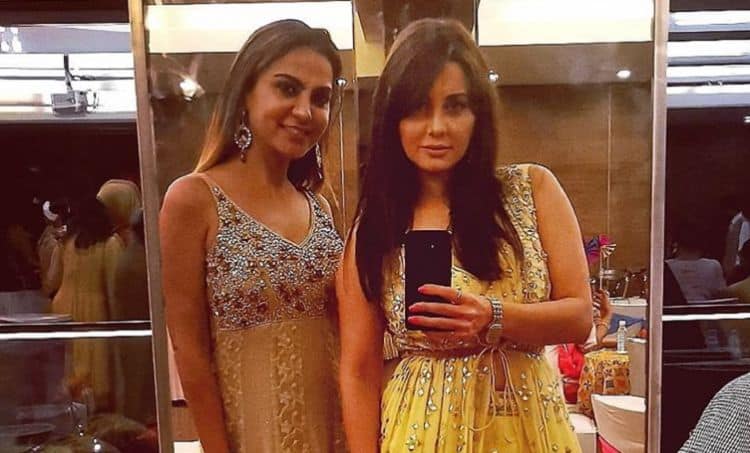 When you're an Indian actress who makes it a habit to top the charts with your work, you have to live in the public eye. It's not easy to keep your private life to yourself, and it's not easy to live your life without people wanting more, demanding to know how you're doing, and being in every little moment of your life private or not. That's what actress Minissha Lamba is dealing with right now as news of her divorce hit the press in 2020. She's been living her life her own way for many years, albeit in the public eye, and she's not ready to give up what she's been doing all these years just because she's had some bad press. We want to get to know her a bit more.
1. She's an 80s Baby
Every single time we write about an actress from India, we are amazed when we find out their ages. They seem to age so well, so gracefully, and so effortlessly, and we want to know what they are eating, how they are working out, and what they are using on their skin that women everywhere are missing out on. Minissha Lamba was born on January 18, 1985, and she's gorgeous.
2. She's From new Delhi
She was born and raised in New Dehli. Her parents are Kawel and Manju, and she also has a brother who goes by the name Karanbir. We believe there is a chance one or both of her parents were in the military given the fact that she went to the Army Public School for some time when she was a child.
3. She's A Graduate
When she was done with her public school education, she knew college was the logical next step. She attended the University of Dehli. She majored in English, and she was an honors student. We aren't surprised given how eloquent and intelligent she is in her interviews and her public appearances.
4. She Got Her Start as a Model
While in college, she began working as a model. We aren't sure if she thought that this would pan out as a career or simply provide her with some extra income while she was a student, but she was a hit right from the start. She was quick to land jobs with major campaigns, and that grew exponentially until she was basically a superstar in her own right.
5. She Got Married in 2015
It was 2015 when she got married to the owner of a nightclub/restaurant in Juhu. He is a cousin of Pooja Bedi, but this is not a marriage that she wanted to be part of, per se. It was an arranged marriage, though we are not sure who arranged it and why they arranged it for whatever reason. There are other reports that they dated for approximately two years prior to their marriage, so we are not entirely sure whether this was really an arranged marriage. We also wonder if by 'arranged,' it means that they were set up to meet one another in one of those, "I just arranged for you to meet this guy and you'll really like him," kind of situations.
6. She's Divorced
News broke in August 2020 that her marriage was over, and that she and her husband decided to separate. A few hours later, news outlets began reporting that the couple was more than separated. They are legally divorced. We aren't sure which one it is, but we know that it's amicable after she made a statement to that effect.
7. Their Relationship Was Not a Love at First Sight Situation
Whether it was arranged or not (as stated on Wikipedia), their relationship was not one that was love at first sight. They met, he didn't pay much attention to her, then they became friendly. Then they decided to date, and that's when they decided that they liked one another. It was not love at first sight, and it was not a romantic situation with one another.
8. She's a Pro Poker Player
She's currently working hard on making her life work out as a pro poker player. She's been in Vegas a lot handling her game and the business, and it seems to be going well for her. She placed 64th in the World Series of Poker Series in 2019.
9. She's Been Subject of Marital Rumors for Years
She was in the press back in 2018 when a friend of the couple decided to share some pretty intimate details of her life and her marriage to her husband. The rumor then was that they were in the middle of a rough patch and that things were not going well. It was never confirmed nor denied at that point, though.
10. Her Wedding Was Very Small
Most people didn't even know that the actress got married. She did it so quietly and so small that no one knew. Her husband's famous cousin is the one who made the announcement to the press, and everyone was shocked by this.