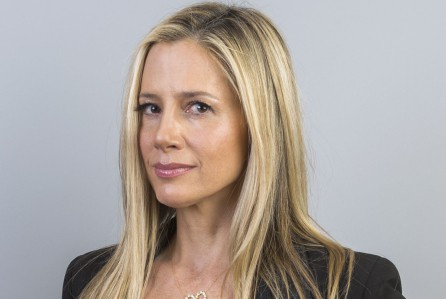 Mira Sorvino made the news in a very public scandal involving Harvey Weinstein, the once powerful film producer who had black listed her. It took courage to stand up against the mogul but Sorvino had had enough. After the story broke, there was speculation about whether the black-listed actress would be able to find work in the television or film again. We checked up on her to find out how things were going in the job hunt and this is what we found.
New offer
Sorvino was successful in scoring a new role after the so called "apology" on the television series "Modern Family." So much for Weinstein's heavy handed threats. This just goes to show you that there are times when courage is rewarded in society. It appears that the tides are turning in favor of the victims after decades of sexual blackmail and harassment. Her role is recurring and the 50 year old is elated at the new prospects that are currently coming her way.
More offers for employment
The "Modern Family" role was just the beginning for Mira. She confirmed that she's had several offers since the ordeal and that she was planning an announcement to let her fans know what she would be up to. According to Sorvino, Harvey Weinstein barred directors from working with Mira after she angered him by rejecting his unwanted sexual advances. This was corroborated by Peter Jackson and Terry Zwigoff, two prominent directors who were aware of the situation. Sorvino acknowledged their bravery and indicated that she was appreciative of them for stepping forward to tell the truth. In fact, Mira has discovered that she has gained much good will from people in the entertainment industry which is the opposite of what Weinstein had intended.
Previous wrongs acknowledged
Both Jackson and Swigoff confirmed that each time they attempted to cast Mira Sorvino for a film role, Weinstein would refuse and even hung up the phone on each of the directors. He pulled no punches in attempting to settle his vendetta for wounded pride. It may have cost Sorvino a few good roles, but she emerged with her integrity intact and is now moving forward to what appears to be a bright career.
Sorvino has a full plate of work
In this year alone, Mira has appeared in several television series and films. She appeared in "A Dog and Pony Show" as Sarah Jean, in two episodes of "Condor" as Marty Frost, she lent her voice as Ingrid Cortez in four episodes of "Spy Kids: Mission Critical" as well as the recurring role of Nicole Rosemary Page in "Modern Family." This isn't bad for a black-lister, but there's much more. Sorvino's most recent gigs include the role of Detective Erica Shotwell in "Beneath the Leaves," as Mary Thornton in "The Islands" which is in post production, as Helen in "Waterlily Jaguar," a part in "Look Away," and involvement with the upcoming "Doe," "Julia" and "Wake" which is in the pre-production stage of development. She has as much work as she can handle at this point in her career.