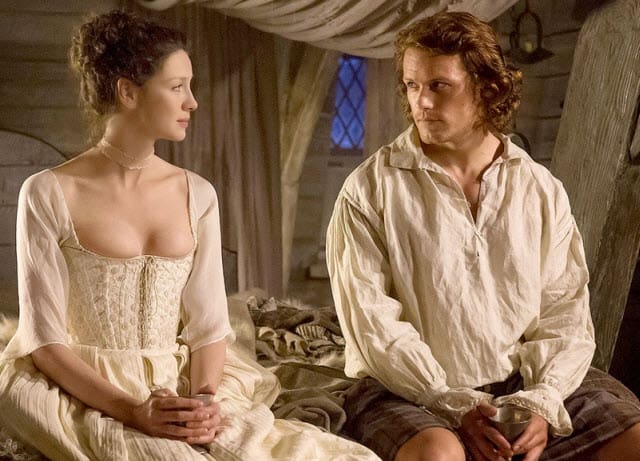 It's been just about three weeks since Starz's Outlander concluded the first half of its freshman season with a fantastic midseason finale that left its fans (including myself) begging for more. Unfortunately, we still have a long wait for new episodes of Outlander, as the time-traveling, romance series won't be back on Starz for almost another six months. With that long of a hiatus, you may find yourself needing something to fill that Outlander hole in your TV life until the series returns on April 4, which is why I have compiled a list of series that I think may help. Here are five shows to that will make the never-ending Outlander hiatus slightly more bearable for you.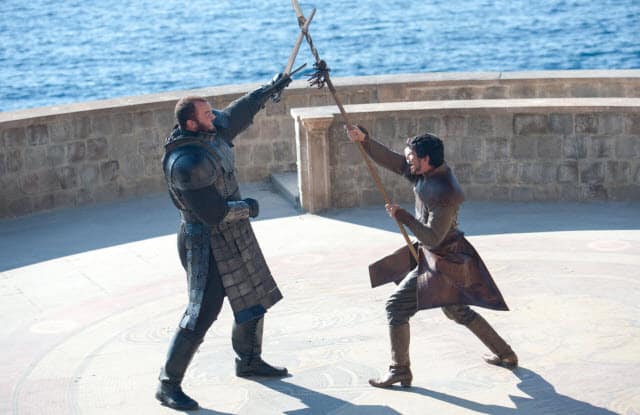 Game of Thrones
You probably heard people (like me) comparing Outlander to Game of Thrones when it premiered back in August, proclaiming that the show could be just as big for Starz as the fantasy series has been for HBO. However, their popularity isn't the only thing that Outlander and Game of Thrones have in common. While GOT doesn't feature a Jamie/Claire-esque romance, it does possess a lot of the action, adventure, and violence that Outlander has in its darkest  episodes. Plus, the music, costumes, and gorgeous scenery of Westeros will make you forget all about Scotland.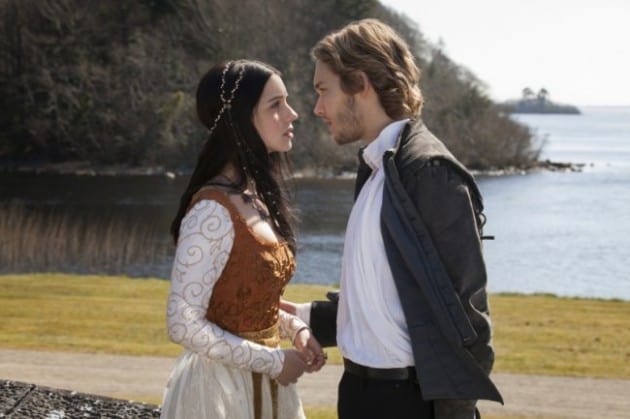 Reign
Speaking of Scotland, that's the country that Mary (Adelaide Kane) is queen of in The CW's Reign, although the series actually takes place in France. If you're expecting historical accuracy, you won't find much of it in this seductive, soapy drama (for example, everyone in France speaks with English accents), but the series is filled with a great deal of mystery and romance, which most Outlander fans would find very interesting. (I'm actually watching the first season of Reign right now, and it's doing a very good job of filling Outlander's void.)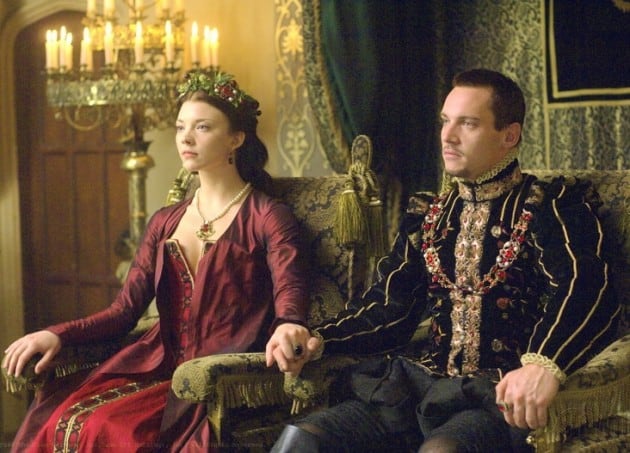 The Tudors
If you need something a littler darker and more mature than Reign, The Tudors, which focuses on the story of King Henry VII and his many wives might be a better fit for you. Every episode of this "historical drama" (it's pretty loose with its history) is filled with lust, deceit, and treachery, as those in the kingdom, both for and against the king, attempt to claim as much power as they possibly can. Plus, the cast (which includes Game of Thrones' Natalie Dormer) is fantastic.  You can watch the entire series right now via Netflix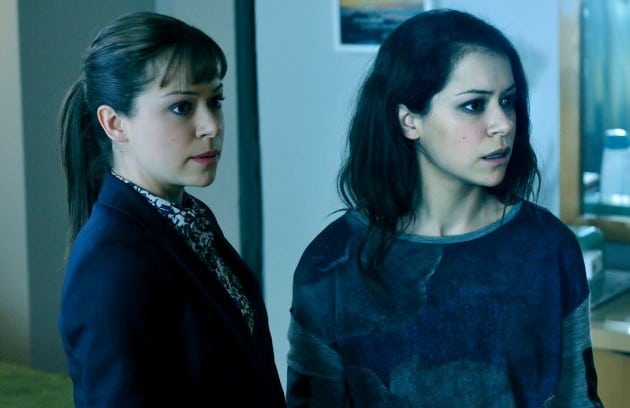 Orphan Black
One of the best things about Outlander is that, with Claire, it has a strong, driven female protagonist at its center. On Orphan Black, you don't just have one but several dynamic female characters, all portrayed by the phenomenal Tatiana Maslany. Whether your favorite of the clones on Orphan Black (it is a sci-fi series, after all) is Sarah, Alison, Cosima, Helena, or even Rachel, it won't matter.  It's the abundance of great women and their stories on this series that makes Orphan Black not only refreshing in the heavily male-populated TV world but wildly entertaining and incredibly compelling.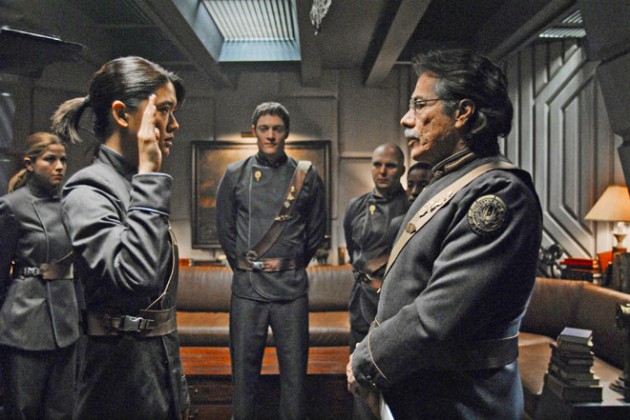 Battlestar Galactica
The epic sci-fi drama Battlestar Galactica makes it on this list not necessarily because I think people will fall for the concept or the atmosphere of the show the same way they have for Outlander. No, Battlestar Galactica isn't here because of its story but because of the way the story is told by its creator, Ronald D. Moore, AKA the showrunner of Outlander. Simply put, if you like how things have unfolded on Outlander and the way that Moore never sacrifices character for plot, then you will also probably enjoy Battlestar Galactica.
Photos via Starz, HBO, The CW, Showtime, BBC America & Syfy