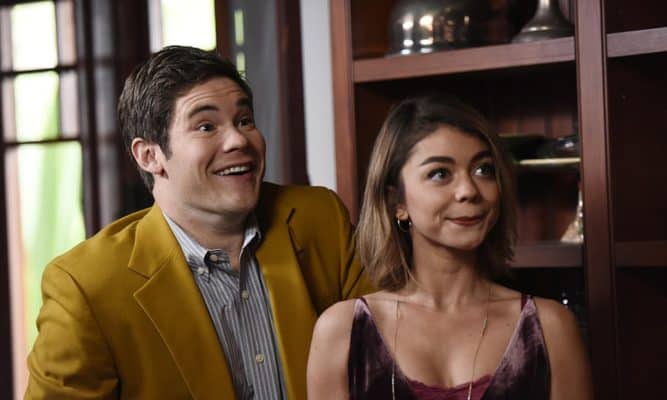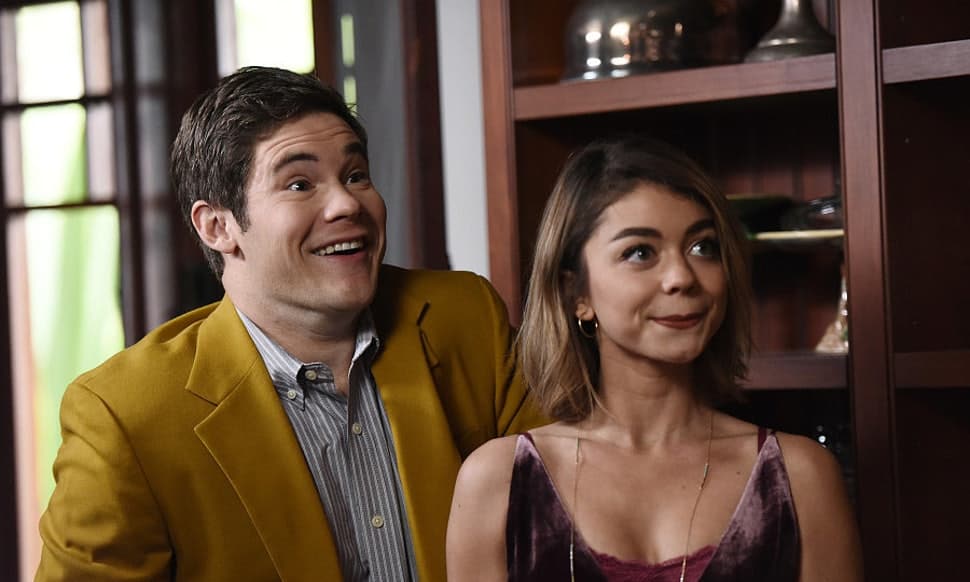 Andy Bailey became a main character in the series "Modern Family," and fans who followed his story are intrigued by the gentlemanly young man who has a remarkable affinity for sharing his comedic acting style with audiences, but as we've seen, he's also quite capable of handling more serious acting situations with class and style. Prior to the show, Andy has quite a backstory. His father died of cancer when Andy was just 14 years old and he was left to become the man of the house. He was the person who had to make the decision to pull the plug on his father. He was also involved with Beth, a U.S. Coast Guard worker, whom he dated for 10 years before dating Haley. In a tribute to this well-loved character, here are the top five Modern Family Andy scenes of all time.
Andy and Haley Leave Each Other
In this scene, we see both Andy and Haley struggling with their emotions as Andy is about to leave for Utah and Haley is going her separate way. It's obvious that Andy is deeply moved, but he tries to play it off. When Haley points out a couple sharing a kiss in the corner, he's even more uncomfortable, so she makes the first move and gives him a kiss. The scene is short, but it's a tell all moment. Andy is the first to walk away. Haley then turns to leave but before the scene ends, each of them take their turns looking back at the other, it just never happens at the same time, so neither knows that the other looked back.
Too late for Andy and Haley?
This is a poignant scene in which Phil comes to the realization that Andy and Haley love each other. As Haley is talking with Phil, he points out that her feelings are the product of love for Andy, who bursts into the room just as she admits her feelings. He tells her that he and Beth are going to go for a drive and catch the sunset. He gives Haley a hug and as he does, there is no doubt that he loves her as much as she loves him, but neither acknowledges their feelings, and they leave, with Beth waiting below. This season 6 is the cliffhanger finale that suggests the realization of their love may have come too late.
Andy's 5 x 17 speech
Andy is attempting to record a speech for his girlfriend Beth. Haley is helping him out. As he practices the speech intended for Beth, he looks into Haley's eyes. What makes the scene more intense is that he is holding her in his arms. Haley knows that the words are intended for another woman and it's obvious to viewers that she's having a hard time with it, but she plays it off as disgust. Andy is intense and everyone can spot the chemistry between the two of them at a glance.
Andy and Beth Break Up
This scene takes place during the White Christmas episode. Beth reveals that she's been seeing someone behind Andy's back and she's not only cheating with him, but she's also cheating with a third guy on the second guy. This admission ends any hope that she and Andy may have had for a life together, but viewers are ecstatic that it makes Andy more available than ever to move ahead in his relationship with Haley.
Andy and Haley Get Caught
This scene is hilariously funny, yet very awkward. Andy and Haley were making their own holiday cheer, when the entire family becomes privy to their secret. Thinking that the door is stuck, Phil pushes hard until it bursts open, with everyone waiting behind him. There is a mixture of shock and dismay as Andy and Haley are both struggling to button up their clothing. This is an important episode because there is no more doubt about their relationship in anyone's mind. It's hard to tell who was more embarrassed, Andy or Phil.