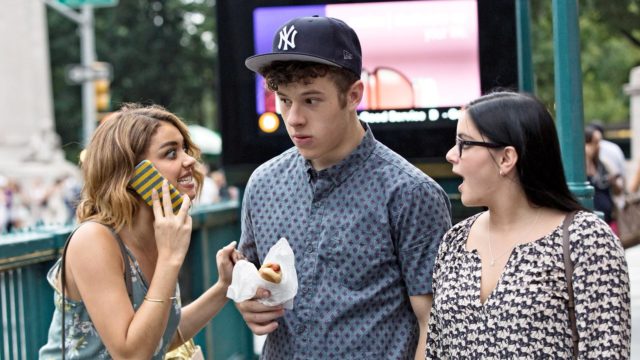 Even though Haley, Alex, Luke and Manny are all getting older, they still will be around on Modern Family for at least for two more seasons. A new deal secures Sarah Hyland, Ariel Winter, Rico Rodriguez, and Nolan Gould two year contract extensions with huge pay increases. All four stars have been with the series since it premiered in 2009 and are all now over the age of 18. Aubrey Anderson-Emmons and Jeremy Maguire, who play Lily and Joe, still have time on their contracts and were not included on the new deal.
ABC renewed Modern Family for a 9th and 10th season back in May. During that time the network was able to figure out deals for the six core stars of the series: Ed O'Neill, Sofia Vergara, Ty Burrell, Jesse Tyler Ferguson, Eric Stonestreet, and Julie Bowen. The cast now makes $500,000 per episode, excluding O'Neill who already makes more than the rest of the cast. The negotiations with the younger actors had started around that same time, but took over two months to finalize.
Modern Family is the second most watched comedy currently on TV behind The Big Bang Theory. It averaged 6.9 million viewers during its eighth season. Season 9, which starts on September 27th, will mark the series 200th episode, a feat rarely achieved by television series.
Are you excited for the ninth season of Modern Family? Let us know in the comments section below.
Photo by: ABC
Save