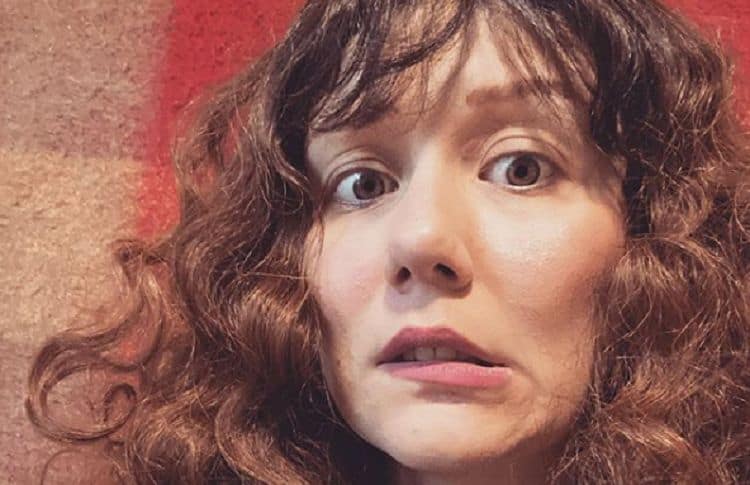 Music is something that speaks so differently to every person. What one person hears in a song might not be what another hears. Sure, there are some songs that are just feel-good music that brings everyone to their feet to move their bodies and dance, and then there are songs that are just a little bit different. The key to being a talented musician is to create music that makes people feel whether it is deep emotion or simply a feeling of excitement. Molly Tuttle is a musician who does just that. She makes music that makes us think, that makes us feel, and that makes us experience; and we want to get to know more about her.
1. She's a 90s Girl
She's a young woman who was born in one of the best decades. Her birthday is January 14, 1993, which makes her all of 27 as of 2020. She's still young, but she's been a musician longer than most people her age have been adults. She's good at what she does, and it shows.
2. She's From San Francisco
She was born and raised in the San Francisco area, and it makes sense to us. It's so creative and there is such a love of art in that area of NorCal. Living in Santa Clara County gave her a chance to live a life that allowed her to be as independent and musically inclined as she felt was right for her, and that's what she did.
3. She's Been Musical Forever
When she was only 8, she began playing the guitar. It's something she's good at doing, and it's something that she's been a fan of for so long. Most kids that age don't have the patience or the ability to sit down and do something so wonderfully like that, but she's just so special when it pertains to her music.
4. She's Got a Family Band
She's got a family band, and it's because her family is so musical. Her father, Jack Tuttle, was a bluegrass instrumentalist, and she learned through him. The Tuttles was born as a family band, and it featured AJ Lee, as well. Her siblings are also part of the band.
5. She's in Nashville Now
She knew that her California roots would only take her so far in the world of music, so she took off and left for one of the most musically inclined cities in the world: Nashville. She's working, writing, performing, and doing all she needs to do to make sure her career really takes off since she's been there, and it's been going really well for her since she was given that opportunity.
6. She's an Award Winner
She might not have a Grammy, but she's not been looked over in terms of her talent. She's good, and it shows. She's been working hard. She's been recognized as the Instrumentalist of the Year at the 2018 Americana Awards. She was also the first female to win the Guitar Player of the Year award at something called the international Bluegrass Music Association. She is one of the best of the best, and it shows.
7. She's Living with Alopecia
You might recognize this as the medical term for hair loss all over the body. She's been living with this auto-immune disease most of her life, and she stands up for it when she has a chance. She's always helping bring awareness to the issue, and she's happy to perform and to be part of projects that help people learn, grow, and benefit from her work.
8. She's Multi-Talented
Everyone knows her for her extraordinary guitar playing skills, but most people have no idea she's a mean banjo player, too. She's been working hard her entire life, and she can play the banjo with the best of them. That's one of those cool talents that we just love to hear more about.
9. She Prefers Playing with Others
She's not so much a solo artist as many people believe she is. She likes to play alone, but she prefers to play with others. It's important for her to feed off of the energy of the people she's playing with. She feels it empowers her and makes her better at what she's doing when she's on stage.
10. She's Bald
She wears a wig, and it's a personal choice. Her alopecia has taken her hair from her, but she chooses to wear a wig so that she's not distracted or distracting people from her baldness. She feels that it's something that changes the way people treat her, so she makes that choice for herself each time she's out and about in a wig.