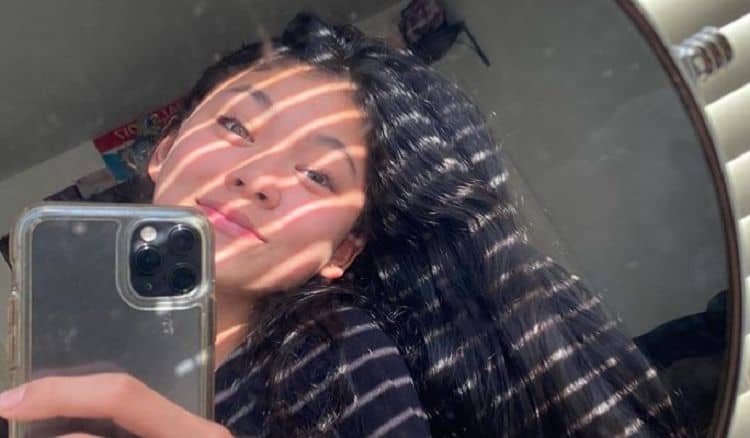 Being a child in the entertainment industry isn't always easy, but 13-year-old Momoda Tamada is making it look like a breeze. In just a short time, she's already started to establish herself as one of the most talented up and coming stars. She will have a main role in the upcoming reboot of the classic 90s series, The Babysitters Club which is set to premiere in July 3rd. In the show, Momoda will play the role of Claudia Kishi who was played by Jeni F. Winslow in the original series. Momoda wasn't even born with the first version of the series was released in 1990, but the reboot promises to maintain the true essence while adding a modern touch. Keep reading for 10 things you didn't know about Momoda Tamada.
1. She Likes To Travel
Momoda is only 13-years-old, but she's already getting used to a life of jet setting. Although she doesn't get to travel as often as she'd probably like, she's already gotten the chance to visit some cool spots. Some of the places she's been to so far include Cancun and Los Angeles.
2. She's Only Been Acting Professionally For A Year
Most of the time, it can take an actor years for their career to start gaining traction. But Momoda has been fortunate to find lots of success early on. She just made her on screen debut in 2019, and she's already landed a main role in Netflix's Babysitters Club reboot. Despite her somewhat overnight success, Momona doesn't seem to be taking any of it for granted.
3. The Babysitters Club isn't Her First Time On Netflix
Even though she's still early on in her career, she's already built a good relationship with Netflix. Working with Netflix can do wonders for a an actor's career. Prior to her role in The Babysitter's Club, she made an appearance in the film To All the Boys: P.S. I Still Love You as well s the film, The Main Event. She also has some upcoming projects in the works that will be released on Netflix within the next year or so.
4. She's Also A Dancer
Momano's acting career is what has been getting her the most attention, but she's actually a dancer at heart. She started dancing at a very young age and has participated in several competitions. She is trained in several styles of dance including tap, ballet, and contemporary jazz.
5. She Enjoys Spending Time With Her Family
Momano is well on her way to becoming a star, but in lots of other ways she's still just a 'regular' 13-year-old. When she isn't busy on set or preparing for a new role, she enjoys spending time with her loved ones. She has a close relationship with her parents who also run her social media accounts.
6. She's Bilingual
Being bilingual is something that comes in handy no matter what line of work you're in. However, for an actor, it gives you the ability to work on productions in multiple countries and truly become an international star. Fortunately for Momona, she is fluent in both Japanese and English. At the moment, she has only done English speaking roles.
7. She's From Canada
Momona was born and raised in Canada to Japanese parents. She still resides in Canada today. She hasn't shared whether or not she plans to move to the United States in the future, but it wouldn't be surprising. The American entertainment industry is arguably the biggest in the world, and could help open even bigger doors for her career.
8. She Loves To Bake
Everybody needs something to do to take their mind off of work, and 13-year-old child stars are no exception. In her free time, Momona loves to bake and she's got some serious skills. She also enjoys decorating her creations. She hasn't shared any of her cakes on social media yet, but hopefully her fans will get to see her work in the future.
9. She's Been In Music Videos
Like any other profession, practice and experience are two of the greatest teachers in the world of acting. Aside from the work she's done on TV, Momona has also been in two music videos, both for songs by an artist named Amos Bracewell. In both videos, she appeared as a dancer.
10. She Loves The Outdoors
Whoever said that kids don't play outside anymore clearly hasn't met Momona Tamada. She loves spending time outdoors whenever she can and she doesn't shy away from a good adventure. Some of her favorite outdoor activities include hiking, swimming, and sledding.