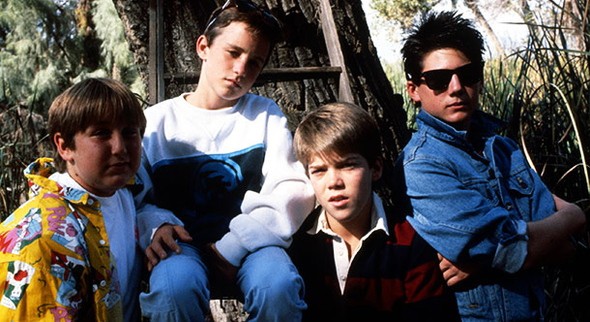 There's zero chance we'll see any kind of headline that celebrates the fact that The Monster Squad will be turning 30 this year.  I took it upon myself to let the world know that this classic movie which was released in August of 1987 will officially be an antique in a just a few short months.  When you go back into the history of films, The Monster Squad doesn't always shoot out at you.  It's certainly not the first 80s movie you think of but when you get a chance to see it, the movie will forever be in your psyche.
Everyone knows that the line "kick him in the nards" followed by "Wolfman's got nards" is one of the best lines in cinematic history.  Plus this movie is way scarier than people think.  In addition to that, did you know that Uncle Rico from Napoleon Dynamite is the guy that plays the werewolf?  Yeah, that alone is reason to watch this film.
Anyway, I just wanted to bring this to people's attention.  When it comes to monster flicks I'll take this one anytime.   It only came out two years after The Goonies but I personally think that in terms of 80s movies with groups of kids battling bad guys, it's just as good.
Check out the trailer below: