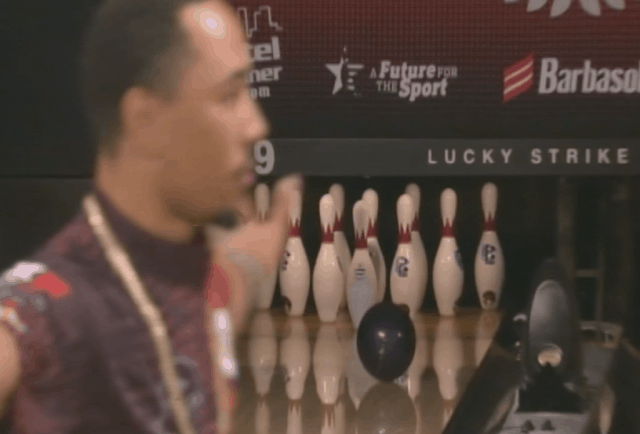 If you didn't know that this was Red Sox player Mookie Betts you would 100% think this guy was a professional bowler.   While many people might have been watching NBA all-star festivities on a Friday night, you could have been watching a celebrity bowling tournament.   If you had a chance to catch ESPN last night you'd have watched Mookie Betts putting on a bowling display that was better than any NBA moment by far.
While people have heard about his bowling prowess, I've never seen it live.  It's extraordinary.   In an incredible moment (below) Betts capped off his run with super cocky, no-look, walk-off strike, his 6th in a row.  I can't even tell you how awesome this moment was.
Bowling is something that I would say 99.9% of the population isn't interested in watching on television, even though we all love to play in real life, but Mookie Betts' display last night was far and away the best thing on TV.  It's not even close.   If he doesn't get a Sports Center nod for this moment then there's no justice in the world.
This is amazing: