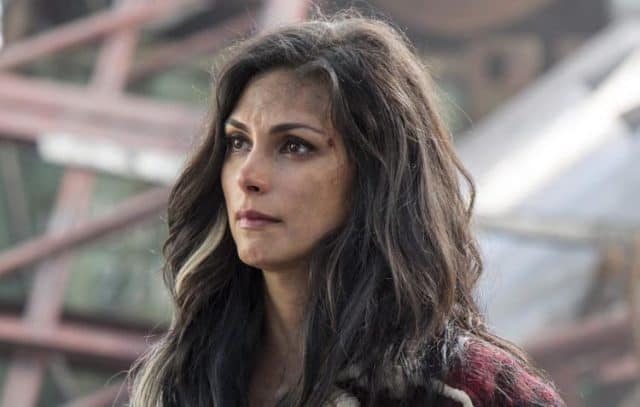 Morena Baccarin, most well known for being a regular on Gotham and co-starring in Deadpool has been paying her ex husband Austin Chick a fortune since their divorce.  The actress, who is now married to Ben McKenzie and has a child with her Gotham co-star has made it public that she's tired of giving away her hard earned money since 2015.  According to TMZ
She's paid Austin Chick $340,088 in spousal support, another $100k from their community estate and $147,302 in "Deadpool" residuals. That's more than half a million dollars since June 2015.  According to the docs, Morena's been sending Chick more than $20k monthly as a temporary support deal until they hammer out a permanent agreement. She says that's screwing her over, because she'll likely end up paying way less when the case is finalized. She says she's also upset he's made no effort to get a j-o-b of his own.
Baccarin is looking for the courts to allow her to stop making those payments.  I must admit that I agree with Baccarin here.   It would be one thing if Austin Chick had been making an effort to be gainfully employed here but it appears that he's simply taking advantage of his ex wife's celebrity.  Not that this doesn't go on in America but one can certainly see how Baccarin is in a bind here.  Luckily she's talented and beautiful and shouldn't have a problem landing roles for a while.
Still though, half a million?  That's gotta hurt.