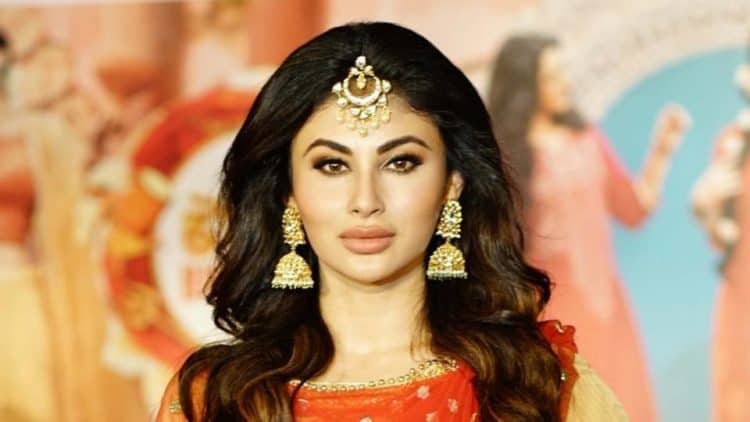 Mouni Roy might not be on the radar of every last person around but she's paid her dues and been on screen for long enough to gain some consideration, though it still doesn't seem to be enough at times. In the game called show business things tend to go up and down on a regular basis, with those that are lucky enough to ride the swell enjoying a good deal of exposure and fame while those that are at either end finding that their fortunes might come and go with the waning and waxing tide of public opinion that usually isn't entirely right but can still be the deciding factor when it comes to who's popular and who isn't. Mouni has definitely been working to stay on that swell, but it would seem that she's slipped in regards to public opinion a time or two since she's garnered a bit of bad press as well, though not entirely by her own doing.
Here are a few things about Mouni you might not have known.
10. Since 2006 she's been pretty busy.
She definitely hasn't been idle in her career since her list of credits is fairly long. While she's been on a good number of shows as herself there's still the overriding belief that it takes a good deal of talent and confidence to get up in front of those that might be judging everything about you such as the way you walk, talk, and even sit still as you answer questions.
9. As of now she's in her early 30s.
It would seem a lot of those that are trending at this moment are in their 30s or older with a lesser percentage being younger than 30. This is that time in many peoples' lives when they've already become established in whatever they choose to do or are still working to gain the kind of reputation they desire. As far as Mouni goes she's come a long way, but it would appear that she can go further yet.
8. Her following on social media is simply massive.
In some cases it's easy to see just why an individual has such a massive following but in others it's kind of a mystery that is easily solved if one looks just a little deeper. A lot of people tend to think that having millions followers must mean that you're the most famous individual around, but there are times when that following is due to other factors that aren't as publicized.
7. She's been criticized for her looks.
It's not something that a person wants to be known for but so far Mouni has taken a lot of criticism about the way she looks as some folks think she tends to look 'plastic', alluding to cosmetic surgery and the fact that she doesn't look one hundred percent natural. You don't have to agree with altering your appearance, but unless you're paying the bill you really don't have a lot of say.
6. Mouni was a background dancer at one point.
This was a brief role in her life for a film it would seem but it was notable enough to mention. Everyone has to find a point from which to get started it would seem and sometimes those that start in the most innocuous roles might one day become one of the biggest stars in the business.
5. It's not surprising to learn that she's been a model as well as an actress.
Mouni has the poise, the looks, and the confidence that comes with being a model so it's not too hard to think that she's spent her time in front of a camera for a good part of her life. This seems to be a pretty common thing among actors.
4. She's something of a Harry Potter fan.
The great thing about Harry Potter is that despite the lack of diversity in the cast the fans are incredibly diverse and tend to come from all over the world. The story is more than enough to capture the attention of many people and the movies were even more effective it would seem.
3. Her net worth is around $1 million.
That might seem low to some folks but when you look at it this way she's not entirely known throughout the world just yet, so there's a lot of hope that her net worth could rise the more her fame continues to spread.
2. She does come from a film background.
Her mother and her grandfather were both in the film industry so it's not too hard to think that she would follow in their footsteps. She even bowed out of school for a while to go and train as an actor.
1. Mouni is a well-trained dancer.
It pays for those going into the acting business to be multi-talented since there's no telling just when their skills might be needed for a role.
There's a lot of time left to her career for her reputation to increase.