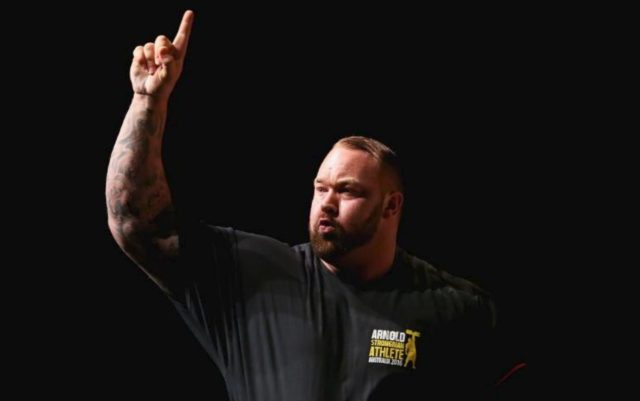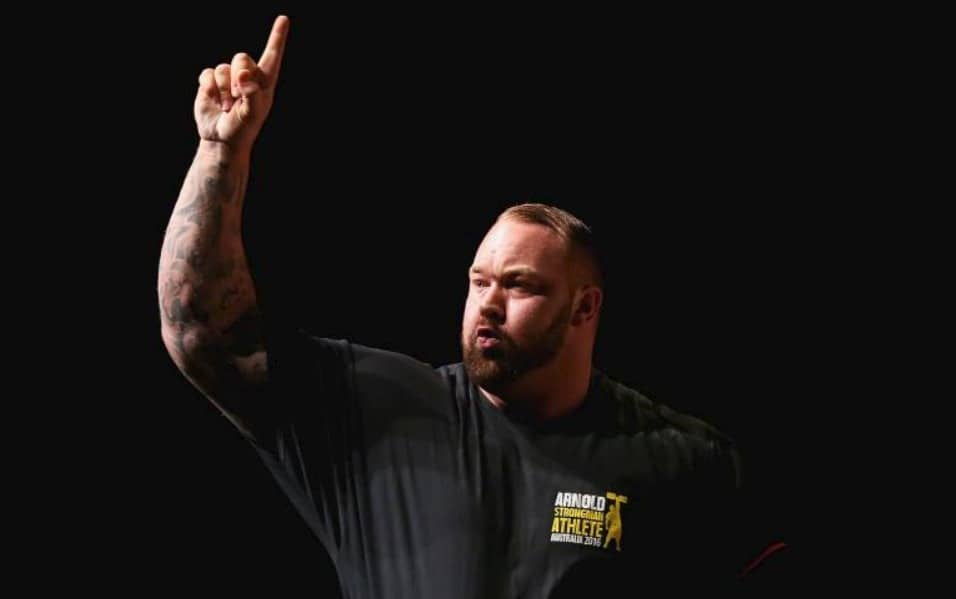 Many fans and television viewers will recognize Hafthor Bjornsson from his role as 'The Mountain' on the hit HBO series 'Game of Thrones'; However, just recently, Bjornsson won himself another astonishing title, as he took home the first place award for the 2018 Arnold Sports Festival Strongman Classic. His breaking record and valiant effort were rightfully awarded, and in this article, we are going to give you all the details about his astonishing win at the Classic, and what it truly meant to him to overcome the obstacles that he faced after the 2017 Strongman Classic as well. With that said, let's get started.
The Strongman Classic Itself
The Arnold Sports Festival Strongman Classic is definitely not for the faint of heart, as Bjornsson showed everyone when he competed in the weekend long event. The weekend itself consists of several different events, and Bjornsson showed the competition that he was ready to fight for the title from the very first second. He put himself ahead of the pack by beating out the 2017 Champion Brian Shaw right away in the throwing competition, where Bjornsson tossed a 95 pound bag over a 15 foot high bar. He put himself into first place overall after just the first two events of the competition.
It was on day two that Bjornsson amazed everyone, especially when it came to the rogue elephant bar deadlift. In this event, he broke the record by lifting 1,041 pounds, which beat out second place by 20 pounds and third place by 25. Needless to say, it was definitely a moment to be remembered and seen for yourself!
Add It To The Resume
After falling into second place behind Brian Shaw in the 2017 Arnold Sports Festival Strongman Classic, this year was definitely a redemption year for Bjornsson. His champion title from the 2018 Strongman Classic is simply added to his resume of other impressive titles as well, including a title as European's Strongest Man, Iceland's Strongest Man, and even Iceland's Strongest Viking. With all of these titles, there is just one that eludes him and that he is aiming for more than ever — World's Strongest Man. In the World's competition, he has had several runner up positions as well as a few third place finishes, but now he is aiming for that overall title.
We think that it is safe to say that 'The Mountain' most certainly lives up to his on screen name after taking on the 2018 Arnold Sports Festival Strongman Classic. With such impressive and record breaking strength that was witnessed during the competition, we believe that he can definitely achieve greatness as he looks toward the World's Strongest Man contest that will be coming up. If you want to witness his time at the Strongman Classic for yourself, you can find clips of Hafthor Bjornsson's record breaking rogue elephant bar deadlift of over 1040 pounds online as well as via his Instagram page. Make sure to tune in to HBO to watch 'Game of Thrones' as well, and see 'The Mountain' in all of his massive and powerful glory.