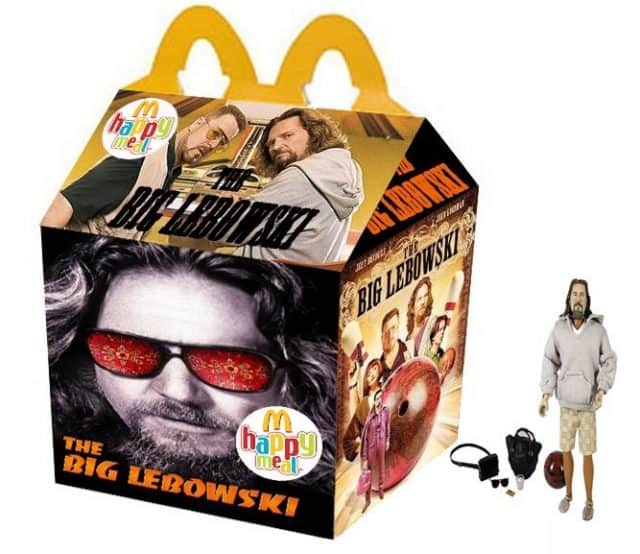 Every single time I roll up to the drive thru at either a McDonald's or Burger King for my son I have to double check that his Happy Meal toy is in the bag.  If it's not then all hell will break loose in my household.  But sometimes it makes me a little sad.  Where's my happy meal?  Can't I get a toy?  Wouldn't it be nice if adults got their own themed happy meals with action figures?  Look no further because someone decided to make that fantasy come true, at least from a photo perspective.
Graphic artist, Newt Clements, did a series of Happy Meals for his favorite movies and posted them to his Pinterest account. Clearly these aren't your traditional Happy Meals.  They've each got a special theme as well as action figure.
Seriously, think about it.  What if you had a "The Dude" action figure?  These things would sell out in five minutes not to mention be worth real dollars.  McDonald's if you're watching then you need to get on this ASAP.
Check out the collection below: