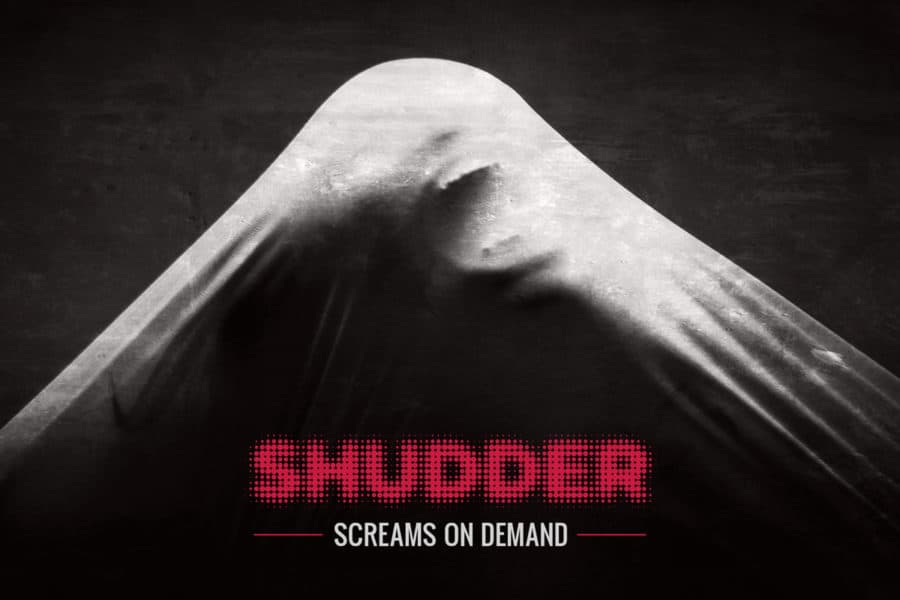 Next in our exploration of non-Netflix streaming services is one of the many niche streaming services: ones that eschew large, diverse libraries that try to draw in as many people as possible for narrowly drawn but immensely deep catalogs that cater to one particular kind of audience.  Even though they might abandon huge swaths of the streaming market by doing so, they are able to cater so completely to one specific segment of it that it oftentimes makes up all the difference.
In Shudder's case, it's targeting horror fans.  I've said before that Netflix has a real horror problem: constantly shedding older titles and failing to pick up any new ones (save for those that it owns outright).  And while other streaming services are better off than the elephant in the room, horror is such a niche and largely unappealing genre to mainstream audiences that they sadly don't do too much better than it in the end.  In that it focuses exclusively on horror titles, however, Shudder is able to deliver a strong roster of classic and new titles, from well-worn sub-genres like slashers and zombies to more peripheral ones like giallo and New French Extremity.  And if you sign up through YouTube critics like Chris Stuckman or magazines like Rue Morgue, you can get a full 30 days to try it out for free.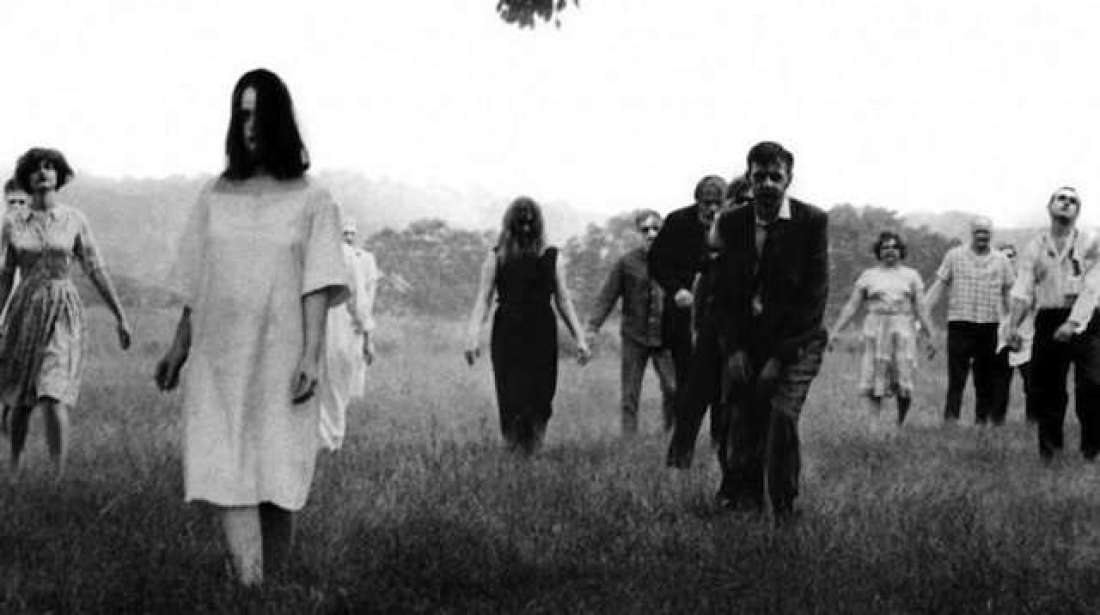 10 . Night of the Living Dead (1968)
Even with the glut of zombie movies we've gotten over the last two decades, it's hard to argue against the classics.  This lack-and-white Romero chiller is not only among the smartest and most effecting horror stories ever told, but single-handedly remade the popular image of the zombie from the victim of voodoo magic to the rotting, cannibal corpses that we know and love today.  Despite its age and drive-in aesthetic, it remains one of the most viscerally unnerving films ever made, and one that easily holds up against its more contemporaneous competition.
9 . The Texas Chainsaw Massacre (1974)
The long hard road to the slasher film was paved by the psycho-sexual thrillers of the 1960s and 70s (right up until Halloween codified the sub-genre in 1978).  And in all that time, no one film contributed to its development more than the now-iconic Texas Chainsaw Massacre.  Loosely inspired by the real-life horrors of Ed Gein, this unassuming film both brought the more fantastical horrors of the silver screen low, but brought them home in ways previously unimaginable.  Although its setup is a bit simple by today's standards – and the wheelchair-bound Franklin is one of the most of the most obnoxious characters in the genre's storied history – the film holds up remarkably well with some of the most straight-forward and deceptively gruesome kills in the business.
8 . The Girl with the Dragon Tattoo (2009)
Although American audiences are more likely to be familiar with the David Fincher remake starring Daniel Craig and Rooney Mara produced two years later, that one never quite lived up to its European counterpart.  For one, it was intended to start a franchise that never materialized.  For another, it never quite got the gruesome nature of the source novel, whose title literally translates into Men Who Hate Women.  You get both with this adaptation of the novels, complete with a star-making turn for actress Noomi Rapace and easily director Niels Oplev's finest ever work.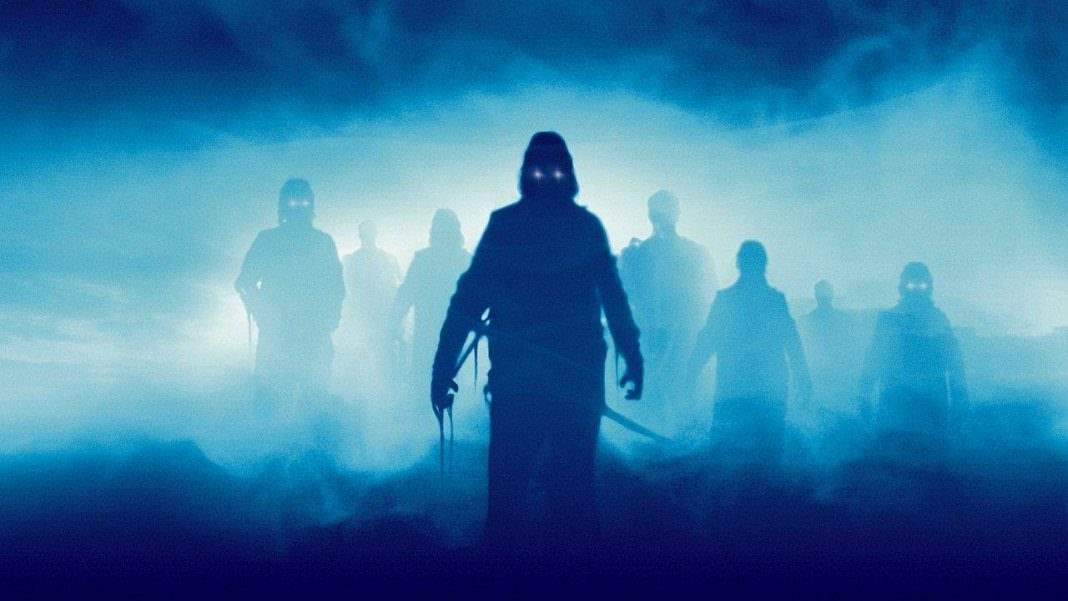 7 . The Fog (1980)
Perhaps due to just how prolific writer-director John Carpenter was during his heyday, a lot of his so-called "lesser" works – legitimate classics in their own right – tended to fall by the wayside.  Although a downright shame when you consider the unerring strength of his filmography, it's understandable when you're the man responsible for Halloween, Escape from New York, The Thing, Big Trouble in Little China and They Live.  Despite its lower profile (not to mention its atrocious remake), this 1980-set ghost story is among the most frightening Carpenter ever put to film, with striking visuals and genuinely chilling hoards of pirate ghosts.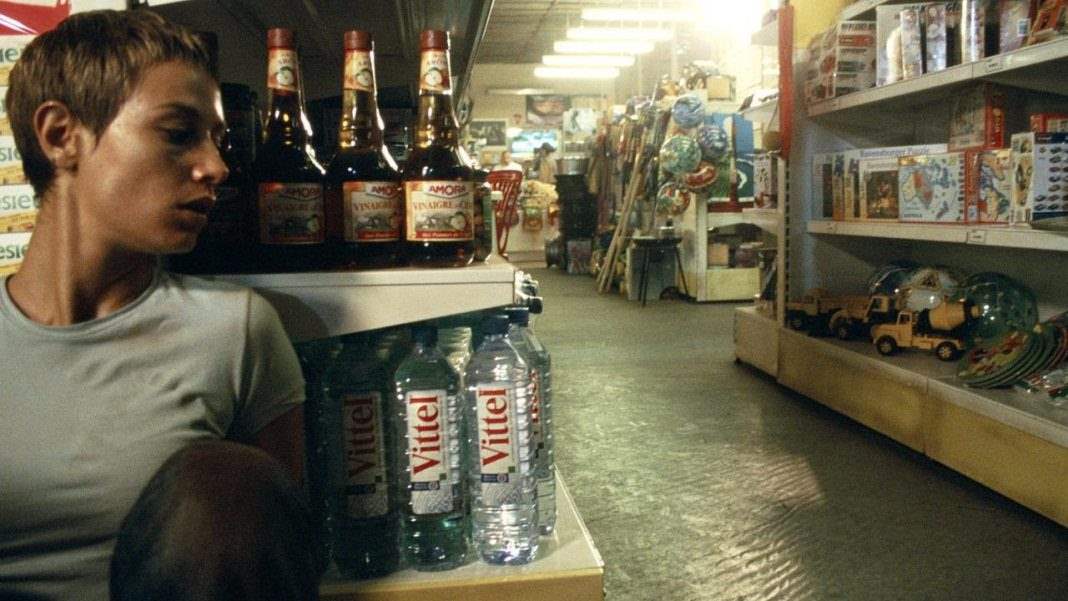 6 . High Tension (2003)
When it was released in 1941, Citizen Kane codified exactly what it meant to be a Hollywood-produced film.  In 1978, Halloween did the same with slasher movies.  And, going into the 1980s, the one-two-three combo of Jaws (1975), Star Wars (1977) and Superman (1978) did the same thing for blockbusters.  Although not especially well known stateside, High Tension did the exact same thing for the New French Extremity: a recent cycle of hyper-violent, French national horror movies probably most closely related to American Torture Porn movies, although of a decidedly higher pedigree.  This splendiferous tour-de-force of terror comes to us courtesy of Alexandre Aja – the talented filmmaker behind The Hills Have Eyes (2006) – and is best described as some madcap combination of Psycho (1960), The Texas Chainsaw Massacre and the auto-thriller Duel (1971).  It's certainly not for the faint of heart, but it's unlike anything that you're likely to have seen from an American studio.

5 . Tenebrae (1982)
Essentially a cross between Hitchcockian mystery-thrillers and modern-day slashers, the Italian giallo films are among my absolute favorite in the genre.  By design, they shore up the notable weaknesses of either of its composite genres: mysteries by making the kills more exciting than functional and slashers by providing a deeper story to sink into between kills.  And while Tenebrae isn't my favorite of its genre – that being Tenebrae writer-director Dario Argento's thrilling Deep Red (1975) – this is perhaps the genre's most introspective entry: following an accomplished giallo author as he becomes embroiled in a murder-spree seemingly inspired by the killer in his latest novel.  It's spellbindingly shot, intelligently written and with one of rock band Goblin's all-time great scores.
4 . Blood and Black Lace (1964)
If Argento perfected the giallo in the 1970's, then Mario Bava gave birth to it during the prior decade.  His slasher-mystery hybrids were perhaps more in-line with its Hitchcockian roots: featuring a dynamic use of light and color and a more subdued score.  And while there are several great Bava films to choose from on Shudder, Blood and Black Lace is easily my favorite, focusing on the murder of fashion models seemingly over one of the girls' unassuming diary.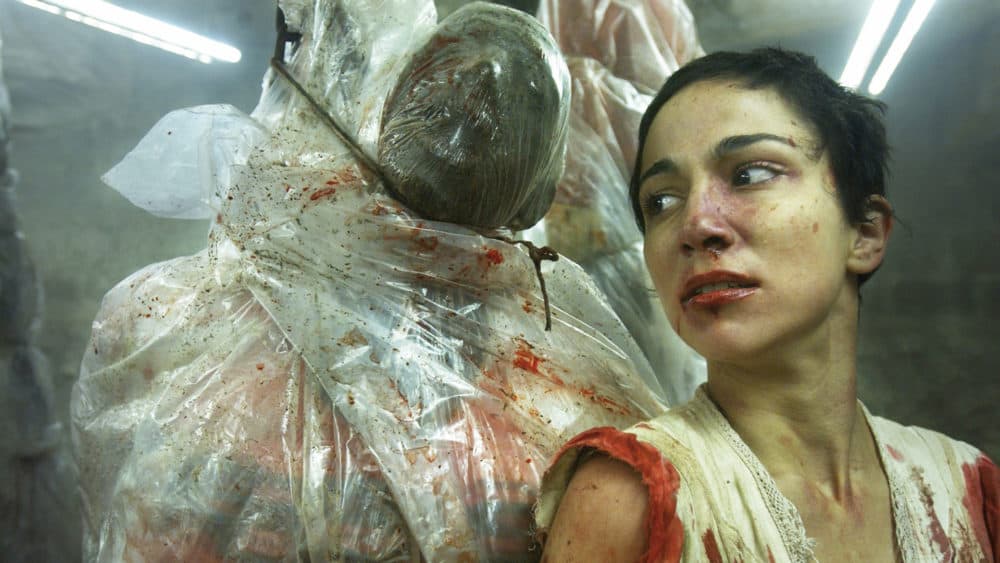 3 . Frontier(s) (2007)
I've always had a soft place in my heart for this under-appreciated New French Extremity classic.  Essentially "the Parisian chainsaw massacre," the story finds a cadre of Parisian thieves on the lamb following a violent upheaval surrounding a national election.  In trying to find a place in the country to lay low for a while, they come across an unassuming inn later revealed to be run by an inbred family of Neo Nazis.  It's grim, gritty and absolutely terrifying: among the bloodiest and most arresting films I have ever seen in my life.  If you have the stomach for it, though, you will rarely find a better horror movie.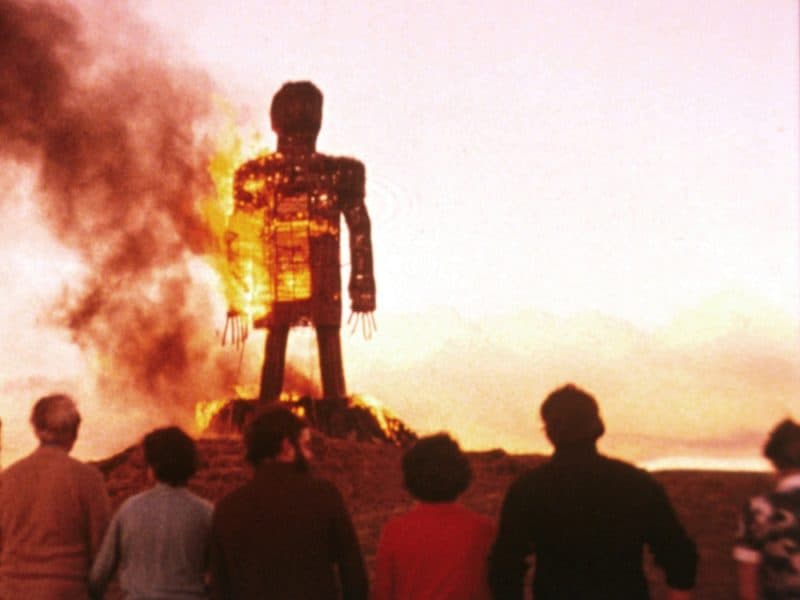 2 . The Wicker Man (1973)
Sometimes, though, you want the opposite.  You don't want the omniscient blood and guts and boobs and butts that so often is the bread and butter of these kinds of films.  Sometimes you just want a bone-chilling movie whose story sneaks up on you right at the end.  Sometimes you want great and iconic actors espousing larger-than-life philosophies in defiance of the modern world.  Sometimes you just want something different.  And in this classic British film, featuring the immeasurable talents of the late Christopher Lee, you get every last bit of that: plus a final scene for the ages.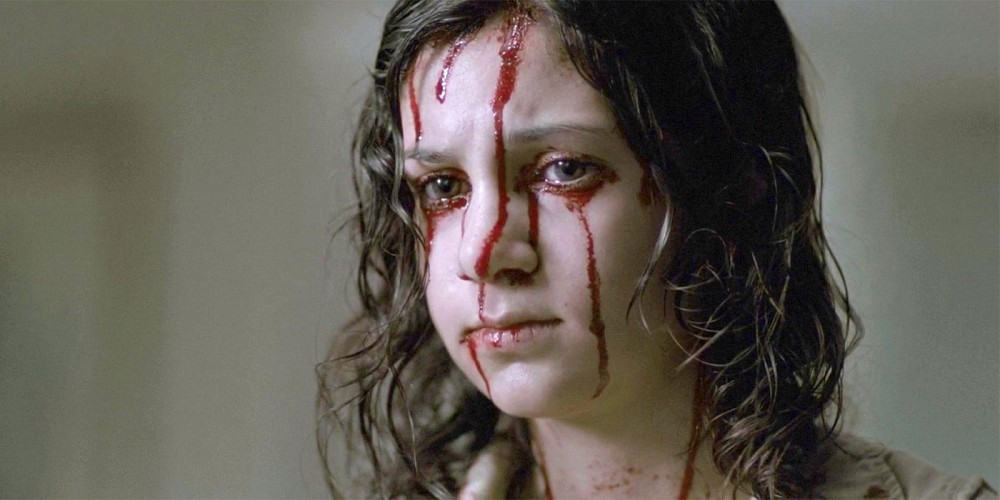 1 . Let the Right One In (2008)
As far as I'm concerned, this genre doesn't get any better than Let the Right One In.  A chilling and introspective tale or terror and friendship, it follows the budding relationship between a vampire named Eli and Oskar in a desolate Stockholm suburb.  It is a complex and monumentally satisfying narrative with a lot more brimming just underneath the surface than is initially made clear, making for a film that is not only mesmerizing upon first inspection, but actively rewards repeat viewings to suss out its multitudinous layers of meaning.