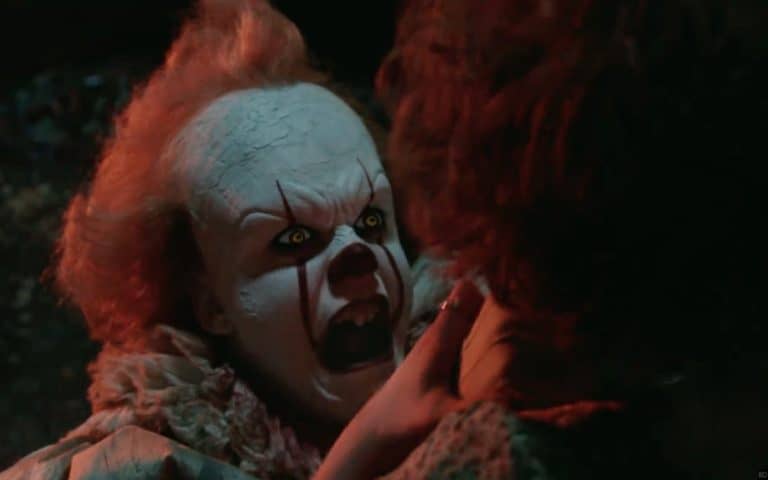 This seems like an unneeded statement really but for those that aren't entirely familiar with the story it bears leaving the way it is. After all despite knowing about Stephen King not everyone is enamored of him as his fans are. IT has become one of the most, if not THE most, popular horror movies of all time, and has beaten out several films to become the number one box office hit during a summer that saw very little to cheer about. But in the second chapter things are going to look quite a bit different since it will be almost three decades later as Pennywise finally makes his way back to the surface to terrorize the town of Derry all over again.
The reason it's going to be more adult is quite simple, the Losers Club are all grown up now, and will have gone their own way after the memory of IT and what they did to conquer the clown has begun to fade. In the original book, as the fans know, the characters have gone off on their own and discovered new ways to adjust and forget their lives in Derry, as much as possible, while becoming highly successful and somehow still bound to the same habits they suffered through as children. Bill becomes a writer whose works are heavily influenced by the creature they encountered as children, while Eddie becomes a limo driver and owner of his own business. Eddie also marries a woman that's just like his mother unfortunately and can't stand her any more than he did his original matron.
Richie becomes a well-known and respected comedian while Ben becomes an architect with a slight alcoholic streak. Stan has at this point become a successful accountant and is married while Beverly has become a successful businesswoman and is in a relationship with an extremely abusive man that beats her when she 'needs a lesson'. So unwittingly, a few of the Losers have taken to their old habits and have somehow channeled what they went through in Derry in various ways. It gets much darker and more disturbing however.
Mike Hanlon never leaves Derry. He stays behind and eventually becomes the head librarian at the public library. As a result he never forgets IT entirely and once the murders begin again his memory is refreshed and he becomes a nervous wreck.  He tracks each murder and soon comes to realize that IT has returned. After this realization he calls each one of the Loser, reminding them of who he is to them and what they promised to do. Each one of them responds in their own way, though only Stanley seems to take it especially hard. Stan cuts his wrists all the way to the elbow and writes IT on the shower stall after taking a bath, leaving his wife to find him already dead and beyond any hope of saving.
One by one the Losers return, and as they do they find IT waiting for them, ready to begin the battle anew as, taking the form of Pennywise again, IT begins to taunt and torment them, reaching backwards in time to bring forth their deepest, darkest fears. The Losers soon begin to realize that this time there is no turning away, and there will be only one side that will walk off when all is said and done. In the second chapter of IT, there will be an ending, and it will be the Losers, or Pennywise.
Of course we already know who it's going to be, but the second chapter should still be epic since it's the classic showdown between good and evil. Can't wait.